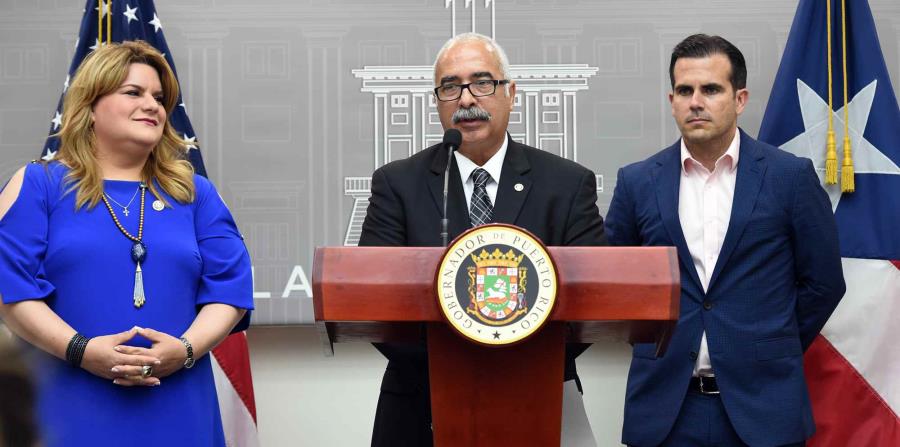 Big part of the Island´s business sector may qualify to receive an economic injection, which could reach $ 400 million, as reimbursement for payroll payments made while businesses remained inoperative after Hurricanes Irma and Maria.
It is a measure that President Donald Trump signed in September to establish the Employee Retention Tax Credit (ERTC).
Yesterday, governor Ricardo Rosselló Nevares explained during a press conference at La Fortaleza that any employer who can prove to have paid its payroll, either totally or partially, between September 6 and December 31, will be eligible for a non taxable payment for each worker.
Regarding Hurricane Irma, employers will qualify in those municipalities declared a disaster area: Adjuntas, Canóvanas, Guaynabo, Juncos, Loíza, Luquillo, Orocovis, Patillas, Utuado, Vieques and Culebra.
Meanwhile, all employers would qualify for damages associated with Hurricane Maria.
According to the Governor, every employer with a net income of less than $ 10 million will opt to receive up to $ 1,920 for each employee on the payroll. Employers that generate more than $ 10 million in income would qualify for $ 1,560 per employee. In both cases, there is no limit of employees, and the income is free of State contributions.
For small businesses, the formula to calculate the payments consists of 32 percent of the salary of each employee during that period, up to a maximum of $ 6,000. In the case of high-income employers, the formula is 28 percent.
"They are going to see capital that will be injected into the economy, an additional cushion to those employers that continued to operate after the storm," Rosselló Nevares said.
Raúl Maldonado, Secretary of the Treasury, explained that if an employer can prove at least the payment of a payroll period, he will be eligible for reimbursement, which will be made by direct deposit within 30 days after he has applied through the Treasury's website.
According to the official, the employer should have presented what is known as the unemployement and disability contribution report as of December 31, before the Department of Labor and Human Resources. In that document, the employer shows the exact number of employees he has.
The application form on the Treasury website will be available on Monday.
The agency has already received the first $ 100 million to distribute among applicants, and Rosselló Nevares said that, as more companies claim the benefit, the amount allocated to Puerto Rico will be higher.
💬See 0 comments