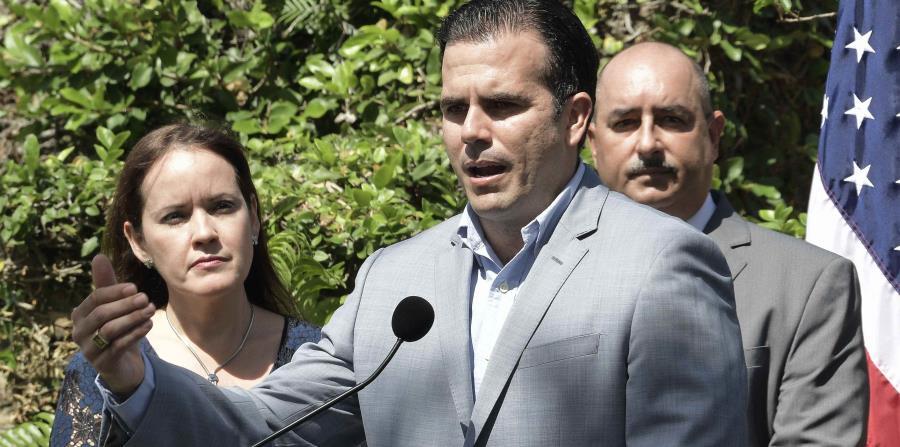 The $1,270 billion allocation for the Nutritio Assistance Program (NAP) that was announced yesterday may serve as a deterrent for thousands of Puerto Ricans who were planning to leave the island after hurricanes Irma and Maria, and also represents a slight boost to the Puerto Rican economy , said economist Vicente Feliciano yesterday.
"We are talking about new funds coming to the island and that is good. But (if we follow) the experience with ARRA funds (American Recovery and Reinvestment Act) that, like this allocation were no recurrents, well, that tells us that the economic impact may be limited. It is positive but limited," he noted.
"It is an incentive for people to stay in Puerto Rico, given the demographic challenge we are facing, since this is an element or one of the most important dimensions of this allocation," he added.
Yesterday, the government announced that the US Department of Agriculture granted a $1,27 billion supplemental allocation in NAP funds, what means additional funds for those who already receive that government assistance and also the extension of that benefit to families not included in the program right now.
Endorsed by federal authorities, the Puerto Rican government provides flexibility in elegibility requirements for NAP for people or families that apply for the benefit.
According to the Secretary of the Puerto Rico´s Family Department, Glorymar Andújar, this flexibility will allow people over 65 who receive Social Security, people who receive assistance for unemployment and different families to qualify for NAP.
She said that now a four-member family whose net monthly income does not exceed $ 2,033 could qualify to receive NAP. Before the flexibilization, they only qualified up to a net monthly income of $ 713.
Likewise, a person whose net monthly income is up to $ 616 will qualify. Before, the limit was $ 233 per month.
However, Andújar detailed that the limits are flexible because, when technicians of the Department of the Family evaluate "each case", they apply some deductions that can make them eligible. For example, she said that expenses are deducted in minors, disabled, elderly, in medicines or when there are university students in the family.
"We seek to benefit those families most affected by the hurricane. This assistance will be for current beneficiaries as well as for new ones that qualify, "said the Secretary of the Family.
Governor Ricardo Rosselló stated that "although the amount is significant, this relief is temporary".
"We are talking about $1,270 billion, which represents more than the 50 percent of what is usually granted," he said.
Necessary Assistance
The president of the College of Social Work Professionals, Larry Emil Alicea, was pleased with this assistante for families in need after the hurricanes. "They are people who were not in the food protection program and now they need it," he noted.
However, he was concerned about what may happen once that help is over. "There has not been a State public policy aimed at working with the social conditions that cause these people to remain in the conditions of impoverishment that the same social structure causes," he said.
According to the Secretary, currently, 650,000 families and about 1.2 million families benefit from NAP.
"Some 185,000 families and over 347,000 people are expected to join the program with these new standards. It is also expected that more than 81,000 people over 60, who before were not eligible, join it too. It is important to emphasize that this benefit is a temporary one. So we are seeing that, in the end, there will be 830,000 families and over 1.5 million people who will benefit from this NAP relief , "she said.
💬See 0 comments