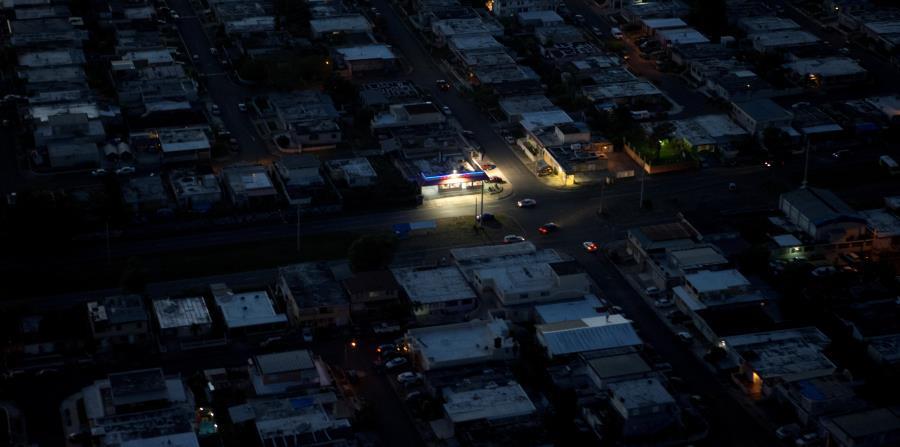 PREPA would be left unprotected in case of blackouts if the government of Puerto Rico does not achieve the extension requested to the US Army Corps of Engineers to remain on the Island operating the generators that serve as system backup.
Omar Marrero, authorized representative of the governor before FEMA, assured that the island would be left unprotected because these generators served as PREPA´s "Plan B" for blackouts such as that of April 18.
For that reason, the government asked FEMA for a second extension in the total coverage for category A and B of the Public Assistance Program. Category A covers debris removal and it is valid until June 17. Category B covers emergency protective measures and it is valid until tomorrow. This category not only includes generators, but also homes restoration, Tu Hogar Renace program (Your Home Reborn), power grid repairs, evacuation and sheltering, safety inspections, search and rescue, and even the Transitional Sheltering Assistance (TSA).
Both categories are 100 percent funded by FEMA through its implementation. If a FEMA authorized extension is not achieved, the government of Puerto Rico will have to pay 10 percent of the costs, which are currently covered to provide temporary energy through generators and restore the power grid, among others.
The government is requesting a 90-day extension for category A and 180-day for category B. Despite the importance of the matter, the extensions were requested last April 29. In the letter Marrero sent to FEMA, he regrets not having asked for the extension before in recognizing that generators are "critical" to provide stability to the power grid.
"It is being requested because there are still Puerto Ricans with needs that force us to apply for these extensions because, without them, it would be very difficult, due to the fiscal situation, for us to assume the cost," said Marrero in a telephone interview.
"All that work has costs. If we do not ask for a 100 percent extension, we would have to pay 10 percent. It is critical for us to have this extension, otherwise, we would have to stop some programs. We would not be able to continue them," he added.
Marrero stressed the importance of category B and, above all, generators, due to the power system "fragility".
"Although its been a few months (since Hurricane Maria) and we are about to reach 100 percent of customers with energy, the reality is that the system was restored, but it was not rebuilt. The work to restore the service has been done, but it has not been repaired," the official explained.
"The grid is fragile because what was built is fragile. Once you remove the generators, it means that you do not have back-up generators. It puts us in a situation of vulnerability, that leaves us without plan B. If there is a blackout - like on April 18 - we have generators," he added.
He specified that category B extension request arises from a direct request made by PREPA, in a letter last April 27.
Marrero said that, in the letter, PREPA asks GAR to extend power temporary supply for 180 additional days through mega-generators that work as microgrids. These mega-generators are in Palo Seco and Yabucoa. They also ask for the extension to maintain 850 generators in several facilities, such as police and fire stations, and PREPA and PRASA structures, said Marrero. Those generators were activated when the power grid failed or there were blackouts. But USACE has not only installed those generators but also provides maintenance and supplies the fuel they need to operate.
Marrero stressed that PREPA communicated "in writing" that generators are so vital that, if they had to pay 10 percent, "they would do it".
PREPA did not answer to El Nuevo Día's request to provide details on where this money would come from, due to its financial situation, reason why only a few months ago was granted a General Fund loan.
"As long as these generators are necessary, they have to be activated," said Marrero, who emphasized the need for generators.
Different focuses
On the other hand, Jenniffer González, Resident Commissioner in Washington, requested FEMA the extension so that the Corps of Engineers brigades, that repair the power grid, remain in Puerto Rico.
She stressed that extending the Corps of Engineers work on the island is the best way to continue with "the intensity" in the restoration of the power grid, instead of PREPA resorting to contracts for those works, which would take longer.
FEMA confirmed that these are different orders and that "any official request sent to FEMA has to come from the governor".
The request for categories A and B extensions "is currently under review," said in written statements, Delyris Aquino FEMA´s spokesperson.
The emphasis of the GAR´s request not only contrasts with that of Gonzalez but, when recently Walter Higgins, PREPA executive director, appeared before Congress, he assured that PREPA´s brigades were ready for restoration tasks if the Corps of Engineers leaves the island, something that mayors, who still have thousands of families without power, questioned.
Yesterday, PREPA also sent written statements affirming that "they prefer the Corps of Engineers to remain in Puerto Rico to ensure the greatest possible number of workers".
💬See 0 comments