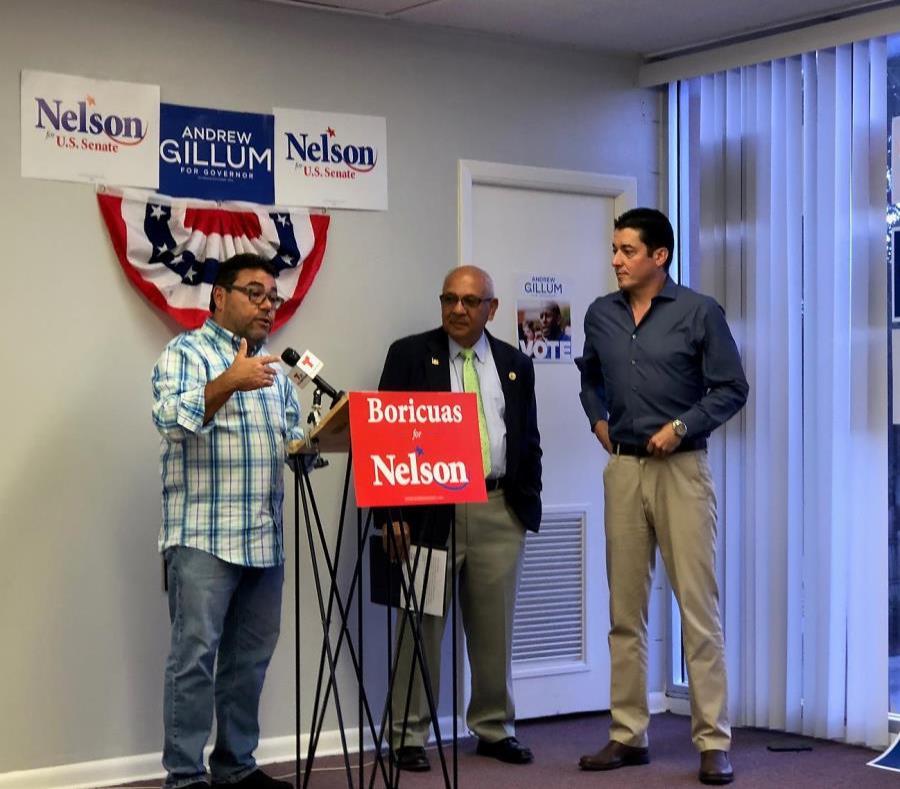 Orlando - Puerto Rican state Senator Víctor Torres and spokesman for the Boricua Vota (Puerto Ricans Vote) organization, Jimmy Torres-Vélez, said yesterday that the Governor and Republican candidate for Senate, Rick Scott, could have personally benefited from the energy crisis that Puerto Rico experienced after Hurricane María as he is a bondholder of that public corporation.
"How many trips did Gov. Scott go to Puerto Rico? Eight times. You've got to wonder, what was the purpose of his going to Puerto Rico but to help himself?," Senator Torres said at a press conference, acknowledging that he does not truly know if Governor Scott has obtained profits as a bondholder of the Electric Power Authority (PREPA).
He explained that his complaints are based on an article published by the Orlando Sentinel revealing details the governor´s investments has in PREPA. Scott has not rejected that information.
According to community leader Torres-Vélez, PREPA curbs and actively puts a stop to any attempt to establish alternative generation systems in Puerto Rico.
"And knowing that Scott is part of this makes me angry," he said.
On that matter, Scott's Hispanic Communications Director Jaime Flórez said that the official has never made decisions as governor thinking or considering his personal finances.
He explained that Scott's shares are part of a blind trust that is managed by an independent financial professional who decides what assets to buy, sell or exchange without Scott's intervention.
"The blind trust regulations prevent any specific assets or the value of those assets within the trust from being disclosed to the governor, and those requirements have always been followed," said Flórez, who described yesterday's press conference as a "publicity stunt" that constituted "an insult ".
"Implying that the governor's aid to Puerto Rico, in a moment of need, was motivated by something beyond the support to our American compatriots is insipid and it is below the dignity of anyone who truly cares about the Puerto Rican community," Flórez said.
"Scott is committed to helping the Puerto Rican community and families here in Florida and in Puerto Rico," he added.
But Senator Torres and the spokesman for Boricua Vota didn´t seem to accept the idea that Scott does not know what is happening with his investments. "He has earned more than $ 282 million during the eight years he has been governor. It has not been transparent even with those in his own party," commented the senator.
Brendan Ramírez, former Democratic candidate to represent District 30 also joined the complaints and said that this claim adds to others that show Scott's questionable moves, his finances and his position as governor. He referred to criticisms that were made in the past regarding the investments the governor had in health companies.
Scott has also been accused of allegedly having interests in the company Sun Pass, which manages the electronic payment system at many state tolls and which has been criticized for alleged excessive and duplicate charges to users.
But, when responding to the complaints, Flórez went against Scott's opponent in the senatorial race: Bill Nelson.
💬See 0 comments