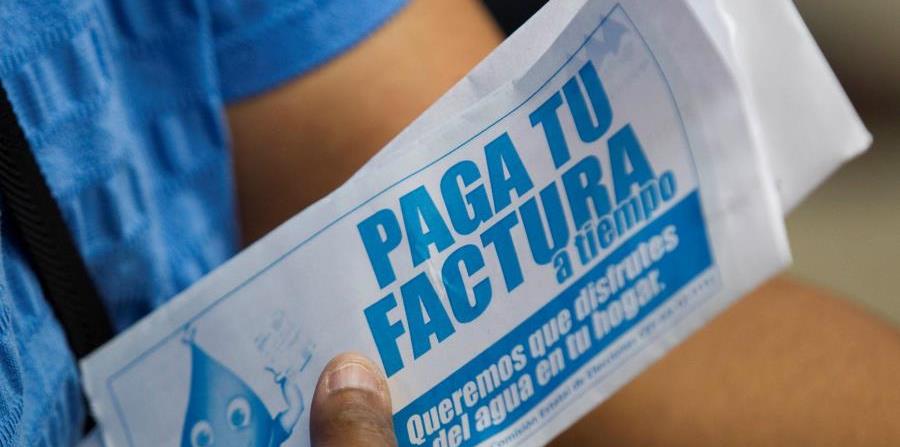 Yesterday, the executive director of the Fiscal Agency and Financial Advisory Authority (FAFAA), Christian Sobrino, affirmed that, although they did not reach an agreement with several bondholders of the Aqueducts and Sewers Authority (PRASA) and the federal Environmental Protection Agency (EPA), the parties continue negotiating..
Without establishing a specific date to reach an agreement, Sobrino assured El Nuevo Día that the government will insist on its offer to restructure the debt of the public corporation.
This, in order to avoid a liquidity crisis and, above all, to direct the program of capital improvements - which remained on hold due to lack of funds for implementation-to the aqueducts and sewers' infrastructure of Puerto Rico.
"We do not have an case (of lack of) liquidity as in the Electric Power Authority (PREPA), but the situation of PRASA is not the ideal," admitted Sobrino.
Last Monday, FAFAA disclosed the first offer and counteroffer that has was discussed to restructure PRASA's debt. This, since last year, the public corporation reached a leniency agreement with EPA after being unable to comply with the corrective plans required by that federal agency.
In negotiations taking place outside of PROMESA titles III and VI - and that FAFAA and its advisers named "Project Estado" – the parties exchanged their offers and counteroffers without reaching an agreement .
Those bondholders sitting at the table with PRASA represent about 30 percent of the outstanding debt in bonds. Meanwhile, EPA is also a creditor for the funds it allocated to PRASA to improve the infrastructure of that utility.
The group proposed the government to exchange the current debt, but only postponing the payment of the obligations for a term of five years, releasing part of the reserve to pay the debt of the public corporation and an interest of 5.71 percent. PRASA's fiscal plan contemplates rate increases to pay creditors.
On the other hand, in general terms, the government's proposal - with EPA's endorsement - sought an approximate cut of only 5 percent of the principal and reducing the interest to about 4.91 percent in about 30 years.
💬See 0 comments