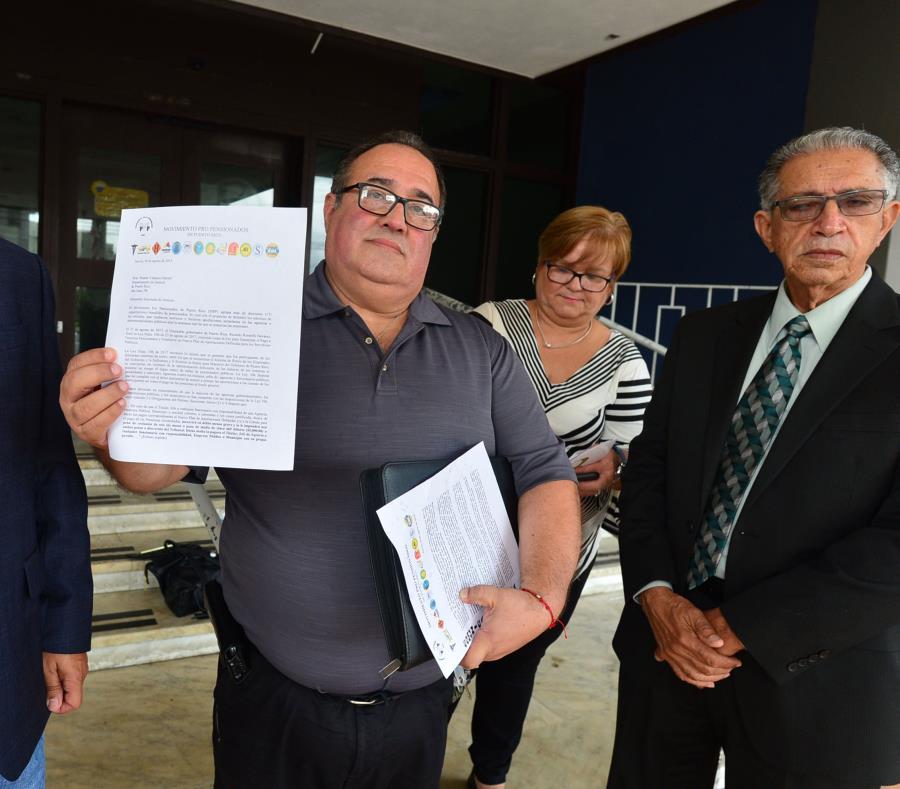 Yesterday, representatives of 17 organizations that group Puerto Rican retirees asked the Department of Justice to demand the enforcement of the law that penalizes with prison and fine failing to comply with Retirement System contributions.
The requirement complicates the situation for Mayors who have already claimed they cannot afford the so-called "PayGo", created by Law 106-2017 to relieve the General Fund from that obligation.
"Law 106 provides for the Secretary (of Justice, Wanda Vázquez) to conduct an investigation and establish fines against negligent officials who are not sending pensioners' contribution payments," said Manuel de Jesús Vélez, spokesperson of the Pro-Retiree Movement, after sending a letter to Pamela Gonzales, administrative auxiliary at the Department of Justice.
Sergeant Jose Marin, member of the Police Union and the Movement, said they fear that failing to comply with Retirement will make it impossible to pay the pensions of 170,000 retirees.
"Our call is for the Secretary to fulfill her duty and take action - according to the law - so that those corporations, municipalities and agencies that are not complying with the payments, do so," said Marín.
14 out of the 78 municipalities (18 percent) were unable to comply with their "PayGo" obligation for fiscal year 2017-18.
According to Law 106, failing to comply with "PayGo" can entail a$ 5,000 fine or a six-month prison sentence.
PPD and PNP mayors – pleaded before Senate President, Thomas Rivera Schatz, for an amendment to Law 106 to exempt them from that payment.
The Senate leader reiterated yesterday that the subject requires a deep evaluation because it "could affect the (government) budget".
Noe Marcano, vice president of the Mayors Federation, insisted yesterday for them to be relieved from "PayGo".
"This obligation is not ours. We are not willing to be further punished with this payment to State employees pensions," he said.
💬See 0 comments