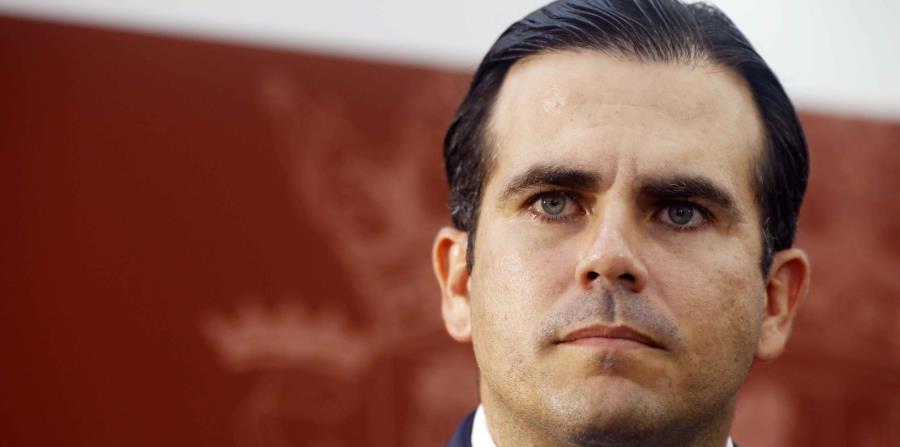 Washington.- Governor Ricardo Rosselló said that as of yesterday morning, his administration had still not received any concrete offer from creditors over the restructuring of most of Puerto Rico's public debt, which stands at close to $69 billion, not counting the obligations with the pension systems.
But, in an interview with El Nuevo Día –during his trip to Washington– Rosselló assured that there are positive signs in the negotiations with bondholders of both general obligations (GO's) and COFINA.
Has your administration received any offer from creditors?
—There are no formal offers. There are talks. I can't go into details, but there are some elements that point to positive signs. It's certainly a complex situation and I don't know what the result will be, but our advisors and our team have been working diligently.
Have creditors asked for an increase in the payment to service the debt in the Fiscal Plan?
—There has been no official proposal. But, naturally, there are countless creditors in Puerto Rico, with 19 different loans... Therefore, a lot has been said in the press about the position of some and some of them have thought that to be the case, but we are letting ourselves (to be led) by the Fiscal Plan that is certified. Every opportunity is being explored, but further reductions (of the budget), so that (the money) goes to creditors, is not something being considered.
What is the scenario you foresee in view of the end to the moratorium, on May 1?
—As the zero hour draws near, tension builds. That is when I'll have greater clarity... I'm aware of the discussions under way, but I can't see anything coming out before the weekend that will give us an indication as to whether the solution will be a kind of agreement or if agreements will be set aside.
Would you ask for Title III in the absence of voluntary agreements?
—PROMESA empowers me to make that decision. Of course, it is one of the tools we have on that table, but I'm not going to speculate about it now.
In addition to the PREPA, do you foresee any other leniency agreement, for instance with either GO's or COFINA bondholders?
—Everything in (on) the table. It is important that people learn about the complexity of this. It's 19 debt issuers for a limited pool of capital.
💬See 0 comments