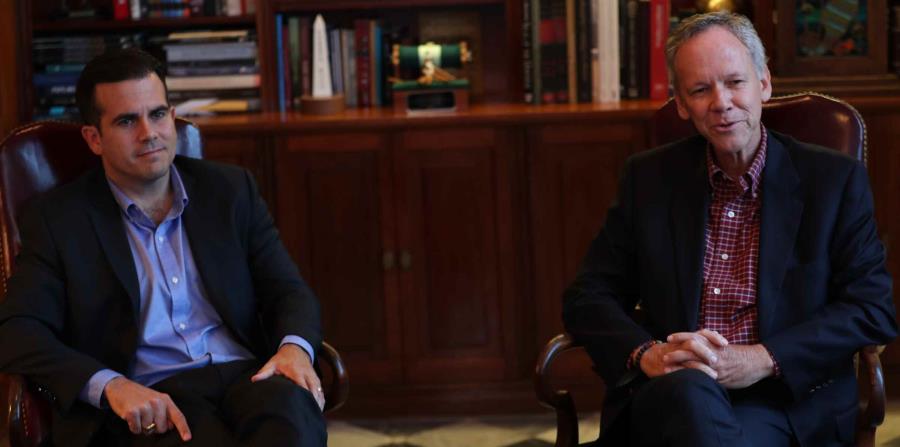 Yesterday, José Ortiz, Executive Director of the Puerto Rico Electric Power Authority (PREPA) said that the private company that will run the operations of the utility will be selected in May 2019.
In November, PREPA will publish a request for proposal (RFP) seeking to find out which companies are interested in the operation of the utility´s transmission, distribution and customer service. That proposal should be adjudicated by May.
"It will be a worldwide RFP," Ortiz told El Nuevo Día, after participating in the annual convention of the Associated General Contractors of America.
"The idea is to have the new operator of the Authority already working by July (2019). In parallel, we will be working on the sale of generation assets," he added.
The law for PREPA's privatization -that Governor Ricardo Rosselló, signed two months ago-, allows the concession, for a defined term, of the transmission, distribution and customer service assets. Yesterday, Ortiz estimated that the contract to be granted could be for 30 or 40 years.
"This company will run PREPA's day-to-day operation. Although I mention these three main areas (transmission, distribution and customer service), it is to run everything. Nowadays, the business model is the sale of energy. The business model of the future is to facilitate that the private companies sell energy in the network, and that would be the role of this company," he said.
Temporarily, the operator must ensure to follow the "highest standards" for the use of federal investment to come following the devastation caused by Hurricane Maria.
Generation
On the other hand, Ortiz said that, "a few weeks ago", the company Sargent & Lundy started an evaluation of PREPA's generation assets.
"The idea is to put them on the market as soon as the evaluation is finished. We must have the evaluation ready before the end of the year," he said.
Sargent & Lundy, a Chicago-based company, has a $ 129,000 contract with PREPA. According to the Office of the Comptroller, the contract is for "financial consulting" and was signed on July 28. It expires on June 30, 2019.
PREPA's privatization law enables the sale of generation assets. A month ago, Ortiz told this newspaper that these facilities would be sold to five or six companies.
💬See 0 comments