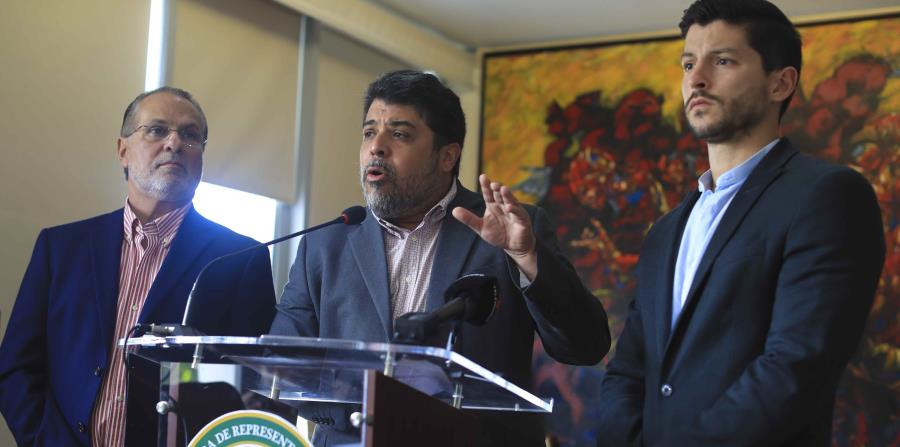 Today , the New Progressive Party majority in the House of Representatives will decide the future of the bill that seeks to repeal the law against Unjust Dismissal (Law 80-1976), after the House Government Commission held two public hearings on the matter.
"I am going to meet with the caucus and that will be determined with the president (of the House)," said Jorge "Georgie" Navarro, president of the Commission.
He noted that each legislator may vote as they please.
Sources indicate that PNP still has the votes for the approval. In the House, they need 26 votes to pass any bill. The New Progressive Party (PNP) has 34 representatives, but one position is vacant after Samuel Pagán Cuadrado´s resignation.
"This is a very difficult decision. It raises passions and people expect that we analyze this with the seriousness and verticality that characterize us," said Navarro.
El Nuevo Día learned that the caucus is scheduled for 12:00 p.m. And, so far, they still do not have nine of the 26 votes needed to pass the bill. Some lawmakers said anonymously that the House of Representatives will seek to address the bill between today and tomorrow, regardless of the result obtained.
The Government Commission is evaluating two measures: Senate Bill 1634 to repeal Law 80, as required by the Oversight Board, and Senate Bill 1011, which also repeals the statute but prospectively .
The Commission is waiting for a legal opinion requested from Wanda Vázquez, Secretary of Justice, on whether or not it is constitutional to repeal Law 80 prospectively.
Navarro told El Nuevo Día that he has not received that information.
The repeal is the Board´s requirement to Governor Ricardo Rossello after reaching an agreement to submit next fiscal year´s budget. The Board and the Governor agreed to repeal Law 80 in exchange for more money in the budget and protecting, during the five-year fiscal plan, the Christmas bonus and paid vacation and sick leave.
Last week and before any bill that will make the island an "at-will" employement market was passed, the Board sent next fiscal year´s budget to the Legislature.
Yesterday, Popular representatives Manuel Natal, Luis Vega Ramos and Jose "Conny" Varela questioned where in that document savings or income resulting from the repeal of Law 80 are outlined. They warned that after the public hearings, there was no evidence that proves that Law 80 repeal is necessary to boost the economy of the island or create new jobs.
Therefore, they reiterated that the Popular Democratic Party delegation in the House remains firm in voting against the bill. The representatives called on the majority of the New Progressive Party to do the same.
They also asked that employers, some grouped in unions that advocated for the repeal in the hearings, make their position against the elimination of Law 80 public.
💬See 0 comments