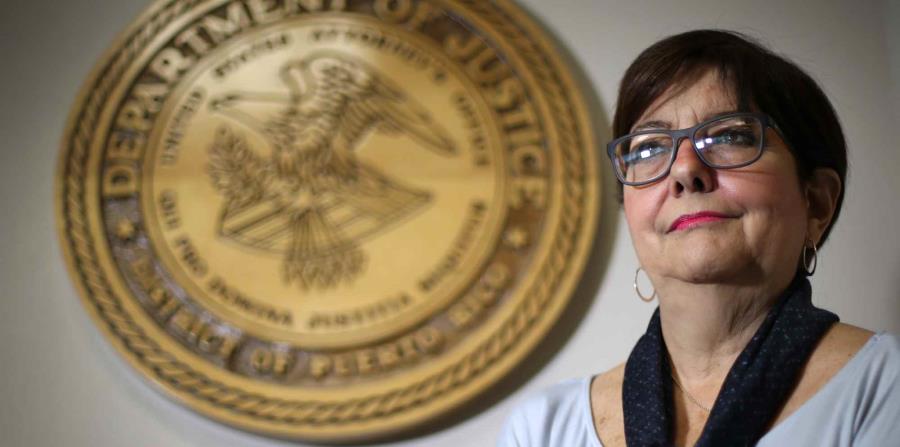 Washington - The US Department of Justice has begun to examine potential candidates to replace the acting US Attorney for the District of Puerto Rico, Rosa Emilia Rodríguez.
And lawyer Juan Masini Jr. has been among those options subject to consulting.
"I know him. He is a serious person, but, right now, it seems to me that the prosecutor must remain in her position," said Resident Commissioner in Washington, Jenniffer González.
Commissioner González noted that she was asked about Masini, but she has warned that Rodriguez should continue in office. "Making a change in a position like that would create a lot of instability in Puerto Rico right now," she said.
Meanwhile, a Republican close to the government of President Donald Trump told El Nuevo Día yesterday that the US Department of Justice is inclined to a change in the position.
The Wall Street Journal went further and indicated that the US Department of Justice is close to proposing a candidate to replace Rodríguez.
"Prosecutor Rodríguez has done a good job," said Commissioner González to El Nuevo Día.
On May 1, González sent a letter to President Trump supporting Rodríguez, who has been in office for twelve years.
"Prosecutor Rodríguez has the experience and commitment that are essential in the Puerto Rican office," González said.
According to the US newspaper, the efforts to replace Rodríguez coincide with the increase in the FBI's concern about possible cases of corruption and fraud in Puerto Rico, related to contracts and the billions promised by the federal government for the reconstruction of the island after Hurricane Maria.
Only from the Department of Housing CDBG program funds, the government of Puerto Rico will receive $20 billion.
Masini was Department of Justice's Operations Attaché. Previously, he was a federal assistant prosecutor in the Eastern District of Louisiana, in New Orleans.
Although she was appointed by the Department of Justice in 2006 and officially appointed by former President George W. Bush, in 2007, Rodriguez was never confirmed, which has left her designation in the hands of the judges of the Federal Court of San Juan.
Her last appointment was in 2015.
In 2008, prosecutor Rodríguez led the filing of charges against former governor Aníbal Acevedo Vilá, who was later acquitted of all electoral and contributory complaints against him.
Although others were prosecuted, Acevedo Vilá always pointed at the prosecutor for political motivations.
And, after acquittal, Democratic Senator Robert Menéndez (New Jersey) blocked a confirmation process for Rodriguez in the federal Senate.
This is not the first time that there are rumors regarding prosecutor Rodríguez replacement.
In 2010, Democrats from the New Progressive Party (PNP) strongly promoted the candidacy of attorney José Ramón Gaztambide Añeses as head of the Federal Prosecutor's Office in San Juan. The appointment never occurred.
However, when she took office, it was said that US Attorney General Jeff Sessions called for the resignation of 46 federal prosecutors, including Rodriguez, because he perceived them as Barack Obama´s officials.
💬See 0 comments