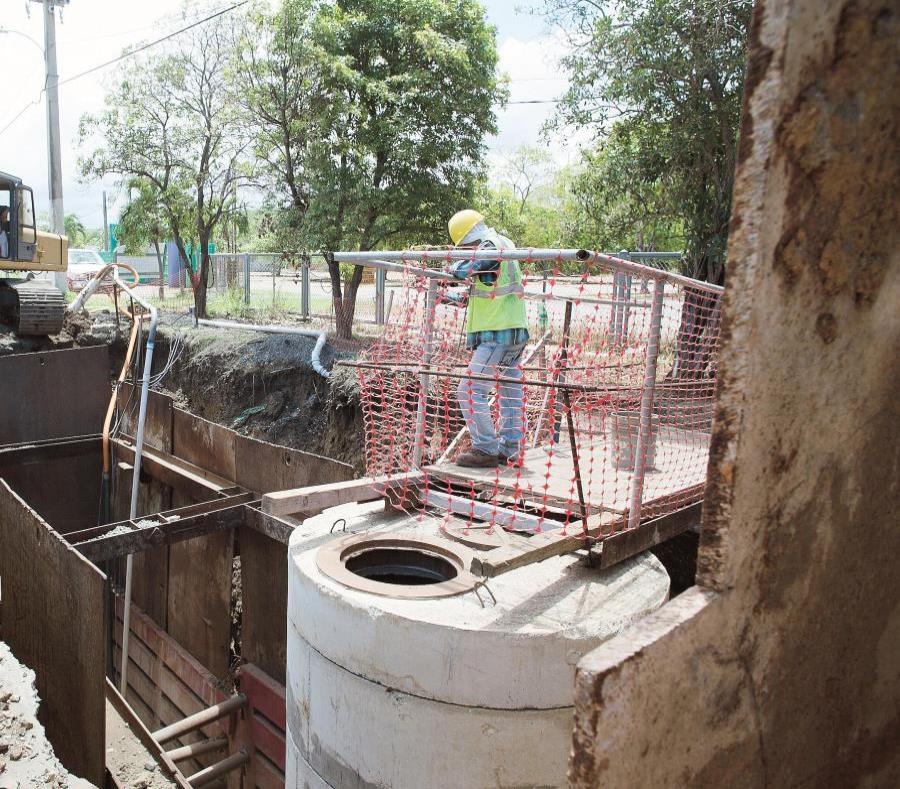 The Aqueduct and Sewage Authority (AAA, by its Spanish acronym) launched efforts in the federal capital with two of its "junior bondholders" meant to renegotiate the terms and conditions of the $974 million they are owed.
Although the first round of meetings with the Environmental Protection Agency (EPA) and the Department of Agriculture failed to produce an agreement, AAA executive president, Elí Díaz, ensured yesterday that both federal agencies "understood" the assumptions the public corporation used to prepare its fiscal plan, which was certified by the Oversight Board (OB) last April 28.
Both the EPA and Agriculture, through the revolving funds and the "Rural Development" program, respectively, provide funds in the manner of loans and/or matching funds, that the AAA uses mostly to fund its capital improvements program, including potable water and sanitation projects. Because of the fiscal crisis, the AAA has been unable to pay back the loans and the funds are not available for reinvestment.
"They (EPA and Agriculture) were concerned that we were discounting the loans they extended us, but that is not the case. We know that perhaps they will not accept a cutback in the debt, but we can implement different alternatives. We were able to exchange all the information," said Díaz, who was in Washington last week.
Two of the alternatives to be evaluated, he added, are to reduce the debt interests and increase the amortization period, that is, extending the years of payment.
Díaz detailed that the debt with the EPA amounts to $580 million, of which $37.4 million are due this year. Meanwhile, the debt with "Rural Development" adds up to $394 million, on which $25 million are payable every year.
PREMIUM
"We agreed to have our next conversation later, to provide both federal agencies with more information on the negotiations with our 'senior bondholders,' who must agree with everything we submit," he pointed.
Díaz mentioned that next they will discuss the assumptions of the fiscal plan with the public corporation's main creditors, whose debt totals $3,350 million. Every year, the AAA must pay $233 million on that debt.
"We have to do the same with this group of bondholders, who are 'premium'. They have to know how we came up with those numbers in the fiscal plan in terms of collections, costs, labor force, future projects, and opportunities for lowering the cost of energy, among others. Just as with the EPA and Agriculture, they have to make sure they understand our process in preparing the fiscal plan," he said.
He added that his expectation is to finish renegotiating the debt with the EPA and Agriculture on or before June 30, when the "forbearance agreement" between the parties expires.
💬See 0 comments