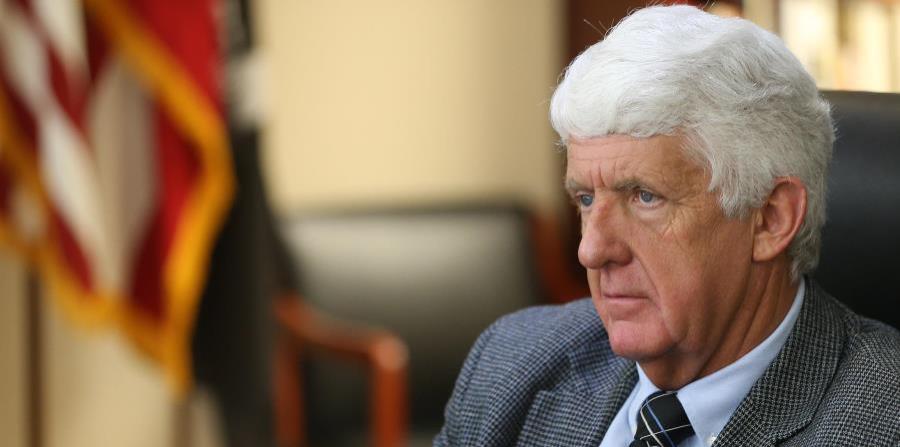 Washington – Yesterday in Congress a Republican leader requested Governor Ricardo Rosselló and the Oversight Board to integrate creditors to the talks on the Fiscal Plan and the privatization of the Electric Power Authority (PREPA).
"It is imperative that the Board and the governor fully integrate in the development of these plans those who own the debt, thus ensuring accuracy and transparency in the assumptions made," said the chairman of the House Committee on Natural Resources, Rob Bishop (Utah), in a written statement.
Bishop said the fiscal plan and initiatives on the privatization of electricity generation are key components of the first step in "Puerto Rico's future recovery."
But, although he acknowledged that "the transformation of PREPA and the recovery of the Island will not occur overnight," he sent the message that "it cannot be done behind closed doors."
As chairman of the Committee that has primary jurisdiction over PROMESA and the operation of the Oversight Board that controls the financial decisions of the Puerto Rican government, Bishop has been waiting for Governor Rossello's new Fiscal Plan.
Under his leadership, the Committee has had a particular interest in PREPA and the privatization plans for electricity generation, a mandate of the PROMESA law.
"After all, the Board's stated goal under PROMESA is to return Puerto Rico to fiscal accountability and the capital markets, and this can only occur if the fiscal plans respect the lawful priorities and liens of debt holders. My committee will be following the development of these plans intently to ensure financial stability returns to the Island."
The Ad Hoc Group of General Obligation Bondholders immediately agreed with Bishop, "that more transparency is required about the information and economic assumptions behind this tax plan, and that creditors must be fully integrated into the process."
"In the absence of that level of transparency and integration, which to date has been actively rejected by the State and the Board, there are no means available for interested parties to evaluate the Fiscal Plan," said Andrew Rosenberg, advisor to the bondholders group and lawyer of the firm Paul, Weiss, Rifkind, Wharton & Garrison.
💬See 0 comments