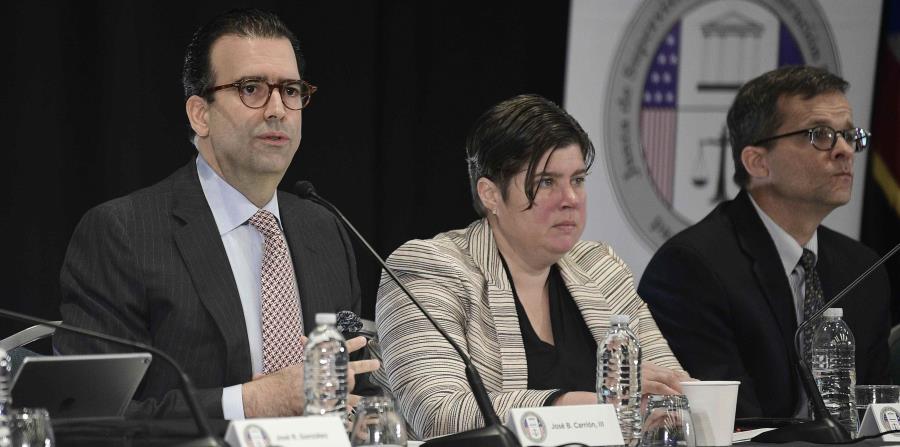 Yesterday, the Oversight Board certified a new version of the government's fiscal plan to reflect the agreements it reached with Governor Ricardo Rosselló Nevares in order to avoid litigation for the structural reforms program and budgetary adjustments conceived according to PROMESA´s provisions.
The new version of the plan came after the Board and Rosselló Nevares agreed to eliminate the Unjust Dismissal Law (Law 80). The agreement was in exchange for some government agencies to have more budget and for workers benefits to remain as they are. Meanwhile, the other government branches would see cuts and the Legislature budget will remain intact.
The revised plan reflects several changes, including the elimination of the $ 500 million reinvestment program that the Board proposed as a counterweight to the looming austerity to balance the treasury.
The Board´s economic estimates now suggest that the labor reform will increase economy growth only by 0,8 percent by the end of 2022, while considering a higher economic impact due to new demands in the process of facilitating business activity in Puerto Rico.
After a six-year period, all reforms would leave $ 946 million to the Treasury instead of $ 1,079 million.
Another change in the plan suggests that, considering the impact of federal funds for recovery, next year, the economy of Puerto Rico would grow by 6.3 percent instead of 5.9 percent.
On the side of fiscal adjustment, the revised plan suggests that budget cuts will be slightly lower starting next July, but in the fiscal year 2020, cuts could affect almost by 2 percent in the gross product of the island.
💬See 0 comments