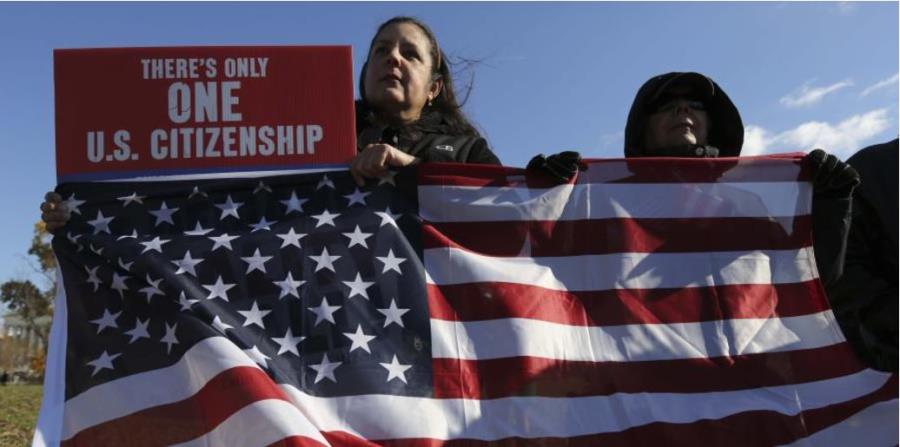 WASHINGTON - The Brevard County Board of Commissioners yesterday set aside a resolution seeking to call on Congress to refrain from considering Puerto Rico to be the 51st state of the United States. 
Commissioner John Tobia, the Republican author of the measure, did not even accomplish that his proposal was supported, reason why it was defeated, indicated the president of the Puerto Rican Bar Association of Florida, Anthony Suárez.
 "No one supported him", indicated Suárez, in a telephone interview.
 Suárez, a Florida former state legislator, was present in the meeting of the five commissioners of Brevard County, which includes the John F. Kennedy space center and municipalities such as Palm Bay and Melbourne.
 Given the lack of support for Tobia's proposal, the commission allowed about a dozen people to talk about it.
 "He was attacked more by Americans than by Hispanics themselves for spending resources on this issue", said Peter Vivaldi, a Puerto Rican Republican who has aspired to elective positions in the central area and also attended the meeting.
There were more than 100 people at the meeting, including Puerto Ricans from nearby counties such as Orange and Osceola.
 "I thanked him, because if he had not brought this issue (before the Board) we would not have had the opportunity to speak before more than 100 people about the sacrifice of Puerto Rican veterans", said Suárez. Vivaldi stated that "the rest of the commissioners remained in silence, they did not say a word".
On Monday, four state legislators - including the Puerto Rican Bob Cortés, René Plasencia and John Cortés -, sent a letter to the members of the Brevard government board to ask for the withdrawal of the ruling, because they considered it to be a federal issue.
 However, Suárez, on behalf of the Florida Puerto Rican Bar Association, warned - in a letter that was also sent on Monday - that if the Congress denies Puerto Rico the possibility of being a state in the United States federation, the migration towards the United States will increase.
 If Puerto Rico does not become a state, said Suárez, its "financial situation will get worse"
💬See 0 comments