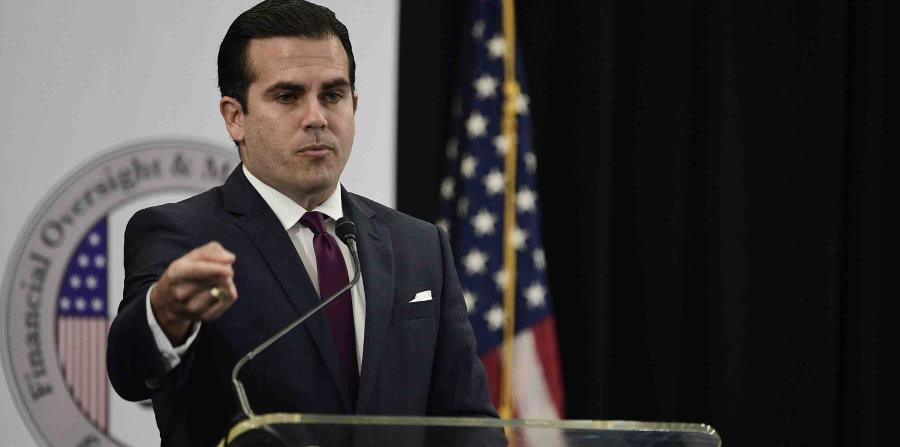 The Oversight Board (OB) now holds the budget submitted by governor Ricardo Rosselló Nevares for the next fiscal year, but its content will not be made public until it is examined by the federal entity that controls the public finances.
The governor submitted the budget to the OB on Sunday night, the date set by the members of the entity as the deadline to submit the budget items with which the government intends to operate starting July 1.
Likewise, on that day, Rosselló Nevares was to submit a detailed report on the implementation of the Fiscal Plan for Puerto Rico and a liquidity review of the government's coffers.
"It is now a working document, a draft to discuss with them (the OB), and once they complete the evaluation process, it will be submitted to the Legislative Assembly," Yennifer Álvarez Jaimes, press secretary at La Fortaleza explained to El Nuevo Día.
"Once submitted to the Legislative Assembly, it becomes public. In the mean time, it's a draft for discussions with the Board, as though the Executive were still preparing it," she added.
On the discussion of the budget, she said it will Elías Sánchez Sifonte, representative of the governor before the OB, who will head the process by the Executive. "He is there, in constant talks with Board members, to handle any questions. It's an ongoing discussion," she stressed.
She mentioned that there could also be other advisers of the governor participating, as well as some agency heads, depending on the doubts or comments that members of the federal entity may have.
According to a letter sent to Rosselló Nevares last March 22, the OB has until May 8, to approve this draft or point to any violation of fiscal goals, and indicate corrective actions.
💬See 0 comments