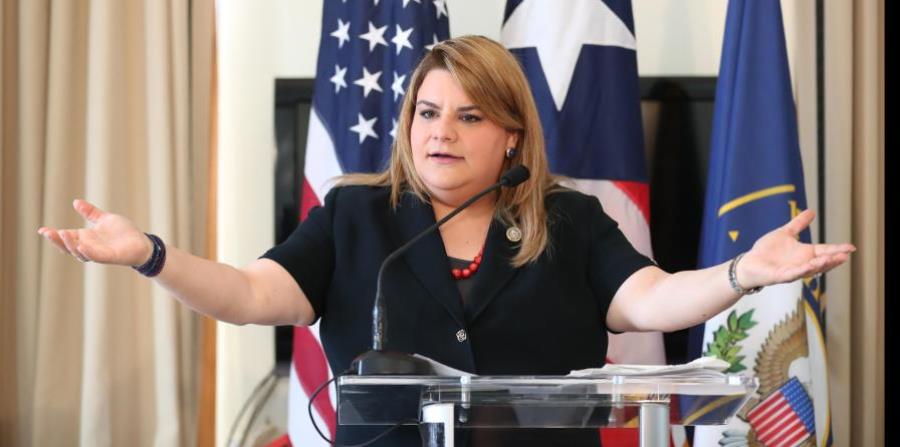 Given the uncertainty surrounding the possible injection of funds for Medicaid in Puerto Rico, the resident commissioner in Washington D.C., Jenniffer González, appeared confident yesterday in that talks with the federal government will prosper next week.
And she warned that, should that not be the case, close to 600,000 patients of the federal program could be left without medical coverage early next year.
González acknowledged that the possible allocation of funds for the Island became trapped in the debate over the federal budget between the republican majority and the democrat minority in Congress, and the White House.
She noted that, according to talks she's held with federal functionaries, the proposal currently being discussed in Congress is that the Island may receive between $300 million and $532 million for the next fiscal year to abate the extinction of funds provided by Obamacare.
"What would happen in the US Congress and the federal government don't allocate this bridge funding measure (for Medicaid funds) to go past fiscal year 2018? Could Puerto Rico loose medical coverage for 600,000 Medicaid patients? Not for this 2017, but rather coverage from January to June 2018," explained González during a press conference in her local office, located at the Tropical Medicine Building, in Puerta de Tierra.
She stressed that the administration of Ricardo Rosselló Nevares is working for those funds to be allocated now, because the contracts with providers of health services for the next fiscal year are negotiated between this month and June.
"What we need here is money for health. There is no room for other consideration that is not to defend the 600,000 patients, the 1.4 million Puerto Ricans who live in levels of poverty and need this health assistance," she said, in reference to the total number of citizens who benefit from the federal program in Puerto Rico.
"I've not hung my gloves yet. Right now, the negotiations are just beginning," added the resident commissioner in Washington D.C.
Postponed
Negotiations between the democrat minority and the republican majority in Congress over the federal budget were postponed until next week, when talks on the possibility of allocating the Medicaid funds are also set to resume.
González criticized the twits sent this week by president Donald Trump, in which he insisted in equating efforts to achieve health funds with a financial bailout for the Island.
"I don't think that we should be part of the consideration, a tradeoff. I believe it is a matter of rights, and we are not even talking about matching (funds)," she said.
González arrived to the country mid afternoon yesterday for talks with various sectors during the weekend.
The resident commissioner will return the federal capital tomorrow, her spokesperson, Marieli Padró confirmed.
💬See 0 comments