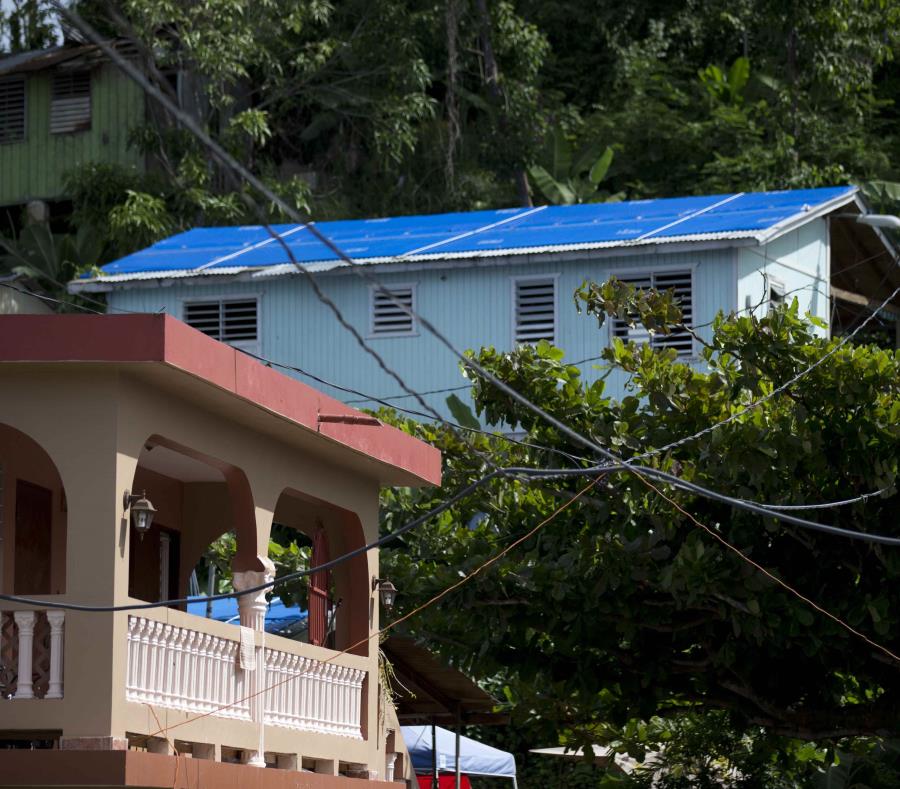 Washington - Amid the island's political crisis, the U.S. Department of Housing and Urban Development (HUD) announced yesterday it will appoint a federal financial monitor to oversee the disbursement and use of the nearly $20 billion approved in disaster relief funds for Puerto Rico.
"Given the alleged corruption, fiscal irregularities, and mismanagement of the Puerto Rico government, we will appoint a federal financial monitor to oversee the disbursement of all HUD disaster recovery funds," HUD Secretary Ben Carson said yesterday.
HUD's concerns about recent corruption cases come amid the island´s political instability following Ricardo Rosselló Nevares´ resignation, two senior HUD officials told El Nuevo Día.
HUD financial monitor would oversee the disbursement and use of the nearly $20 billion allocated to Puerto Rico through the Community Development Block Grant for Disaster Recovery Program (CDBG-DR). This monitor will implement financial oversight on the flow of funds and verify invoices.
According to Carson, the aim is for the monitor to develop a team of officials with experience in contract awarding, legal issues, reconstruction management, and audits. The federal financial monitor himself should have extensive experience in those areas.
HUD officials said Puerto Rico is treated as a high-risk jurisdiction, not only because of its financial issues but also because of the large amount of funds it has been allocated.
HUD officials ruled out a plan to reduce part of the money allocated to the island. "Puerto Rico is going to receive the $20 billion it has been allocated," a source said.
On Thursday, The Washington Post reported that restrictions would apply to the $8.285 billion for mitigation projects and were based on a request from President Donald Trump, who has complained about corruption and about the amount allocated to the island.
However, the federal financial monitor will oversee all HUD funds, which represent 40 percent of the money so far pledged by the federal government, which reaches $49 billion. "The goal is to ensure recovery funds get to the people who need them most and protect taxpayers," said another HUD official.
Puerto Rican authorities, amid a change of government, learned of HUD's decision yesterday afternoon.
According to Puerto Rico Housing Secretary Fernando Gil Enseñat, "no one should have any doubt that the funds will be distributed to help those who were affected by Hurricanes Irma and María; our people, those who need this important and particular aid."
According to Gil Enseñat, HUD did not find irregularities in his department during its visits and monitoring processes in 2019.
HUD has released $1.507 billion in CDBG-DR funds to Puerto Rico. On February 28, HUD announced that it approved the use of an additional $8.221 billion. However, those funds still require that the grant agreement be signed before the disbursement is approved.
Secretary Carson announced that as part of the special oversight on the Puerto Rican government, HUD will separate disaster relief funds in two pots, one for Puerto Rico and the U.S. Virgin Islands and the other for nine states which are also beneficiaries.
Puerto Rico has been promised some $20.2 billion in CBDG-DR funds between funds allocated directly by Congress and HUD.
Before HUD announced this decision, FEMA had already taken control of the distribution of funds to Puerto Rican agencies and municipalities. Meanwhile, in late June, the U.S. Department of Education ordered the government to hire a fiduciary agent – like a trustee - to oversee the distribution of the federal funds it sends to the island.
💬See 0 comments