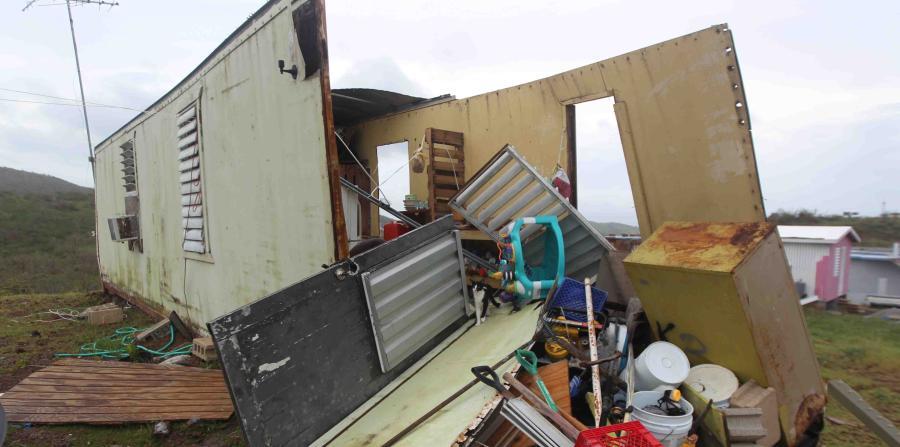 Washington - The Federal Emergency Management Agency (FEMA) is waiting for the declaration of "disaster zone" for Culebra and Vieques to start processing the requests for assistance to citizens in those municipalities.
Yesterday, governor Ricardo Rosselló and FEMA director for the Caribbean, Alejandro de la Campa, finished sending the documents for President Donald Trump to issue the official declaration on the two island-municipalities, which were the most affected after the passage of the powerful Hurricane Irma.
Rossello said that information on other affected municipalities included in the standards set by FEMA will be sent shortly.
The request for assistance on damages caused by Hurricane Irma is independent of the reimbursement from FEMA to the central government and the 78 municipalities of the Island for debris collection.
In order for FEMA to provide aid to citizens, it is required that their municipality has been included in a Presidential "disaster zone" declaration.
The money will come from the FEMA´s Disaster Relief Fund, which could run out of money this weekend, but will get a $ 7.4 billion injection from the 15,25 billion refief package -aimed to aid Hurricane Harvey and Irma victims- that president Trump signed yesterday. "New allocations will be needed later," warned De la Campa.
There will be three methods available in FEMA for residents of municipalities devastated by hurricane Irma to apply for assistance: fill out the application on fema.gov, use the agency´s smartphone application (highly recommended) or call a telephone number that will be provided later.
In the case of residents of Vieques and Culebra, who were practically without power yesterday, De la Campa said they are planning house-to-house visits.
He warned that if the citizen has insurance, the process for claiming damages must begin with the insurance company.
Families may be eligible, among other things, for assistance to repair homes, property and rent a house "while they can return to their own homes," said FEMA director for Puerto Rico and Virgin Islands.
Maximum aid to citizens - in the most extraordinary cases - can reach $ 33,300. But FEMA does not set limits in terms of assisting local governments in repairing their infrastructure. "There is going to be an inspection of damages in households and then it is going to be determined which municipalities may be eligible," added De la Campa.
The process before FEMA is independent of the one that municipalities seeking funds from the Federal Department of Housing and Urban Development or entrepreneurs interested in the loans of the Small Business Administration (SBA) would have to follow.
💬See 0 comments