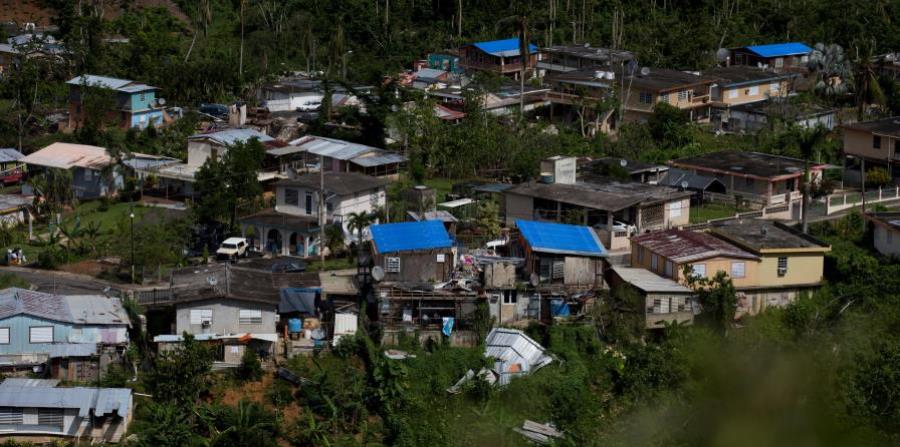 After eight months providing emergency shelter for Hurricane Irma and María survivors, today is the last day for FEMA Transitional Shelterig Assistance Program (TSA), leaving 1,700 families without assistance. That represents nearly 4,000 people.
Last week, several senators and Democratic representatives sent a letter FEMA Administrator Brock Long asking him to extend the program. But that did not happen.
"This is a program (TSA) designed as a short-term solution so that, instead of going to a shelter, people can stay in a hotel while looking for an alternative housing plan," said Dasha Castillo, FEMA spokeswoman.
She added that the program had already been extended three times at the request of the local government, but that there was no additional request for an extension.
Castillo explained that FEMA would cover until today, airfare expenses (including pets and up to $100 baggage) to those families that have requested the assistance to return to Puerto Rico
Alternatives
However, it was reported that there would be other assistance programs available, both from FEMA and from other government agencies, which could be channeled through FEMA´s disaster case management.
According to Castillo, temporary rental assistance is one of those programs. This program varies depending on whether the participant resides in Puerto Rico or the United States. In the case of Puerto Rico, she explained, they offer direct lease or multi-family lease and repair. They both expire on March 20, 2019. In the case of direct lease, FEMA pays the rent to the landlord.
Meanwhile, for US residents, they grant a lease assistance what implies that participants find the property and handle the rent contract which may be in any state.
"Case managers have been calling (TSA participants) to tell them about available resources," said Castillo.
Food , furniture, clothing, equipment, transport, employment, financial assistance, health insurance, medical equipment, legal advice, assistance for the elderly and children and mental health services are some of the aid programas that can be channeled through case managers.
"We urge them to communicate with FEMA because, if they are already in the system, we continue working with their cases," she said, asking those interested and who are already registered as FEMA beneficiaries, to call 1-800 -621-3362.
According to Castillo, since the beginning of TSA in Puerto Rico after Hurricanes Irma and María, there were 19,000 people displaced in 40 states. Only 10 percent wanted to go back to the island.
Most people moved to Massachusetts, Florida and New York. FEMA´s recent numbers show that, out of the 1,700 families that still remained in the TSA program, the majority is in Florida (589), Puerto Rico (500), Massachusetts (263) and New York (127), however, Castillo emphasized that numbers change daily.
Transitioning to Permanent Housing
According to FEMA, 97 percent of TSA participants managed to make a transition into more permanent options.
"Employees from federal, state and voluntary organizations will continue to provide assistance through disaster management to people who still need long-term solutions," says FEMA.
In Puerto Rico, nine months after Hurricane María hit the island, there are communities that still lack power and running water.
💬See 0 comments