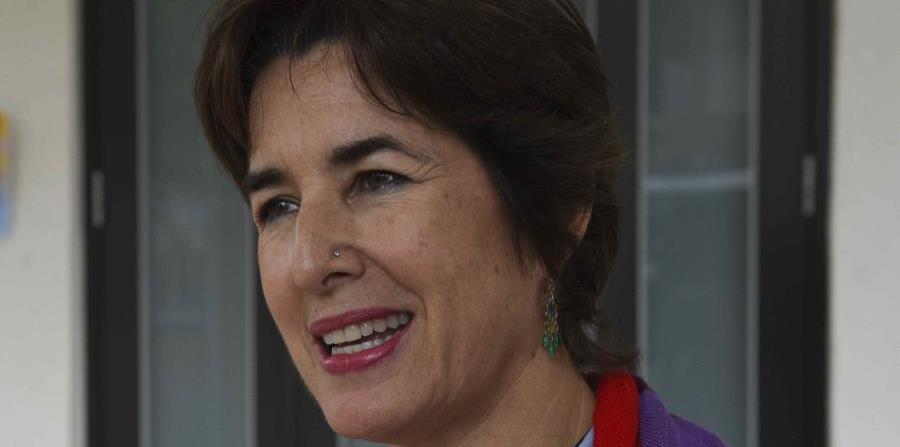 New York – Puerto Rican spy Ana Belén Montes withdrew her resquest for release from jail under Donald Trump´s administration, she is now beginning to think -with better mood-, about her eventual release, due in July 2023, according to her family spokeswoman.
Miriam Montes Mock, from the Working Table for Ana Belén Montes, in Puerto Rico, said that her cousin – in a Texas federal prison- - plans to settle on the island.
Ana Montes, convicted in 2002 of spying for the Cuban government, was a senior analyst for the Defense Intelligence Agency (DIA), attached to the Pentagon. She was sentenced to 25 years in prison.
Under federal regulations, she could be released three years earlier. By then, she would be 66 years old.
After deciding not to request her release to the Trump administration, Montes received the package of letters sent to President Barack Obama requesting for her release and that never reached the then White House tenant. "It was very moving for her to read them," said Montes Mock.
Ana Montes underwent a mastectomy in 2016. Montes Mock, who appeared before the UN Decolonization Committee on the Puerto Rican question on Monday, said that her cousin only received analgesics to relieve the pain associated with her treatment. "The cancer is in remission. She did not want to have breast reconstruction," she said.
Every Sunday, Ana Montes can speak with her mother on the phone. Montes Mock, on the other hand, communicates with her cousin through lettes.
Montes´letters show her as an optimistic person who thinks about her future and living in Puerto Rico, Montes Mock said.
On Monday before the Decolonization Committee, Montes Mock said that, "faced with the outrage suffered by the Cuban people, Ana Belén Montes moved towards solidarity, and in doing so, the chains of grievance, prejudice and injustice appeared".
Born in a US military base in Germany, Montes was arrested on September 16, 2001 at her office, just five days after the 9/11 terrorist attacks against the United States.
According to the FBI, between 1984 and 2001, Montes delivered classified information to the Cuban government, including US spies names on the Caribbean island.
Ana Belén Montes was not included in the prisoner swap that led to restoring diplomatic relations between the United States and Cuba during the Barack Obama administration.
Now, after President Trump eliminated some of the advances made by the US government in its relations with Cuba, her chances of obtaining some kind of clemency are much lower.
At the 2017 session of the UN Decolonization Committee, Montes Mock said that her cousin "was the product of our colonial situation".
"She had tried to understand the experience of Latin American and Caribbean countries, and crimes perpetrated by the United States. And following her profound conviction and extraordinary courage, she supported the victims," Montes Mock said.
When pleading guilty in 2002, Ana Belén Montes told the judge that "I participated in the activity that brings me before you because I obeyed my conscience instead of the law".
According to Ana Belén Montes, the US policy toward Cuba has been "cruel and unjust, and contradictory to the good neighbor ideal" and that is why she felt "obliged to help the Island to defend itself from the efforts to impose our values and political system".
💬See 0 comments