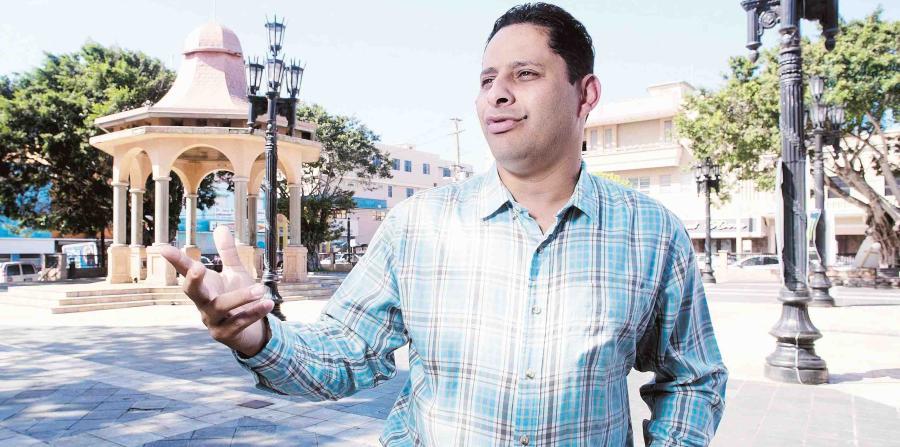 A storm of austerity measures is nearing for the 78 municipalities of the Country, which will disrupt the manner in which city halls are seen and managed because, among other things, there will be charges for or the privatization of services, a reduction in working hours, the elimination of assistance, and alliances between towns.
These are some of the tools that mayor will avail themselves of next year, although some have already begun in order to deal with the loss of income, higher number of tasks, a drop in federal funds, and the elimination of funds' transfers from the central government.
And, although its only scarcely a week since it was said that the reengineering of the Municipal Revenue Collection Center (CRIM, by its Spanish acronym) dissipated a possible hike in the tax rate on personal or real property, a group, from among the more than 30 mayors interviewed by this daily, assured that it will not be enough to replace the $350 million they will loose and continue in the search for more option.
The president of the Mayors' Federation, Carlos Molina, estimated they will collect 60% of the $350 million they need. "The remainder we are looking for in other alternatives," said Molina, who added they will meet next week.
A reduction of federal funds is expected from the Donald Trump administration. The disappearance of the Community Development Block Grant (CDBG) is already envisaged, which means a cut of about $3 billion in the United States and its jurisdictions. Additional cuts or the elimination of other programs are not ruled out. Previously, the municipalities had already been stripped of .5% of the Sales and Use Tax, and -through special laws- were imposed with an additional contribution to the Pension system to cure its dire situation.
Add to this the elimination of the $350 million in subsidies to municipalities starting next fiscal year (2017-18) and next (2018-19), as established in the fiscal plan approved by the Oversight Board (OB). Therefore, municipalities, both red and blue, are bracing to operate under total hardship. "I see a very hard, a very complicated situation in the municipalities, and they will all be affected. It's not a matter of whether they are big, mid-sized or small, they will all be hit with a clear blow," said the mayor of Bayamón, Ramón Luis Rivera Cruz.
"There must be at least 30 municipalities that have already taken hard steps. For instance, I know of municipalities such as Ponce, Cabo Rojo, Toa Baja, and Toa Alta, who work half day," added the mayor who, while already having cut expenses, does not rule out, if necessary, to cut the Christmas bonus.
Indeed, in Guayama, they will reduce the Christmas bonus and City Hall has been asked to cut down the diets and salaries of trusted employees. That of mayor, Eduardo Cintrón, will be cut by 10%. "I have to take dramatic austerity measures in the municipality to continue operating: cancel contracts, eliminate some lease agreements on buildings, we eliminated the summer bonus. For a second consecutive administrative year, we will not pay excess vacation, instead, they have to use it. Temporary workers will have their 7.5 hour day reduced to 6, in addition to eliminating other benefits," said Cintrón.
His peers from Aibonito and Arroyo, William Alicea Pérez and Eric Enrique Bachier Román, respectively, will also reduce, starting on July 1, one hour of work of all their employees, including trusted and contract personnel. "This has not been too pleasant. They are still digesting it," said Bachier Román.
He said that he worries this might impact essential services such as garbage collection, which could lead to a health problem. "We would have to make adjustments to finish the routes on time," he said.
Alicea Pérez, for his part, noted that citizens will have to get accustomed to a different kind of operation in municipalities, which might possibly disrupt services, because there is a reduction in areas from where people expect help, such as donations and recreational activities. For example, Cidra froze the grants it granted to talented students and there are no festivities. Cayey eliminated the patron saint fairs and is evaluating the elimination of the third shift for hospital workers it manages. San Juan cut back on the collection of garbage from seven to five times a week and is not ruling out charging for services such as emptying septic tanks.
The mayor of Ciales, Luis "Rolan" Maldonado, cut his own monthly salary by $300 and that of trusted employees by $150 per month. He also eliminated vacant positions for regular and temporary employees. "Regular employees are working 5.5 hours a day," he said.
He appeared concerned about the impact the elimination of $350 million in subsidies will have on his and other smaller municipalities. "79% of my budget comes from that fund. There are 40 municipalities that depend on the subsidy, such as Florida, where it accounts for 98% of its budget," he held.
By July 1, the municipality will no longer receive $640,000 from a budget of $10 million. Next fiscal year, the reduction will be greater: $3.3 million.
Because of that, he did not hesitate to lash out against the Federation of Mayors, from which he claims to have withdrawn. "The Federation needs to be more proactive, (to) meet now that we are preparing the budget and ask the central government to tell us how much and how it will get us the money we are being deprived of. First, there was talk that the CRIM (tax rate) was going to be increased, then the version changed to let mayors look for other alternatives. But the government always told us we would keep the money, and that (it) was searching for ways to replace it. I understand that it must be honored, and there is a lot of talk about it (the Board), but they have to give us something in return. We have a rope around our neck," he said.
Along those same lines, the mayor of Aibonito and Bayamón deplored that, while on multiple occasions they assume State tasks, such as maintenance of recreation areas and roads, school bussing, and maintenance of public schools, they don't get paid. Therefore, the didn't rule out returning those back the central government.
Rivera Cruz, Alicea Pérez, and the mayor of Comerío, Josean Santiago, believe that, given the picture of frugality and the pressing need of facilitating services at a lower cost, the option for municipalities is to regionalize or strike municipal alliances.
By way of example, Barranquitas, Comerío, and Aibonito share offices for the granting of permits, which operation costs $200,000 annually, the same budget a separate municipal office would need, stressed Santiago, who cut his budget by an overall 10%.
The collection of solid waste is another service that some mayors —Arecibo, Cabo Rojo, and Adjuntas— see as their salvation to collect some money or free themselves from a high expense. Arecibo pays $3.5 million a year for that service and Cabo Rojo will charge for the bags to dispose of regular garbage, but recycling will be free, said mayor, Roberto "Bobby" Ramírez Kurtz. Adjuntas will seek to collect for that service from public schools and businesses. "Education provides the schools with a budget to that end and they have saved on it," said the mayor of Adjuntas, Jaime Barlucea, who stressed that there are municipalities with a deficit that will use the fiscal crisis to justify themselves.
Other municipalities see municipal companies as their hope to add additional funds. That is the case of Ponce and Toa Alta. The latter has created six municipal companies, among them, one to provide security services and another to empty septic tanks, said the mayor of Clemente "Chito" Agosto.
💬See 0 comments