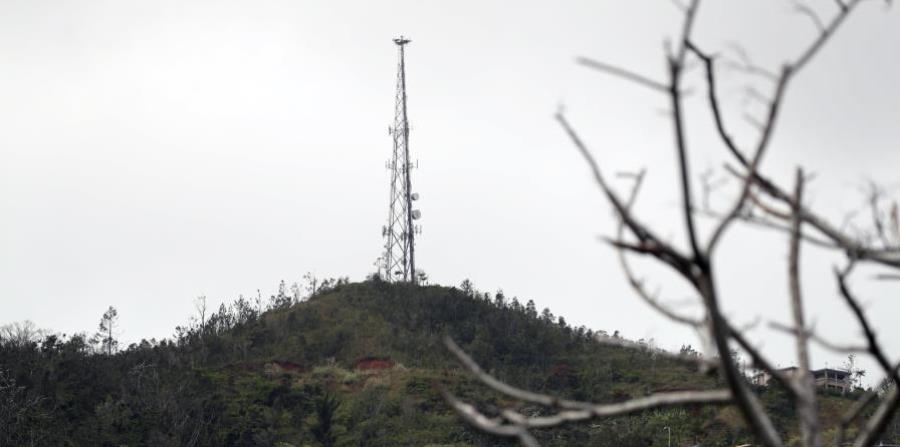 With just over 100 towers still operating with electric generators, the Puerto Rican telecommunications industry assured yesterday that they are ready to face any atmospheric phenomenon.
In this scenario, several sector spokespersons said they had taken the necessary measures to avoid repeating a situation similar to that caused by Hurricane Maria.
In a telephone interview with El Nuevo Día, Sandra Torres, President of the Puerto Rico Telecommunications Regulatory Board, said that all towers are equipped with generators to face service interruption and that some are even equipped with battery systems and solar panels.
Torres informed that there are 1,800 generators available on the island to maintain telecommunication operating in case of another hurricane and that after María the number of spare batteries stored was tripled.
"We now have 1,176 miles of underground optical fiber," she said, highlighting that the figure far exceeds the nearly 360 miles available last September. This development, she explained, helps to reduce the use of posts, along with the vulnerability in case of a hurricane. In addition, she recalled that posts support the weight of power lines, telephone lines and cable installations and that many of these fell down, so underground optical fiber broadens the possibility of all suppliers to interconnect and maintain their services operating.
Torres said that emergency equipment - such as mobile cellular antennas and easy-to-deploy satellite equipment - that was brought to Puerto Rico to mitigate the damage to the telecommunications infrastructure remains there.
Lessons learned
Pedro Andrés, President of Puerto Rican Telecommunications Alliance, said that the industry is "much better prepared" to face another hurricane.
"We did learn the lesson of Maria... All towers have generators, we have increased fuel storage capacity and their generation capacity," said the businessman.
He assured that all companies have taken measures to be better prepare for this new hurricane season, most of them aiming to reduce their dependency on Electric Power Authority (PREPA) power service during this kind of emergency.
Strengthening the network
Roberto Bayron, Engineering Manager at T-Mobile Puerto Rico, assured that his company is prepared for this hurricane season with a robust, more resilient network, with greater redundancy.
"Our engineers, technicians and experts are ready. We further strengthen our preparedness plans for this season, our network and resources," he said in a telephone interview.
He agreed with Alliance's spokesman statements and said that T-Mobile's engineers doubled the number of generators and added infrastructure to hundreds of towers.
He added that, for redundancy, they maintain in Puerto Rico the microwave technology that was installed to restore service after María and all the support and recovery equipment.
"T-Mobile keeps monitoring atmospheric activity and has its resources aligned to ensure service continuity. We have network operation centers, in projected impact regions or nearby, where the network is monitored with alarms and technology to notice service failures, whether it is due to impact, lack of electricity or other causes," he said.
Bayron informed that 4 percent of the network is still operating 24 hours a day with electric generators in areas of the island that are still without power, but did not specify what this percentage represents in terms of antennas or clients.
However, he acknowledged that, even with extensive preparations, the network may be affected by power service interruptions. And he stated that "immediately, after any event and once recovery works can begin, T-Mobile would send equipment, supplies and disaster experts to the most affected areas."
The emergency equipment he mentioned includes portable generators, fuel trucks, Cell on Wheels (COWs), Cell on Light Trucks (COLTs), fuel and diesel trucks, and other vehicles.
Restoring Process
Giovanna Ramírez de Arellano, Senior Manager Communications and Community Relations at Liberty Puerto Rico, pointed out that the restoration and recovery process continues, but most of the customers clients are already reconnected.
The company is currently focusing on retaining its customers developing new services and equipment protection plans.
Ramírez de Arellano did not specify the areas that still remain without service.
💬See 0 comments