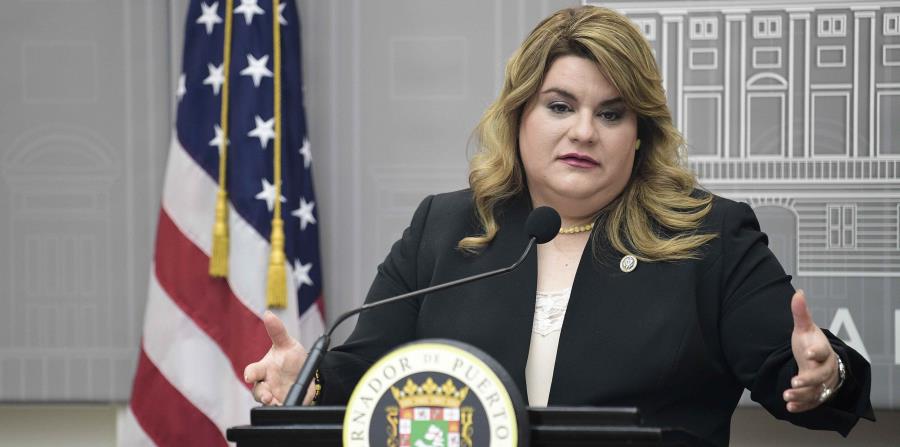 Washington - Contrary to the diaspora mobilization campaign carried out by Governor Ricardo Rosselló, Jenniffer González, Resident Commissioner in Washington, noted that she will support those US candidates committed to the proposal to convert Puerto Rico into state 51.
"I am supporting candidates who are involved in the issue of statehood as well", said Gonzalez, recalling the case of Republican congressman Ron de Santis. She backed him up as a pre-candidate for governor of Florida in Jacksonville a few days ago.
De Santis - who seems to have President Donald Trump´s support - announced in early January his candidacy for Governor. He may face Adam Putnam, Agriculture Commissioner, and Richard Corcoran, speaker of the state House of Representatives, in the August primary elections.
"It is important for me to endorse candidates who support statehood," said Commissioner Gonzalez, who makes caucuses in the House of Representatives with the Republicans and chairs the US Republican Party in Puerto Rico.
On February 3, claiming for federal assistance to Puerto Rico during a rally in New York, Governor Rosselló – who is a Democrat affiliate – said that the effort to register and mobilize Puerto Rican voters in the United States, with the objective to support politicians who help the Island and reject those who turn their backs on it, will be non-partisan and will not consider the status issue.
Immediately, Thomas Rivera Schatz, President of the Senate, said that the New Progressive Party (PNP) leadership should endorse U.S. candidates that are in solidarity with the movement in favor of the full annexation of the Island.
"In addition to soundig 'weird' and 'funny', as they would say in the United States, it is not possible to separate the equality from statehood. As long as ELA (Free Associated State) exists, there will never be equality for Puerto Ricans. I tell to my statehood colleagues, in good faith, to pay attention to whom we punish or reward with the vote of those Puerto Rican brothers who live in equality in the states. It might be that we support a senator or congressman who says that they defend and love Puerto Rico but, deep inside, does not support equality", said Rivera Schatz, in calling to punish ¨the colony and those who sponsor it".
Commissioner will submit a new bill
Meanwhile, Commissioner González said that she plans to submit her bill in favor of the island being the US state 51 at the end of February - days before the commemoration of the 101st anniversary of the act that established that those who were born in Puerto Rico are US citizens -.
González has the bill on statehood pending since last July plebiscite on statehood –which got 97 percent of the votes with a turnout of 23 percent in the middle of the opposition´s boicot-
The previous one, submitted on January 4 and which only has Democrat Darren Soto (Florida) as co-sponsor, depended on the US Department of Justice endorsing the local plebiscite and that did not happen.
Although the Oversight Board that controls Puerto Rico´s financial decisions may be in office at least until 2026, Commissioner González has predicted that her status legislation will be approved this four-year term.
On the other hand, Governor Rosselló said last August that Puerto Rico will be US 51st state in 2022.
Rosselló has also said that advocating for statehood will be in the Equality Commission hands, the group of seven lobbyists that he appointed to press for the admission of Puerto Rico as a state 51.
When he spoke in New York about his plan to mobilize Puerto Rican voters in the United States, Governor Rosselló said that "the objective is for this to go beyond party lines at local and federal levels sending the message that Puerto Ricans deserve the same treatment".
Although there is still no draft submitted in the Senate, Republican Senator Marco Rubio (Florida) has warned that there are not 60 votes in the US Senate to push forward the admission of the island and that, at this time, Puerto Rico´s government task must be focused on achieving the federal assistance required to rebuild the island.
💬See 0 comments