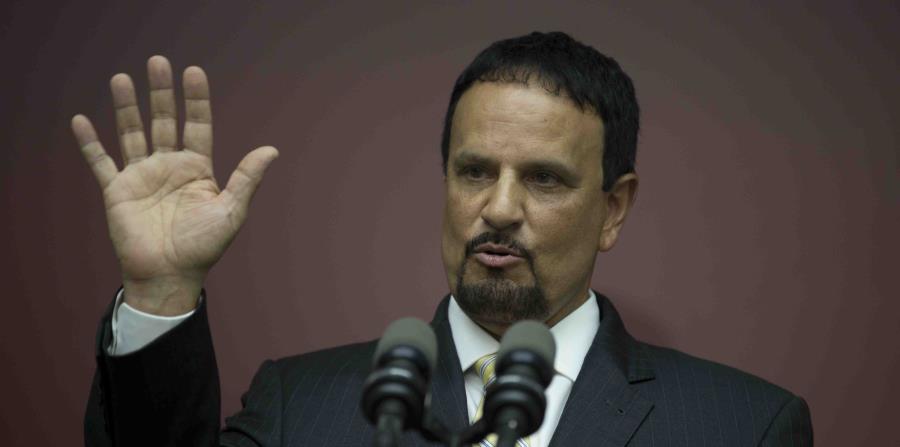 The government of Puerto Rico opposed to the Federal Court lifting the restriction that prevents the public disclosure of the seventh report on the Police Reform, rendered by Independent Monitor Arnaldo Claudio.
This is the complete version of the partial report that Claudio submitted last January with serious accusations to the Police leadership.
Claudio and the US Department of Justice informed to court -in a motion submitted to Federal Judge Gustavo Gelpi- that they agreed for the report to be published, since "there is no major reason" to keep it "restricted".
But in another motion filed on Monday, the government of Puerto Rico stated that "the Commonwealth disagrees and understands that (the report) must remain restricted
The Puerto Rican government did not explain the reasons to oppose the report publication, but Gelpí established July 10 as the deadline to justify why the document should not be released.
On June 11, Gelpi ordered the parties to recommend which motions and orders should remain restricted in the Police Reform electronic registry. The parties agreed to maintain restrictions on 17 documents and release 22.
They only disagreed with the Monitor´s seventh report, which final version was filed on June 6.
That report states that the creation of the Department of Public Safety (DPS) had a negative impact on the Police chain of command.
In an interview with El Nuevo Día in January, just a week after her dismissal as Police Commissioner, Michelle Hernandez Fraley said that the DPS law and the appointment of Pesquera weakened her leadership in the Police, and tied her hands in administrative matters, such as budget management. She also said that she was left out of several meetings with federal authorities.
Claudio's partial report also pointed out that Héctor Pesquera, secretary of the DPS, may have violated that department organic law by giving instructions to high-ranking police officers during the protests on May 1, 2017, when the Senate still had to confirm his position.
However, last February, Governor Ricardo Rosselló backed Pesquera. "I trust Secretary Pesquera and he had the authority. He is the Secretary," said Rosselló. "So Claudio is wrong," he added.
Claudio's report also found inconsistencies in the plan implemented by the Police during the
May 1, 2017 protest, according to investigator José Pujol. He is currently investigating clashes between police officers and protesters last May 1, said Claudio to court on May 4.
💬See 0 comments