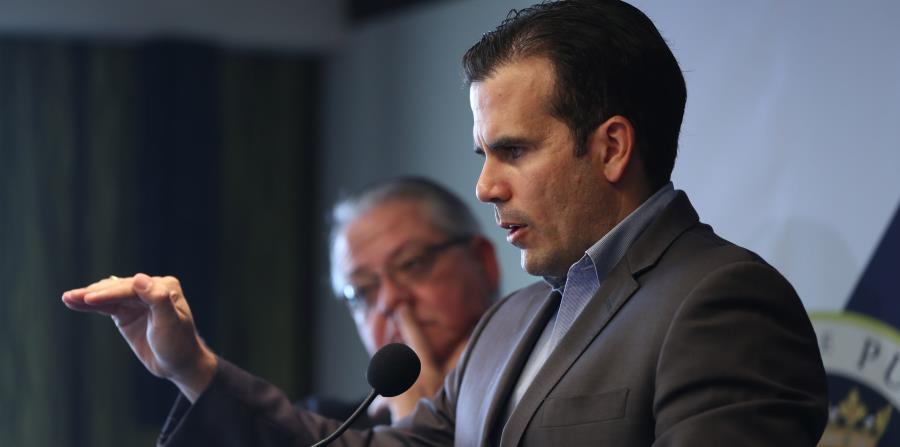 Orlando, Florida - Last Friday, Ana Lydia Pagán, a 64-year-old woman native of Vega Baja, received a call from La Fortaleza inviting her to a meeting in Orlando, where they would talk about the housing options available to her by the end of the month, when the Transitional Shelter Assistance (TSA) program of the Federal Emergency Management Agency (FEMA) concludes.
She wants to stay in Florida, just like 89 percent of the Puerto Ricans who sought refuge in this state after Hurricane Maria.
Governor Ricardo Rosselló Nevares, FEMA and the Puerto Rico Department of Housing led the informational meeting held yesterday, which was aimed at those who wish to return to the island once the federal program that has allowed them to live in temporary accommodation –specifically in small hotels- is finally completed.
"I have nothing to look for in Puerto Rico! I'm going to stay, because here I have better health services for my diseases. Besides, my daughter is a nurse, and she is about to take the exam to start working," said the woman, who arrived in Central Florida in December after her house in Vega Baja was destroyed by the powerful hurricane, and got tired of the lack of power and drinking water.
Since then, she has been living in a room at the Knight Inn motel in Kissimmee, and is no longer concerned about June 30, when the temporary assistance ends.
"We are already looking for an apartment because I am going to stay here," insisted Pagán, sitting in the first seats of the Calvary City Christian Church, where the meeting took place.
Until yesterday, 656 Puerto Ricans were staying at hotels throughout the state of Florida, Rosselló Nevares said. This figure does not include spouses or dependents in those cases in which it applies.
89 percent of those citizens have expressed interest in remaining in Florida, said Justo Hernández, deputy federal coordinating officer for FEMA.
For those who want to return, the federal agency offers to pay the tickets, and so far, 32 people have received that benefit and returned to the island. There were another 89 interested but they have not confirmed anything yet, he said.
Rosselló Nevares did not hide his desire to see those Puerto Ricans in Florida returning to the island, but he acknowledged that each family has its own particular needs.
For those who decide to stay, he appointed the office of the Puerto Rico Federal Affairs Administration (PRFAA), in Central Florida, to serve as a liaison entity to channel aid with local governments.
"We would like everyone to return to Puerto Rico. There is only 1 percent without power. Reconstruction funds will reach Puerto Rico, and that will help us improve housing, roads and education. But that is your own decision and we want to make sure that you have the best resources to make the wisest decision, whether it is staying or returning,"said the governor from the pulpit of the church.
Héctor Pesquera, Puerto Rico Secretary of Public Safety, Puerto Rican descent congressman Darren Soto, José Álvarez, mayor of Kissimmee, and the PRFAA director in Central Florida Ilia Torres also attended the meeting.
While the governor was talking, Shakira Ayala stood up and interrupted his message. The governor granted her the floor. "They are offering me tickets to return to the island, but what about those people who do not have their home? If the house is not habitable, what programs are being offered?" questioned the woman.
Rossello Nevares replied: "The Department of Housing is outside the church, there are also the Section 8 vouchers that -for those who qualify- offer preferential treatment for those affected by the hurricane to jump the long waiting list. There is also the Public Housing program and another series of initiatives if your home can not be restored".
Rosselló also stressed that his administration submitted the action plan to be reviewed by the Department of Housing and Urban Development (HUD) "to receive $ 1.5 billion, half of which will be for housing programs."
"But will all that be achieved in the remaining 30 days?," Ayala continued.
"There are countless alternatives. 89 percent of you have told us that you want to stay here. That reduces the claims to attend. I know these are difficult times, but we have reached a point where I can say that we are achieving normality," Rosselló Nevares said.
💬See 0 comments