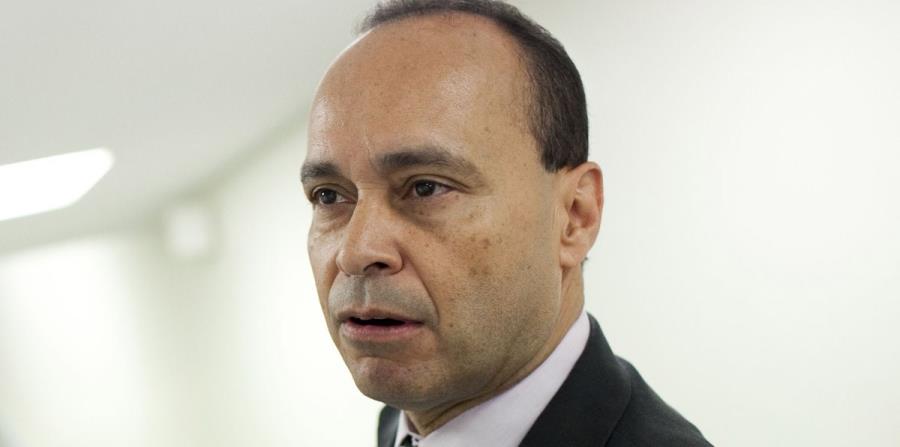 Washington - While the Government of the New Progressive Party (NPP) is fighting for statehood in Washington, Luis Gutiérrez asserted that he will devote himself to explain his Democrat colleagues in Congress the positions that members of that leadership take when it comes to equality issues, like the LGBTT community rights.
Yesterday, Gutiérrez, Democrat Congressman from Illinois, primarily mentioned the expressions of the president of the Puerto Rican Senate, Thomas Rivera Schatz, in which he referred to Ana Matosantos, member of the Fiscal Oversight Board, as "sir".
Matosantos, a Puerto Rican who was the first openly lesbian Finance Director of the government of California, has been one of the main voices in the federal board imposed by the Congress, which controls the financial decisions of Puerto Rico and has recently decreased the budget of the Puerto Rican Legislature.
"It is important for the people to know how women and the LGBTT community are treated by the highest levels of the current Puerto Rican Government and the values and policies that run deeply inside of the politics in favor of the statehood for Puerto Rico", indicated Gutiérrez in a message emitted in the floor of the federal Lower Chamber.
Last Tuesday, Gutiérrez also sent a letter to the spokesman of the Lower Chamber minority, Nancy Pelosi (California) –with a copy to all the other leaders of his Democrat caucus-, in order to make Rivera Schatz expressions known.
Gutiérrez, who submitted a project to the Lower Chamber in favor of the politic sovereignty of Puerto Rico without co-sponsor, claimed that it is evident that "in Trump's era, the admission of a Spanish-speaking Caribbean country as the 51st state will depend on the democrat votes' power, so it is important, especially for my Democrat colleagues, to really understand who this pro statehood people are and what they represent".
Rivera Schatz has pleaded that both times he addressed Matosantos as "sir" during an interview with the Notiuno station he did it in an "unnoticed" way.
Throughout his letter to the democrat leadership, Gutiérrez affirmed that senator Rivera Schatz has a "long history of hostility towards the LGBTT community".
According to Gutiérrez, the fact that the NPP leadership has not censured Rivera Schatz expressions and that the senator is one of its officials will weaken the pro statehood arguments when they use words such as "equality" and "justice".
"How do they expect to be taken seriously when speaking about 'equality', when their Legislature agenda is to take the rights away from women, the LGBTT community, students and those who express themselves and protest peacefully?", questioned the Democrat legislator.
💬See 0 comments