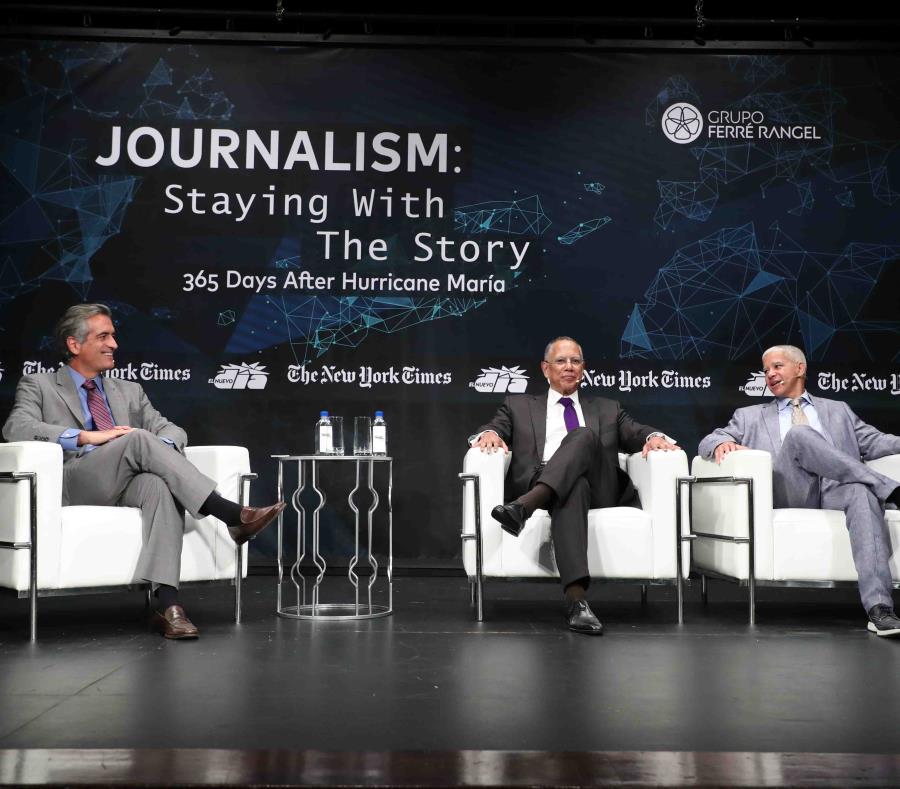 When Hurricane María was approaching Puerto Rico last year, it was clear for the editors of The New York Times that the natural disaster deserve press coverage and that journalistic exercise could not be different from the one in Texas with Hurricane Harvey or that in Florida after the onslaught of Hurricane Irma.
That objective to shed light on the worst disaster that Puerto Rico has lived in a century, required to deploy reporters and resources to cover the effects of the atmospheric phenomenon on the island, but it also required following the aftermath of Hurricane Maria at the continental level.
There, the cyclone that hit Puerto Rico on September 20, 2017 presented different nuances that vary from the relocation of thousands of Puerto Ricans seeking for refuge during the emergency or the decisions taken in the federal capital to address the disaster, to a reconfiguration of the political scene in places like Florida. This, as those who fled from precariousness, decided to settle in the mainland.
"You see this as news from Puerto Rico, but really (Hurricane María) is news from America. Katrina was not just about New Orleans or a state. There are people from New Orleans now living in other states and that after suffering Katrina, they were affected by the hurricane in Texas," said Marc Lacey, New York Times National Editor, drawing a parallel between the events that Texas experienced with Hurricane Harvey last year and the ramifications of Hurricane Maria in Puerto Rico about two weeks later.
"One thing we've learned, after one disaster on top of another, is that FEMA (Federal Emergency Management Agency) is one of those agencies that governments look at and take into consideration in times of great need and that's probably, too late," noted Dean Baquet, Executive Director of The New York Times.
But according to Baquet, after each natural disaster, whether it is Katrina in his native New Orleans, Sandy in New York and New Jersey or forest fires in California, when talking about the response to a disaster, US governments continue to ignore, the great issues regarding the protection of life and property, such as the relocation of people living in at-risk areas or climate change.
Aware that after Hurricane Maria, Puerto Rico has a long way to go to recover, Lacey and Baquet participated this Wednesday in a panel at the University of the Sacred Heart, where both journalists discussed the coverage of The New York Times last year and the issues still pending that deserve to continue on the agenda of public policy managers.
The event "Journalism: Staying with the Story 365 Days after María" was moderated by Luis Alberto Ferré Rangel, Chief Social Innovation Officer Grupo Ferré Rangel & Editorial Advisor at Grupo Ferré Rangel.
💬See 0 comments