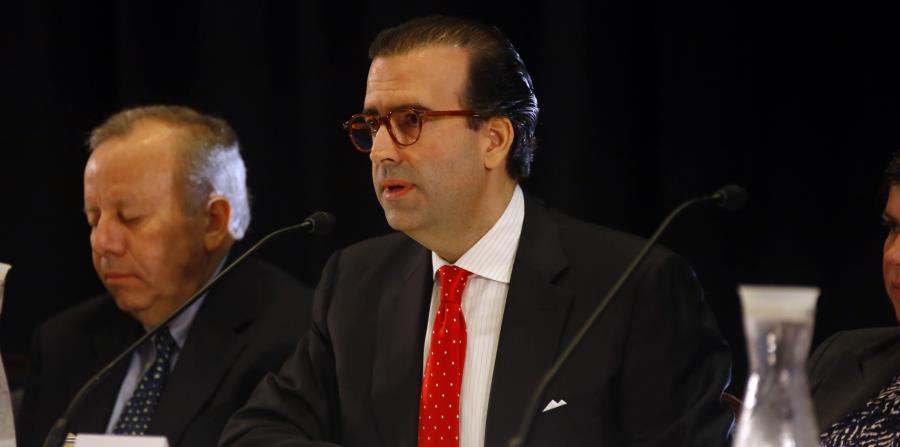 Yesterday, federal Judge Laura Taylor Swain granted a government motion to accelerate the terms of motions and responses associated with the lawsuit filed by the administration of Governor Ricardo Rosselló Nevares against the Oversight Board.
By accepting this request from the government, the process preceding the judicial decision could be completed by the end of July, explained Christian Sobrino, Governor's representative before the Board.
"The judge has a good appreciation of the right to apply in the case and understands that (the controversy) is a matter that does not depend on facts but on an interpretation of PROMESA, so it seems ready to be solved," said Sobrino.
According to the official, the Board had asked to leave the scheduling of the lawsuit for the end of the month.
The motion, filed as an adversarial procedure within the government's bankruptcy, asks Judge Swain to issue an injunction and a declaratory judgment against the Board for understanding that the federal entity allegedly intends to impose public policy decisions through the fiscal plan and the budget, when those should be "non-binding" recommendations and, therefore, the Governor does not have to comply.
"I think the judge appreciates how essential it (the claim) is for the government's operation," said Sobrino.
With the new schedule, the Board would have to respond by July 12. Responses to motions will continue until July 20. The arguments of the parties would be heard in an "omnibus" hearing scheduled for July 25 in the District Court of Puerto Rico, in Hato Rey.
When filing the complaint, the Governor argued that the Board intends to "micro-manage" the government of Puerto Rico. He reiterated it is for his administration to make public policy decisions and not for the federally appointed body that oversees the island´s finances.
The remedy requested by the government does not imply the cancellation of the fiscal plan approved by the Board in April, but to nullify the changes, since many of the proposals included in the document -such as the elimination of the Christmas bonus, reduction of public sector employees or the consolidation of agencies and the reform to pension plans-, are faculties of the government and not of the federal agency.
A good part of the controversy surrounding that document arose in the middle of the proposal to repeal the Unjust Dismissal Law (Law 80). The Board demanded this statute to be eliminated because it would improve the business climate in Puerto Rico. Legislative leaders, such as Senator Thomas Rivera Schatz, opposed to the proposal.
That senatorial opposition ended up breaking the agreement reached between Rosselló Nevares and the Board through which, in exchange for the repeal of Law 80, the Board would grant a series of increases to some budget items of the fiscal year that began this month.
💬See 0 comments