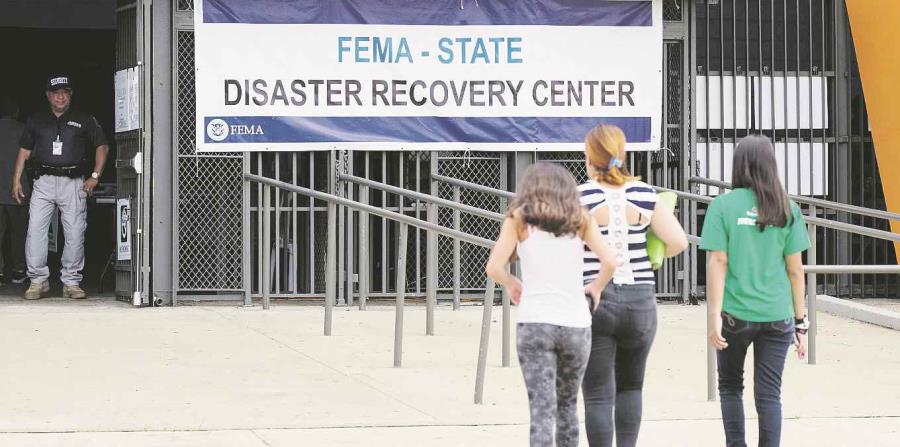 Taira Torres and Jennifer Martinez are clear examples of how the Federal Emergency Management Agency (FEMA) regalutions have prevented more Puerto Ricans from overcoming Hurricane Maria.
They both join the large group of citizens dissatisfied with the way in which the federal agency has addressed their claims for damage suffered on their properties after the storm, almost 11 months ago.
Martinez arrived at the Juan Ramón Loubriel stadium, in Bayamón, looking for advice from a group of lawyers who started yesterday giving in that city and Rincón a free orientation day to citizens who seek to appeal the decisions of FEMA, Tu Hogar Renace (Your House Reborn) program, the Small Business Administration (SBA) and, in certain cases, private insurance companies.
Martinez said she lost her home in the Las Acerolas, in Toa Alta - a rescued community - and does not have a property deed.
"I have no proof that this is my house," explained this young mother of three girls. "I have been sent to look for several letters, I got between three and four, including one from the community and none was useful ... Today (yesterday), I have to fill out another form, and I am waiting to see if they approve me now".
FEMA has denied 79 percent of the appeals filed by victims of hurricanes Irma and Maria, according to recent reports by this newspaper. Many of these appeals do not succeed due to the inability to prove ownership of the property or errors made when filling out documents.
Torres also lost her wooden house, in the Juan Sánchez neighborhood, in Bayamón. She claimed that FEMA staff filled out her service request sheet incorrectly.
"They gave me money to repair the house when the house is gone," she said, explaining that the FEMA official failed to specify in the claim that it was a case of total property loss. "They told me it was a mistake and that I had to appeal, and I'm still waiting for the appeal," the woman said.
Torres, who after the hurricane lives in a rented house, was given $ 10,000 to repair a house that does not exist. She pointed out that, only in personal property, she lost about $ 15,000, and that figure would have to be added to the estimate of the new house.
"It's really frustrating. I have four children, and one is autistic. It is very difficult," she said.
The free advisory workshops continue today in Naranjito and San Sebastián, and tomorrow they will be in Toa Baja and Mayagüez.
Legal orientations –with about 110 lawyers participating- will last until September 1. Those interested in details about the itinerary can call 787-723-3858 or send an email to [email protected]
💬See 0 comments