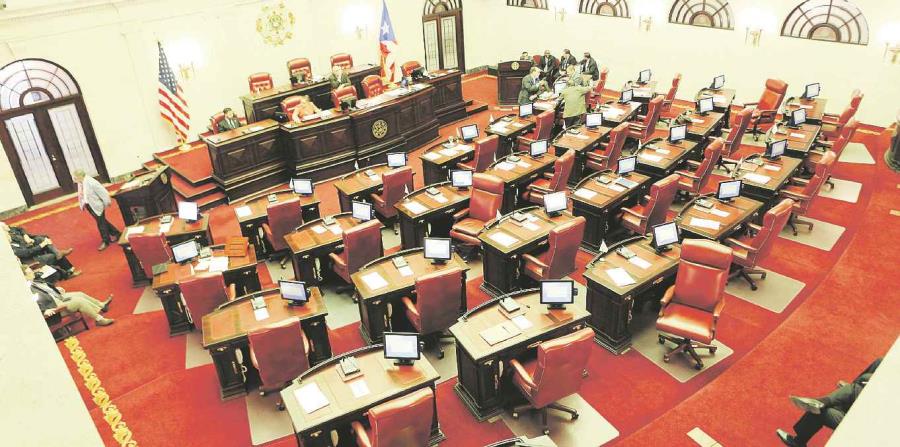 Washington - US companies DCI Group and Quinn Emanuel Urquhart & Sullivan have lobbied before the Puerto Rico Legislative Assembly in favor of government creditors without complying with the rules of the legislative assembly.
They are probably not the only ones in that situation, but they are an indicative of how American companies - related to the fiscal and public debt crisis – ignore the Legislature of Puerto Rico lobbying regulations, which according to several sources, are, in general terms, vague and lax.
Some legislators confirmed to El Nuevo Día that Ryan Grillo, partner of public relations and lobbying company DCI Group, and Daniel Salinas Serrano, of the international firm Quinn Emanuel, have visited their offices to lobby in favor of investment firms with bonds from general obligation and Puerto Rico Sales Tax Financing Corporation (Cofina), respectively.
Neither of them, nor their companies – confronted in the debt restructuring debate - are in the Puerto Rico Senate and House Lobbying Registry.
Rafael "Tatito" Hernandez, spokesman of the House Popular Democratic Party (PPD), said that Grillo "visited" him. Another one who mentions that he has lobbied in Puerto Rico in favor of general obligations creditors, without registering, has been former governor of New York George Pataki.
Meanwhile, Carmelo Rios, spokesman for New Progressive Party (PNP) Senate majority, confirmed that "once or twice", Salinas Serrano went to his office to promote matters related to Cofina's creditors.
Salinas Serrano also had meetings with the House president Carlos "Johnny" Méndez, who did not return a message asking for information on this issue.
Grillo has not answer messages from this newspaper either.
In a press release, Quinn Emanuel law firm - with global presence - said that they do not have "a specific lobbying practice" and that they interact "with government officials and their staff only when broader legal representation occurs."
"The firm has represented Cofina's bondholders as their legal advisors for more than three years, including all aspects of the debt restructuring processes under PROMESA," the firm added.
Another Quinn Emanuel partner, Susheel Kirpalani, was mentioned in 2016 for not having registered before Congress as a lobbyist for four hedge funds with Cofina bonds: Golden Tree Asset Management, Merced Capital, Tilden Park Capital Management and Whitebox Advisors.
After attending a hearing in May 2016 and admitting the representation of these companies, Kirpalani registered as a lobbyist before Congress.
Efforts
On behalf of DCI, Grillo has been consistently on the island as part of his company negotiations, which, since 2014, has maintained a campaign against the governmentof Puerto Rico and the possibilities of a comprehensive restructuring of the island's public debt.
In 2016, Grillo and the DCI political action committee contributed to the campaigns of Ricardo Rossello Nevares to the governorship and Jenniffer Gonzalez for Resident Commissioner in Washington D.C. Two years earlier, DCI hired the now PPD president, Hector Ferrer, to make a "legal memorandum," according to the former Popular representative.
DCI had also a working relationship with former Senator Roberto Prats, who like Ferrer, is a potential PPD candidate for governor.
Ferrer's contract coincided with the start of DCI´s discredit campaign, against the government of Alejandro Garcia Padilla for the controversy over a reimbursement unsuccessfully claimed by the now gone Doral Bank parent company, and the efforts of the island´s authorities to achieve legislation to restructure their debt.
And it created tensions for the Popular leader within the PPD, at a time when he recognizes that, at least, until July, he had contacts with Grillo. Sources maintain that DCI helped that party to promote its message against statehood in Washington that very month.
Lobbyists of government's creditors have been pressing in Congress on fiscal matters, at a time when budget and collection measures could determine the possibilities of the debt repayment, which is about $ 70 billion, not considering retirement systems obligations - another $ 45 billion-.
Under Puerto Rican Senate and House rules, those who lobby in the Legislature have to register in personal terms, in their company´s and the companies they represent.
The Senate administrative order of 2005, indicates that they have to register as lobbyists, their firms, lawyers, law firms, publicists, public relations agencies, advertising agencies, economists and consultants representing clients before the Legislature.
In the House, lobbying or lobbying effort is defined as "contacts and efforts for or against legislation, including activities preparation and planning, inquiries or any other background work which intention, at the time to be done, would be for the use of contacts and coordination with legislation activities".
The House administrative order, published in February 2017, states that any person who violates this order provisions may be penalized with applicable laws or regulations, and expel from that legislative body.
Mendez proposed legislation to require that lobbyists submit reports on quarterly basis, detailing activities and results. He also proposes to ban lobbying of government contractors.
But his bill has not been considered in the Senate yet.
💬See 0 comments