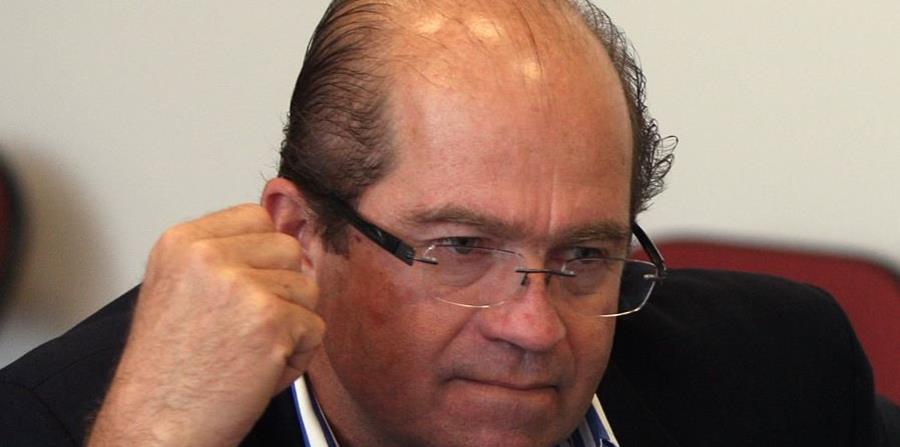 Washington - Even without a new bill that seeks to implement the results of the 2017 local plebiscite, two groups have allocated at least $ 2.4 million to lobbying efforts in Congress in favor of statehood and others related issues.
According to the US Senate record, the Puerto Rico Statehood Council and Puerto Rico Equality Forum organizations have reported lobbying activities valued at $ 1.32 million and $ 1.06 million – respectively- between January 2017 and March 2018.
Not all the money was allocated to pressure directly in favor of a new statehood bill, but the effort draws attention, among other things, because Jennifer González, Resident Commissioner in Washington, has not filed the new bill that seeks for Congress to respond to the June 11, 2017 plebiscite.
The original bill that some reports refer to, Commissioner Gonzalez's 727 -filed on January 4, 2017-, proposes the admission of Puerto Rico as US state 51, but was based on the fact that the New Progressive Party (PNP) Government would get the US Department of Justice to validate the last local consultation, which never happened.
The Puerto Rico Statehood Council group, coordinated by former Secretary of Justice José Fuentes Agostini, had the law firm Akin, Gump, Strauss, Hauer & Feld, Navigators Global and Skladany Consulting as lobbyists.
Akin Gump assures to be the one that has received and spent most money in lobbying for the Puerto Rico Statehood Council during this Congress session, with a total of $ 920,000. Skladany Consulting would have used about $ 40,000.
On behalf of the Puerto Rico Statehood Council, Navigators Global has also reported $ 400,000 in lobbying related to statehood and tax reform.
The Akin-Gump law firm -with lobbyists Jeffrey Farrow, Karen Green, Steve Ross, Sam Olswanger, Geoff Verhoff and Ryan Ellis- has stepped in to support Gonzalez's bill 727 that encourages the admission of Puerto Rico as the 51st state, as well as matters related to PROMESA and taxes.
In its most recent report, Navigators Global noted that its lobbyists César Conda, Ado Machida and Chris Cox have pushed for the "free determination" of Puerto Rico, and general issues about the tax reform, including economic opportunity zones.
Fuentes Agostini -an ally of the White House, linked to the Republicans of the Island- said that they argue before Congress that "people have spoken clearly that they want statehood." "It would be a waste of federal resources to implement all the federal aids that have been made available without directing Puerto Rico towards statehood, especially if another hurricane comes bringing the same destruction and the United States has to invest again," stated Fuentes Agostini, who campaigned for President Donald Trump.
Meanwhile, lobbying on behalf of the Puerto Rico Equality Forum (PREF) -a group led by former Secretary of State Kenneth McClintock- has been divided between McClintock himself and the Akin Gump law firm. Over the past 15 months, McClintock reported income and expenses for $ 530,000 in efforts on behalf of PREF, the same amount reported by the Akin Gump.
McClintock, who until recently was an advisor to the President of the Senate, Thomas Rivera Schatz, returned a few weeks ago to work for the Politank lobbying company.
In his most recent report on PREF, McClintock said that he lobbied during the first three months of 2018 on issues related to "equality," "Puerto Rico's self-determination" and Medicaid.
Akin Gump's most recent report argues that it also promoted the same issues during the first quarter of 2018, through lobbyists Jeffrey Farrow, Karen Green and Steve Ross.
Although they have not had a bill that can be pushed forward, McClintock said that in Congress meetings he defends that it is time to consult the residents of Puerto Rico about an admission proposal. "I make it clear that they cannot use the standard response that, when Puerto Rico speaks up, they will support what they ask for," said McClintock, arguing that the two last status plebiscites reflect that the proposal to turn Puerto Rico into the State 51 of the US has the support of the Island.
💬See 0 comments