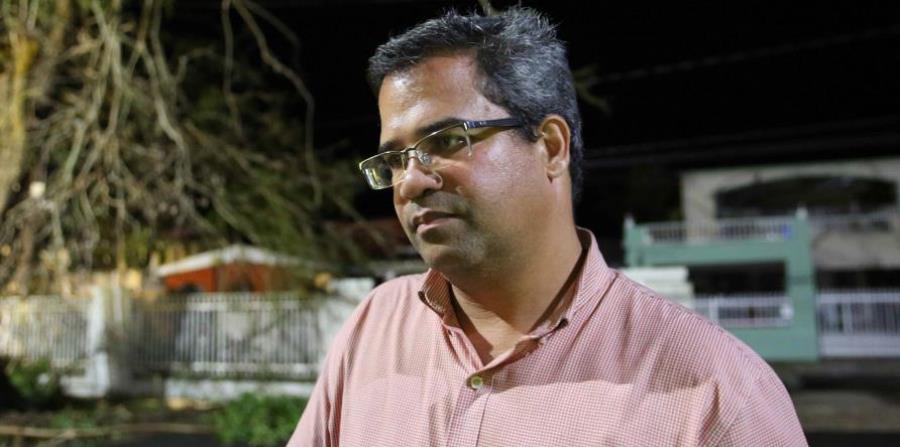 Yesterday, four mayors of the northern area of the island asked the acting executive director of the Electric Power Authority (PREPA), Justo González, to increase the number of brigades in their municipalities to bring power to the areas that remain in the dark.
González met with the mayors of Dorado, Toa Alta, Vega Alta and Vega Baja after an argument that, this week, several mayors had in a PREPA office.
"We raised our concerns and requests," said the mayor of Toa Alta, Clemente "Chito" Agosto, in an interview with El Nuevo Día.
After the meeting with the mayors, González assured, in written statements, that he will keep the dialogue open.
"We are committed to continue effective communication and collaboration with the mayors to keep listening to their complaints," said Gonzalez.
Agosto, however, reiterated that González's commitment includes increasing the flow of brigades as they leave other municipalities. Without this increase in brigades, he said, it will not be possible to comply with the work plan and return the service to the population still affected, especially bedridden and elderly people.
Mayors will have weekly meetings with PREPA staff in order to discuss work plans and raise their concerns.
They request a representative for Gonzalez with power to make decisions.
"They said they will try to modify things so that the distribution of brigades is more equitable," said the mayor of Dorado, Carlos Lopez, who acknowledged Gonzalez's apology for the incident.
The mayor of Vega Baja, Marcos Cruz, who was represented by the acting mayor, Eduardo Marrero, indicated that they are concerned about the so-called "pockets" that still lack power.
Meanwhile, the mayor of Vega Alta, Oscar Santiago, explained that Gonzalez told them that the one who assigns the brigades they send to each municipality is a committee of the US Corps of Engineers where he will take these claims.
💬See 0 comments