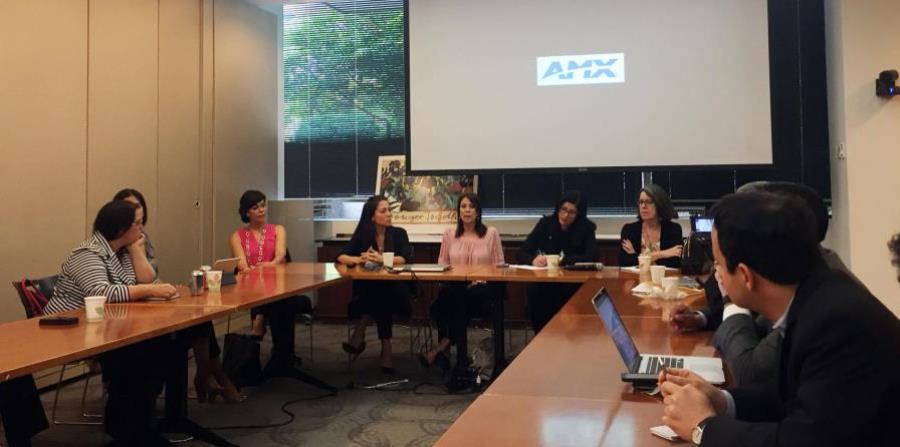 Washington - Last night, the new coalition created by six sovereignty and independence female politicians had their first meeting with the diaspora.
Before meeting with Congress Democrats today, five of the six members of the Junte de Mujeres 2018 (Women's Meeting 2018) had a conversation with Puerto Ricans from the Washington DC area at the headquarters of the Service Employees International Union (SEIU).
During the meeting, they said that they are visiting the federal capital - after appearing on Monday before the UN Decolonization Committee - to emphasize the message that instead of demanding "equality" as US citizens, they are demanding "as people, a self-determination process".
"We are Puerto Rican women and that is what we want to continue being," said María de Lourdes Guzmán, president of the Movimiento Soberanista Unión (Sovereign Union Movement, MUS, Spanish acronym).
In their message in favor of decolonization, against the Oversight Board that controls the island´s financial decisions and federal cabotage regulations in Puerto Rico, among other things, the group seeks to draw attention in the US about other voices in Puerto Rico, different from the pro-statehood New Progressive Party. "If we do not seize the moment, we will have another 50 years of colonialism," said Wilma Reverón, co-president of the Hostosian National Independence Movement (MINH, Spanish acronym)
Alexandra Lúgaro, former independent candidate for governor, said that at a time when the PROMESA law has plunged Puerto Rico into more colonialism "will require political maturity", to fight frustration and to encourage the hope of the youth.
"The landscape looks different from the edge of the cliff," said María de Lourdes Santiago, vice-president of the Puerto Rican Independence Party.
Mariana Nogales, of the Working People's Party (PPT), said that they are beginning to integrate the diaspora into their work, as they are part of the Puerto Rican people and have their political clout in the United States.
Carmen Yulín Cruz, mayor of San Juan, could not travel for the meeting.
💬See 0 comments