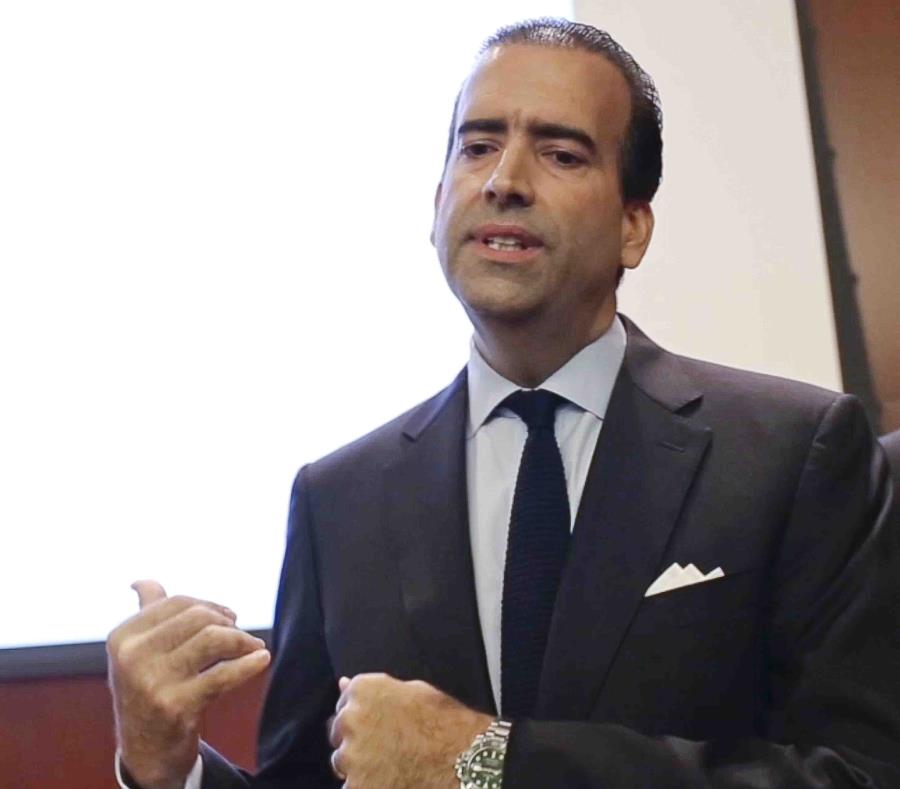 NEW YORK – Those who know him say that, when PROMESA was approved, he did not in his wildest dreams picture himself at the forefront of the Oversight Board that would make the final decisions on Puerto Rico's public finances.
José Carrión III, however, has a passion for political issues. He has been an important fundraiser and donor for US Republicans and the main leadership of the Island's New Progressive Party (NPP).
Carrión, who is 47 years old, is married and has a daughter, and is the son of Pepe Carrión, one of the founders of Banco Popular of Puerto Rico.
He is the president and principal partner of HUB International, an insurance firm acquired by his previous firm, Carrión, Laffitte & Casellas.
Born and raised in San Juan, he is described as a conservative person. His experience in the government is focused precisely on his participation as member and president of a series of directive boards. Under the government of Luis Fortuño, who recommended him to Speaker Paul Ryan, he was chairman of the State Insurance Fund Corporation's Board of Directors and a board member at the Automobile Accident Compensation Administration (ACAA, by its Spanish acronym).
He received his Bachelor's Degree from the University of Pennsylvania and his Master's from St. John's University.
Because of his close ties to Republicans and the fact that he is the brother-in-law of Resident Commissioner Pierluisi, his appointment has caused controversy among experts on the fiscal crisis, as well as within the Popular Democratic Party (PDP).
However, his appointment as chair of the Board may have been due to the fact that Carlos García, former president of the Government Development Bank and the Puerto Rican Republican with most government experience, has drawn the most criticism for issuing $10 billion in bonds under Fortuño's government, between 2009 and 2011.
"It was a bipartisan nomination process. García and I were nominated by Speaker Paul Ryan. We later went through an extensive review of our history by the White House and the Treasury," stated Carrión, while urging his critics to verify the federal Executive's requirements.
In the last decade, Carrión has donated at least $80,000 to US political candidates and political action committees. This includes $20,000 given last March to Jeb Bush's PAC, Right to Rise.
As a fundraiser, he has been linked to Senator Marco Rubio (Florida) and Congresswoman Elise Stefanik (New York,) among others. An article written by the pro-transparency organization OpenSecrets.org reports that on July 2015, a month after Governor Alejandro García Padilla declared the debt as unpayable, Carrión stated that the main issue for the Island was statehood, not the public debt.
Melissa Mark Viverito, Speaker of the New York City Council, considered yesterday's appointment of Carrión as an "embarrassment." Nevertheless, for Governor García Padilla it is a source of satisfaction "that it was a Puerto Rican with knowledge of the economic situation in the Island since 2006 who was appointed."
His brother-in-law unsuccessfully aspired for the gubernatorial candidacy. It's now Carrión's turn to lead the authority that is placing the government under its administration and will operate above the resident of Fortaleza.
💬See 0 comments