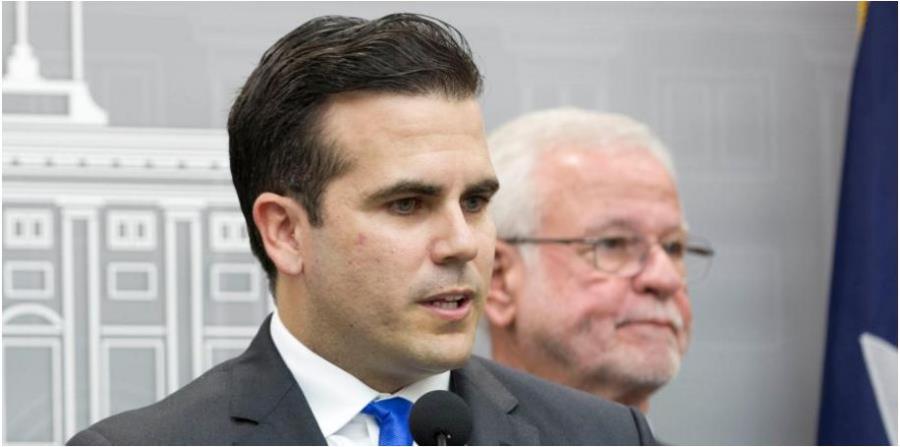 The instruction issued by the Oversight Board (OB) to revise the rates of the Puerto Rico Electric Power Authority (PREPA) and the Aqueduct and Sewage Authority (AAA, by its Spanish acronym) comes with the support of the new law on the execution of the fiscal plan, which places the adjustments of the cost for these services in the hands of the Executive.
By putting his signature to House Bill 938 yesterday, governor Ricardo Rosselló Nevares created a committee made up of the directors of the Fiscal Agency and Financial Advisory Authority (FAFAA), the Department of the Treasury (DH, by its Spanish acronym), and the Office of Management and Budget (OMB), whose task will be to review the revenues of public corporations and other Government entities, and increase or reduce any rates in hopes of meeting the metrics of the Fiscal Plan for Puerto Rico.
The new regulation casts doubts over the operation of the Energy Commission, created during the last administration as an independent entity to regulate the electricity industry, and which powers include the revision the PREPA rates.
"This law will supersede any other law that establishes any charge, fee, rate, tariff, premium or any other similar revenue, and the committee is authorized to revise, increase or reduce the amount even if the same is established by law," reads the text of the "Law on Compliance with the Fiscal Plan" the Governor signed yesterday.
"The committee will have the power to review, increase or reduce these revenues without it being subject to the provisions of any law, regulation or administrative order that establishes any particular amount for those revenues," he adds.
For senator Eduardo Bhatia, one of the authors of the so-called energy reform which led to the creation of the Energy Commission, the new statute, more than weakening the supervisory entity, "eliminates it de facto." The spokesperson for the Popular Democratic Party's (PPD, by its Spanish acronym) minority in the Senate warned that the legislation on the fiscal plan wrecks the main goal of the energy reform, which was keeping the government away from rate revision processes.
"The most important (role) of the Energy Commission is to set the rate. If you take that away, it becomes an advisory committee. That means stripping it of its power. That is why an independent committee is so important, a committee where citizens could participate, and was transparent. Now, it is a group that answers exclusively to the governor," added Bhatia.
💬See 0 comments