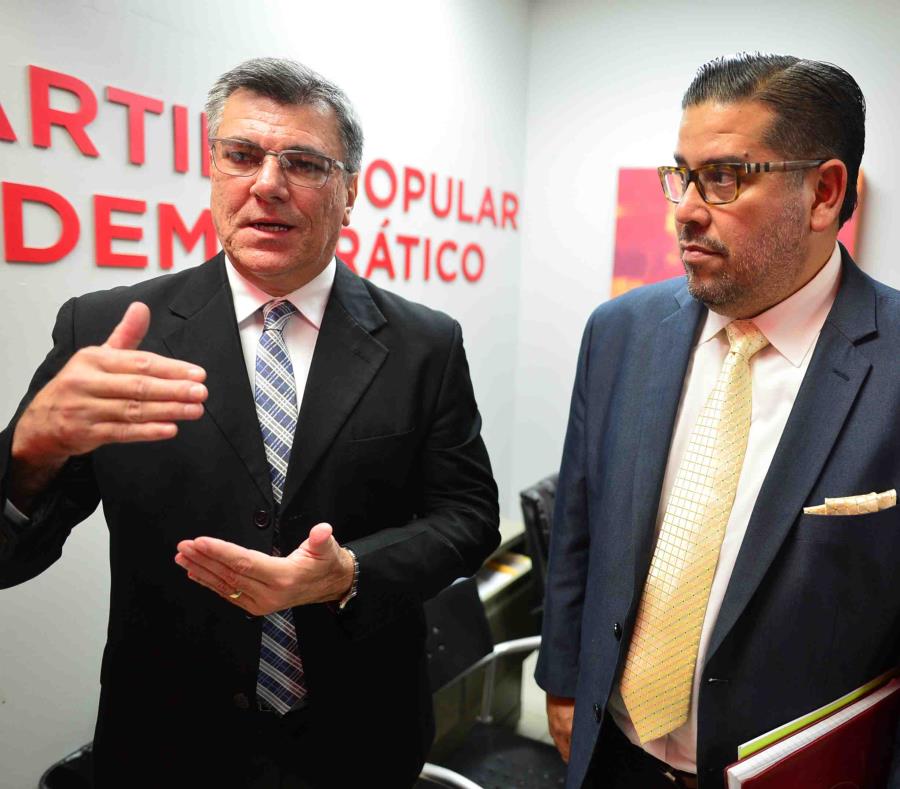 While a lawsuit against the Oversight Board filed by a group of popular representatives is still ongoing, the leadership of the Popular Democratic Party (PPD) urged yesterday the New Progressive Party to join the lawsuit.
The lawsuit before the Federal Court challenges the constitutionality of the Board, as well as the appointments of its seven members, as provided by PROMESA.
Last Friday, the Board asked the court for a stay while the Boston First Circuit Court of Appeals reaches a decision. That court is deciding on an appeal to judge Laura Taylor Swain´s ruling to maintain the legitimacy of PROMESA.
After the judge's decision, the House Popular delegation - except representative Jesús Manuel Ortiz - filed the complaint.
"For the government of Puerto Rico to be consistent and maintain the same message, the least they should do is to join this lawsuit against the appointment of these people that was unconstitutional," said PPD Secretary General Carlos Delgado Altieri, with the support of a group of representatives, headed by Rafael "Tatito" Hernández.
Immediately after, the legislative leaders, in separate written statements, rejected the Popular representatives arguments.
"We already filed a lawsuit against them (the Board). Did you forget? ", questioned Senate President Thomas Rivera Schatz, recalling the appeal filed by the House and Governor Ricardo Rosselló Nevares.
Meanwhile, House president, Carlos "Johnny" Méndez, described as "frivolous and extremely shameful" the position of the Popular Party leaders.
💬See 0 comments