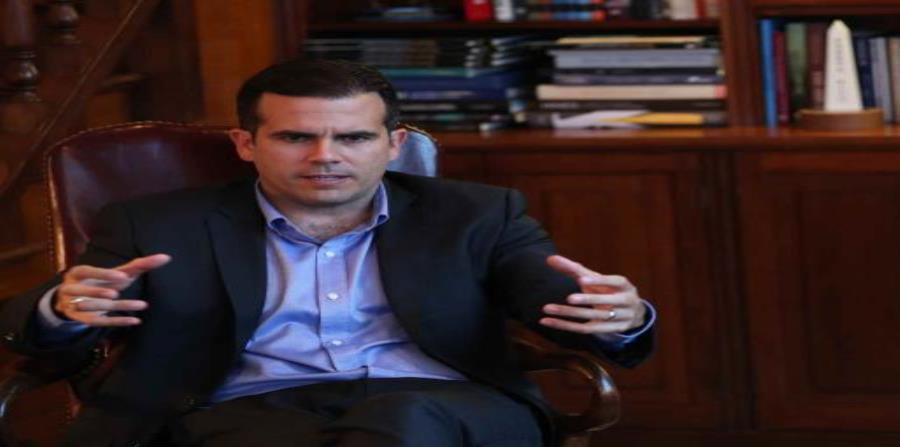 Yesterday, Governor Ricardo Rosselló Nevares and the executive director of the Electric Power Authority (PREPA), José Ortiz said that PREPA costumers will see a reduction between 3.5 and 3.9 cents per kilowatt hour (kWh) in their next bill due to new efficiencies in power generation processes.
"An average household could experience a reduction of up to $ 30 in their bill," Ortiz said in an exclusive interview with El Nuevo Día.
This reduction will not only affect residential customers, but also businesses and industries. "The decrease for commercial customers will be closer to 3.5 c/kWh and for residential ones, closer to 3.9 c/kWh," explained Ortiz. "There are industries that, in a month, will save hundreds of thousands of dollars," he anticipated about the bills that customers will begin to receive today.
In the case of residential customers - for whom the cost of the kWh is around 22 cents - Ortiz detailed the example of a household that consumes 800 kilowatts, and currently pays $ 87.40 in the fuel purchase category and $ 42.84 in energy purchase, which adds up to $ 127.54.
On the next bill, that same household would pay $ 64.29 for fuel purchase and $ 34.63 for energy purchase, which adds up to $ 98.92 and translates into a savings of $ 28.62 for the customer.
According to Ortiz, the reduction was achieved thanks to efficiencies. "The (power plant) Central Costa Sur (in Guayanilla), which uses natural gas, well, we are maximizing it with improvements to the system so that more natural gas can reach the two units there. Also, in terms of operation, we are avoiding the operation of plants with low capacity, which is very expensive," said PREPA's executive director.
He added that he expects the reduction in the cost of kWh will continue in the coming months, unless there is a drastic change in the cost of fuel.
By press time, US oil price rose 1.6 percent to settle at $ 76.41 per barrel in New York, according to the Associated Press news agency.
Without consulting the Board
Both Rosselló Nevares and Ortiz agreed that it was not necessary to consult the Oversight Board to reduce the rates, since what they did was to translate the reduction in operating costs to the customers' bill. PREPA is currently under PROMESA Title III. Title III requires the active participation of the Federal Court in a process similar to that of bankruptcy.
On the other hand, they announced that they have already started the process of requesting proposals for the transition to natural gas in plants 5 and 6 of the San Juan unit, for which there were nine proposals from Alliance LLC, AES Puerto Rico, Arctas Capital Group, Lake Side River Methan, Naturgy, New Fortress Energy, Puma Energy Caribe, Sea Once Caribbean and Tropigas.
Tropigas is the only local company. Meanwhile, AES Puerto Rico, which operates a plant in Guayama that uses coal, is part of a multinational with headquarters in the state of Virginia.
"That project is estimated to have an impact of one cent per kilowatt hour of additional reduction to what has already been produced with the efficiencies," he said.
According to Ortiz, during the first two weeks of November, there must be a decision regarding which company will be awarded the contract.
"We want to have this project operating by the summer 2019," said the official.
The company selected will have to supply all the natural gas for plants 5 and 6 of the San Juan unit.
"The cost (of the contract) includes an investment of about $ 30 million in the pipeline that goes from the ship to the plant and improvements within the plant to receive this supply. That's part of the project, which will save us more than $ 100 million a year," added Ortiz.
He estimated that it will be a five-year contract.
He also said that those projected savings of about $ 100 million per year will be achieved because, "right now, these plants use diesel, which costs approximately $ 19 per million Btu (British thermal unit)".
"The same unit is between $ 8 and $ 10 for natural gas, which is basically half of that," said Ortiz.
"There are some benefits that are not expressed in this savings, which is that the units will require much less maintenance because natural gas is cleaner. Diesel involves much more maintenance, stopping the units more times. Operating costs are going to be much lower," said Ortiz.
💬See 0 comments