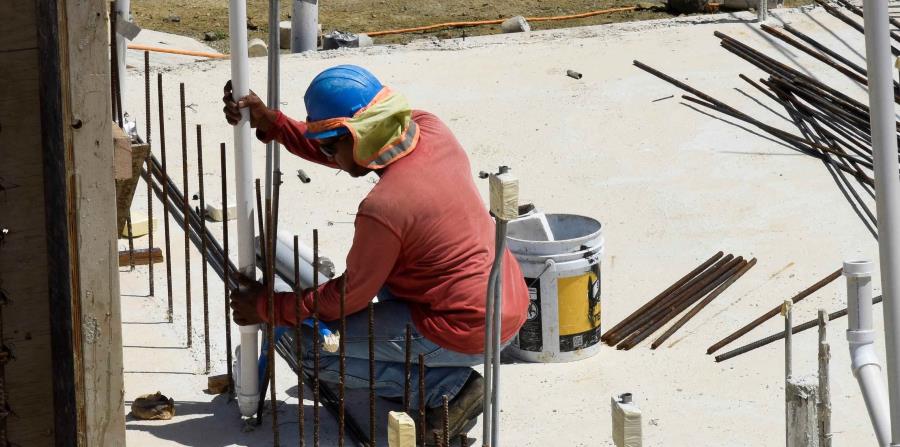 The first $ 1.5 billion allocated by the US Congress for the recovery of Puerto Rico -after hurricanes Irma and María- will be invested by the Government mainly in a comprehensive housing program. This will help to rebuild houses, build new homes, relocate entire communities and even update mortgage payments of those in arrears due to the storms.
The first Puerto Rico Disaster Recovery Program suggests an investment of $ 1,063 billion specifically to address housing problems. Even so, it is a relatively small portion when compared to the estimated $ 24,868 billion in home losses as a result of the hurricanes.
According to Fernando Gil Enseñat, Puerto Rico Housing Secretary, it is expected that the funds flow will increase when the US Government finally channels another allocation approved by the US Congress for Puerto Rico, with a total of $ 18.5 billion in Community Development Block Grants - Disaster Recovery (CDBG-DR).
"We get started with the $ 1.5 billion," Gil Enseñat told El Nuevo Día.
Housing as a priority
From the initial funds, Housing will allocate 54 percent for a program to rebuild or repair homes and relocate entire communities, so that they are not in areas vulnerable to natural disaster damage.
Hurricanes damaged an estimated 300,000 homes, out of which about 60,000 were total losses, said the official.
These repairs or reconstructions would go along with a consulting or damage assessment service to determine the improvements needed, not only to make the house habitable, but also to comply with current building codes and for them to be more resistant to cyclones, such as those that hit the Island in September 2017.
On the other hand, $ 120 million is being separated to help finance new housing at affordable prices. Gil Enseñat mentioned that they would build more than 1,000 homes.
Similarly, more than $ 12 million will be reserved to address housing needs of particularly vulnerable populations, such as homeless and victims of violence.
Another program aims to address the problems created by mortgage payments in Puerto Rico. Specifically, $ 45 million was reserved to provide a maximum aid of $ 10,000 to those homeowners who can demonstrate that, due to the economic impact of the hurricanes, are in arrears in their mortgage payments. Gil Enseñat expressed that there are currently some 60,000 mortgage arrears.
The aid will not be granted to those who were overdue before to the cyclones. The idea is to avoid mortgage foreclosures.
Just yesterday, Governor Ricardo Rosselló announced that the Federal Department of Housing and Urban Development (HUD) extended until August 16 foreclosure moratorium on properties insured by the Federal Housing Administration (FHA). .
Another housing program will be to improve power resilience of individuals and communities. They will install energy generation and storing systems from renewable sources in houses. This is a first step to establish microgrids that improve the resistance of communities to the impact of a cyclone.
Other initiatives
Gil Enseñat explained that a group of projects is aimed to improve the economy by providing funds for the promotion of tourism in Puerto Rico, the development of infrastructure in commercial areas and the cancellation of loans for recovery of businesses affected by Hurricane Maria, among other programs.
The official also said that they will allocate additional funds for community development projects, incentives for job creation, improvements to government permit systems and the development of a guide with the best practices to improve home resilience.
The initiatives that require even more funds, such as the reconstruction of bridges, roads, ports and buildings, among others, will be managed with another allocation that was already announced with $ 18.5 billion in CDBG-DR funds.
According to the Secretary of Housing, since they are large allocations of federal funds, a series of processes that ensure transparency in the use of money are being planned.
He assured that there will be no partisan considerations or "cronyism" in assistance to those affected by the hurricanes or in the bidding processes for contracts for the projects.
"If someone believes that because they were donors, they will now receive something in return, too bad ... there is no room for favoritism or cronyism here," he said.
Federal approval
The Recovery Program, which is currently at public hearings, is the road map to use the $ 1.5 billion that the US Congress allocated to the Island at the end of 2017.
Public hearings are scheduled to end on June 15 and the final version of the Program will be submitted for the evaluation of HUD. In 45 days, the US agency must have the Recovery Program approved or requested changes to the document so that it complies with all legal and regulatory provisions.
Gil Enseñat said that, to expedite the process, weekly progress reports were sent to HUD, which he expects will facilitate the document analysis. These funds do not require a state matching to be disbursed.
The same procedure will be followed with the $ 18.5 billion allocation delayed at the federal level. Gil Enseñat could not specify the reason for the delay. He only assured that they are trying to advance some of the work they have before them once HUD sends the official notice to initiate the bureaucratic process.
The Government has two years to use the funds allocated. It would be almost $ 20 billion to be spent in 24 months or lost.
Gil Enseñat said that, to avoid returning that money, they selected a modality in which the federal Government will make staggered disbursements, which extends the period of time to use the money.
💬See 0 comments