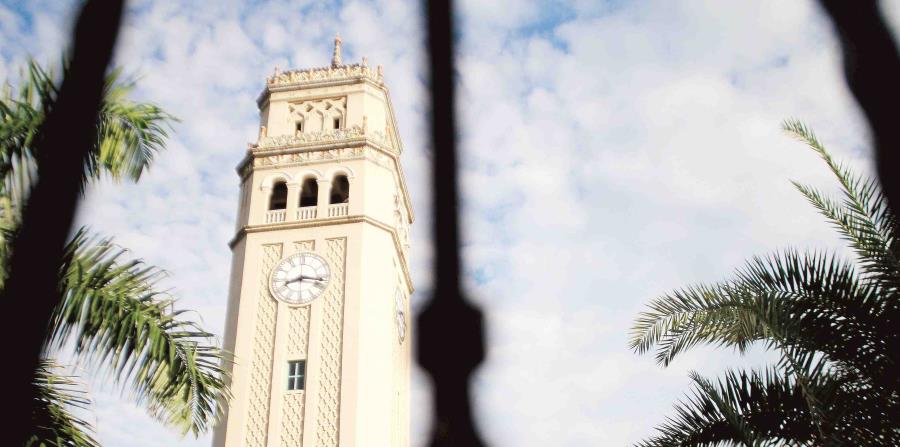 NEW YORK - While the new federal fiscal authority prepares to examine the financial situation of the University of Puerto Rico (UPR), more than 70 scholars and researchers urged gubernatorial candidates to defend the public university system's stability and autonomy.
"We believe that it is crucial to defend university autonomy, to clearly relate the UPR with our country's future, and to encourage an institutional stability that responds to a project of academic excellence for the wellbeing of all Puerto Ricans," states the declaration sent to the six gubernatorial candidates.
The document is spearheaded by a dozen Puerto Ricans that manage different colleges and universities in the United States. Among them are Mildred García, president of California State University in Fullerton; Tomás Morales, of California State University in San Bernardino; Wilfredo Nieves, president of Capital Community College in Connecticut; José Aybar, president of Richard Daley College in Chicago; Daisy Cocco de Filippis, president of Naugatuck Valley Community College in Connecticut; and Zulma Toro Ramos, interim president of Central Connecticut State University.
The letter was also signed by four college presidents of the City University of New York (CUNY) system: José Luis Cruz, of Lehman College; Félix Matos, of Queens College; Antonio Pérez, president of Borough of Manhattan Community College; and David Gómez, president of Hostos Community College.
Other endorsers include Carlos Santiago, commissioner of the Massachusetts Department of Higher Education; Elizabeth Conde Frazier, vice president of Academic Affairs of Esperanza College in Philadelphia; Noemí Custodia Lora, executive director of the Lawrence Campus of Northern Essex Community College in Massachusetts; Tony Báez, president and CEO of Council for the Spanish Speaking in Wisconsin; Ricardo Fernández, former President of Lehman College; Margarita Benítez, former dean of the UPR Cayey Campus; and Estela López, former Academic Affairs vice president of the Connecticut State Colleges & Universities.
The group requests candidates to publicly affirm "their respect and acknowledgement of the UPR as a great instrument of social justice and economic, civic and scientific progress for the entire country."
In addition, they request a citizen's commission "with representation from all sectors, in order to elaborate on the mutual commitments between the UPR and Puerto Rico, and to determine its activity spaces as free of wrongful external pressures."
Moreover, they ask for the candidates' commitment to "safeguard university autonomy in the face of a political change, with the objective of disassociating shifts in university directives and plans from the election results. Although the UPR must adjust its offer and services to the needs of Puerto Rico, the University is not a government agency and should not operate as one."
In the document, the scholars express their admiration for the accomplishments and contributions of the UPR in modernization, democratization and critical thinking in Puerto Rico.
But, they voice their concern for the "harmful pattern of more than four decades of changes in its direction and priorities, which vary according to the electoral swaying between the two main political parties in Puerto Rico."
💬See 0 comments