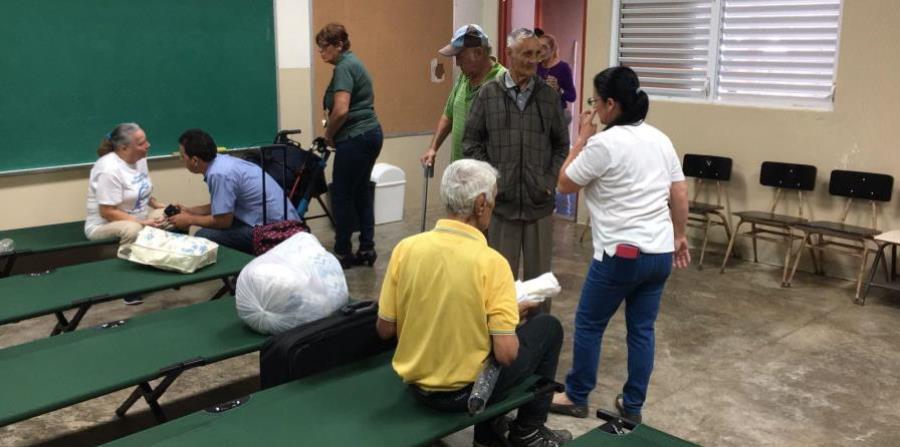 The island will have 79 shelters less to respond to emergencies by June 1, right at the beginning of the hurricane season, as public schools will close at the end of this academic year.
A Department of Housing official informed that other six centers will not be used as shelters either due to different considerations, joining the list of the schools that will close.
According to a Senate public hearing on government hurricane preparations, in total there are 85 facilities that will not be able to accommodate people during potential emergencies such as Hurricanes Irma and María.
"We had 499 shelters. That number is reduced by 79 schools and six centers that we will not be able to use. Right now, we have 414 facilities available as shelters. These must be active facilities, that is, that they are operative now. We are open to evaluate more facilities, "explained Julio Menéndez, interagency emergency coordinator for the Department of Housing.
Although this reduction implies that they lost almost two out of every 10 shelters, the official said that they are enough to address a major emergency, such as those experienced in September 2017 with the hurricanes.
"We understand that with 414 facilities we can respond ... (Last year) not all shelters were activated," Menéndez said in answering questions from Senator Henry Neumann, president of the Senate Security Committee. Neumann and Popular Senator Miguel Pereira were the only legislators present at the hearing.
Menéndez also said that they are evaluating the possibility of purchasing more cots, and that they are planning to reorganize those distributed in different warehouses throughout Puerto Rico.
Currently, the Department of Housing has some 38,000 cots distributed between municipalities and warehouses that belong to the agency. This figure does not include the cots used during the emergency caused by the cyclones. Menendez explained that this equipment, when used, is destroyed or confiscated for hygiene reasons. The agency also allows refugees to take their cots home.
Before the appearance of the Department of Housing, the president of the Puerto Rico Telecommunications Regulatory Board (JRT, Spanish acronym), Sandra Torres warned that currently 10 percent of the island´s telecommunications infrastructure works with electricity generators, due to the delays in reconnecting the transmission and distribution network of the Electric Power Authority (PREPA).
The official said that this situation "creates a constant danger for the reliability of services."
Torres said that, to improve the resistance of the telecommunications system during future hurricanes, they are working to put a higher proportion of the fiber optic system underground and to install posts more resistant to these atmospheric events.
In addition, they want to have a greater number of satellite phones available to facilitate communication between different government Rapid Response agencies during emergencies. The collapse of the communications system after Hurricane Maria was one of the recurring themes during the Senate hearing.
💬See 0 comments