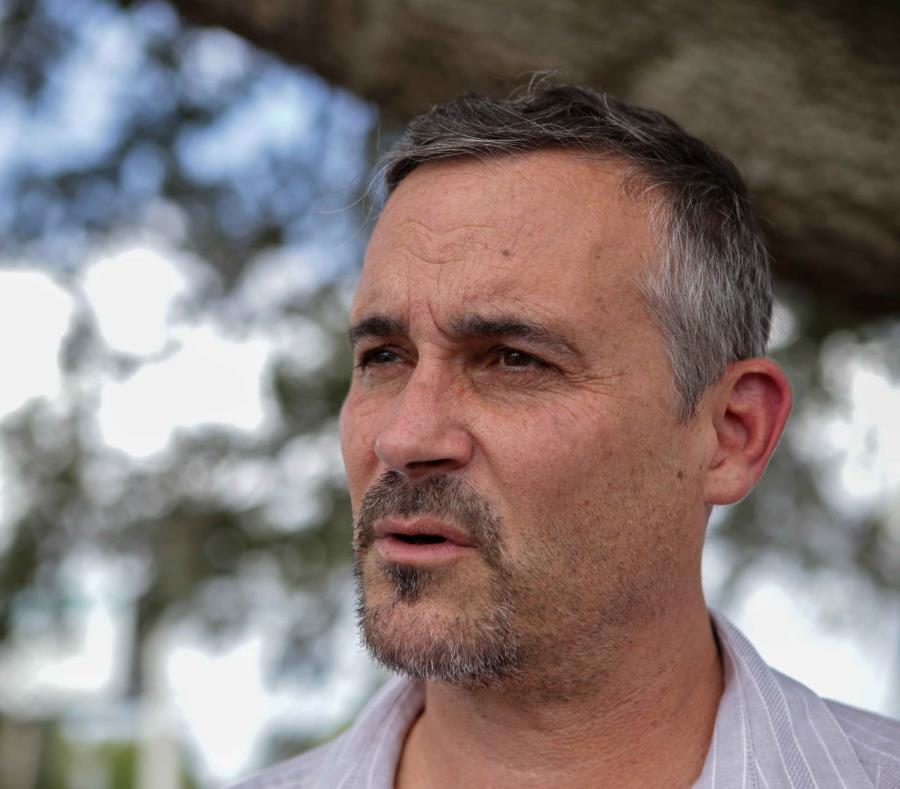 Orlando - Kissimmee - Today is the last day to register to vote in Florida and, with it, an intense effort for thousands of Puerto Ricans living in the sunshine state to register to vote also concludes. This effort was based on the theory that the Puerto Rican vote may tip the political balance in Florida.
Yesterday, unofficial figures placed at 77,000 the number of Puerto Ricans registered to vote.
The idea about the power of the Puerto Rican vote is based on two elements. The first one is that there are 1,2 million Puerto Ricans in Florida, surpassing Cubans and constituing a powerful demographic force.
The second is that elections in Florida are likely to be decided by small margins and, if Puerto Rican voters participate, they can easily impact the results.
The 2014 election is an example of how closed election results were in Florida, when Republican Governor Rick Scott beat Democrat Charlie Crist by 1 percent. Scott got 2,865,343 votes and Crist, 2,801,198, according to the Florida Supervisor of Elections.
The case of Puerto Rican congressman Darren Soto who won 2016 primary elections by only 2,229 votes joins this element.
In a previous special election, in 2007, Soto beat Republican and Puerto Rican Tony Suárez by 285 votes.
"In no other state, neither New York nor Chicago (Illinois), the Puerto Rican vote has the impact it could have in Florida, where elections are sometimes decided by 1,000 votes. With that narrow margin, Puerto Ricans can make a difference," said Marcos Vilar, President and Executive Director of Alianza for Progress.
The entity brings together Puerto Rican and Hispanic community organizations in Florida and seeks to enact changes through voting in this state.
The Office of the Supervisor of Elections is the body that collects information and statistics about electoral processes in this state.
However, it does not process data that allows to know what country they are from, and some voters do not complete the box asking for their country of origin, said Gary Berríos, Republican party State Director for Puerto Rican Affairs.
Significant amount
However, Vilar announced that, since the summer, about 77,000 Puerto Ricans have registered as voters.
Those figures come from those registered by organizations under the umbrella of the Alianza for Progress.
In turn, they act in two groups: under an effort that seeks to approach voters face to face, called "Respect my people in Action", through the organizations Boricua Vota, Organize Puerto Rico, Faith in Florida and Mi Familia Vota (My Family Votes).
Organizations such as the Hispanic Federation, Mission Boricua and Vamos por Puerto Rico are involved in publicity and electoral education efforts, explained Vilar.
"This figure is very significant because they are numbers that are onlyseen for a presidential election and not for midterm elections, such as those coming. In presidential elections, you can register between 50,000 and 80,000 people and, this time, we are close to 77,000," he said.
In four weeks
Mid-term elections will be on November 6. In these elections, officials such as governors, mayors, state legislators, Congress members, sheriffs, judges, members of school boards are elected. That is, officials related to citizens daily life and people even vote on constitutional amendments.
Since they are not presidential elections, midterm elections tend to have low voter turnout. However, signs point out that this time they can reach a high turnout. Last August 28 primary elections had an unprecedented participation that became evident in the number of votes Congressman Soto obtained.
In those primary elections, the Puerto Rican congressman almost tripled the votes thanks to the increase in the electoral mobilization which was 149 percent in counties where Puerto Ricans live, said Betsy Franceschini, director of the Hispanic Federation.
Puerto Ricans are concentrated in Osceola and Orange counties. They have also spread through Seminole, Lake and Polk Counties, she said.
13,013,617 people voted for those primary elections, 2,131,808 were identified as Hispanic, according to the Florida Office of the Supervisor of Elections.
However, it is striking that official data of that entity indicates that the number of new voters registered throughout Florida, by August 31, 2018, was lower than that registered last year: 442,047 this year while they were 448,209 in 2017
But Franceschini said that those numbers are not updated and do not picture the increase of new voters in recent months. As an example, she said that these days they gave that office a record of 25,000 new voters. "They had only recorded 8,000 in the system," she said.
"On the contrary, for these mid-term elections, I have never seen so many registrations and so much enthusiasm, and I'm telling you that I've been working (on this issue) in the United States for more than 30 years," said who was Executive Director of the Puerto Rico Federal Affairs Administration (PRFAA) in Central Florida ten years ago.
On the streets
In a recent survey conducted by El Nuevo Día in the Kissimmee area, all of the interviewees, except one, were registered and ready to vote. The one who was not registered said he was not interested in voting, because he does not trust politicians.
On another tour on Friday, in the Mill Run community also in Kissimmee, where volunteers went house to house to register voters, all the people contacted were also registered to vote.
Kissimmee is one of the cities with the largest Puerto Rican population in Florida.
"We think that, for these mid-term elections, we will also see a broad participation based on the experience of primary elections," said Franceschini.
The parties
Juan Peñalosa, Florida Democratic Party executive director, attributed this increase in the participation of Hispanic voters to a greater presence of candidates of Hispanic origin in the race for different positions.
The Democratic Party has 70 field organizers in Florida exclusively devoted to contact Hispanics face to face, by phone or using mobile technology.
Peñalosa said that this is part of other initiatives that led to an increase in Hispanics turnout throughout Florida by 170 percent in the last primary elections, compared to 61 percent in 2014.
He also told El Nuevo Día that the recent endorsement that the governor of Puerto Rico, Ricardo Rosselló Nevares, gave to Senator Bill Nelson and Andrew Gillum, candidate for governor of Florida meant a strong boost to his party. "That Rosselló gave that endorsement was very impressive," he said.
Although he acknowledged that most Puerto Ricans have registered as unaffiliated voters, he said that when it comes to take the ballot paper and mark their vote, Puerto Rican are inclined towards the Democratic side.
"The number of Puerto Rican voters registered by the organizations is unprecedented. What I hope is that they go to vote on November 6," said Gary Berríos, Republican party State Director for Puerto Rican Affairs.
Berríos said that after the primary election, his party concentrates on encouraging the registered voter to vote, making emphasis among those who asked to have their ballot by mail.
In Florida and in other states, voters can request their ballot by mail in order to vote without having to go to polling stations on election day.
Last week, the ballots began to be distributed.
The Republican leader made reference to a recent survey among Puerto Ricans who arrived in Florida after Hurricane Maria, which revealed that the Republican Party has the support of citizens over 50 years old.
"And that is the group that always goes out to vote," he said, adding that in that poll Governor Scott, who is running for the Senate, was also favored.
💬See 0 comments