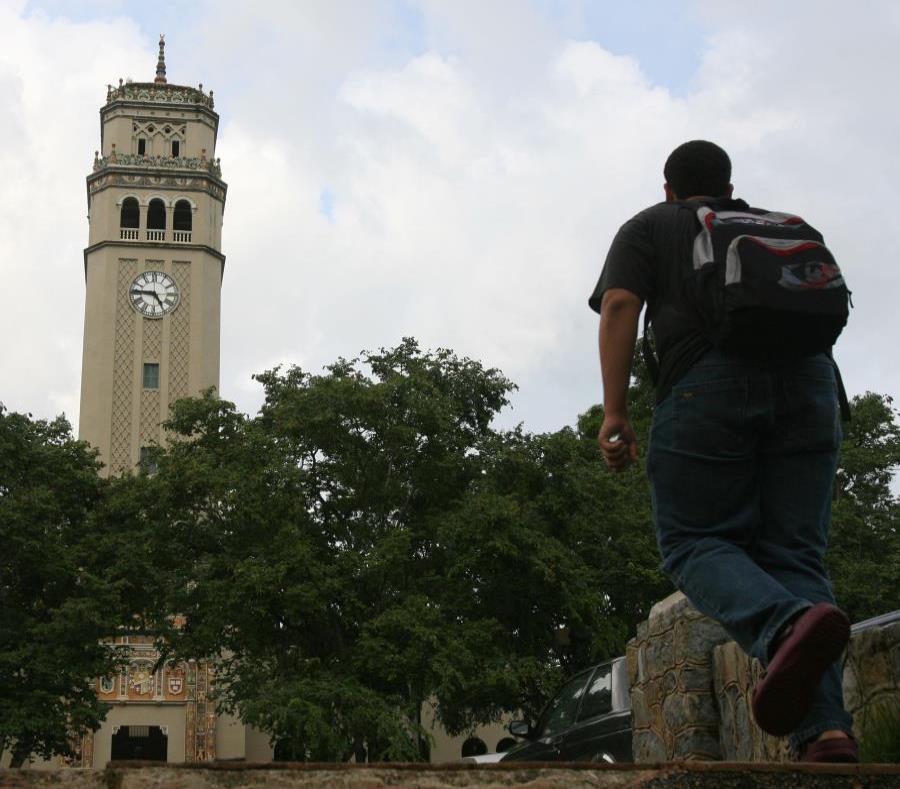 This week, the administration of the University of Puerto Rico (UPR) began the budget evaluation to determine how tuition exemptions will be granted next semester.
In a meeting with student leaders from Río Piedras campus, Jorge Haddock Acevedo, UPR president, indicated that they are planning to challenge the Oversight Board guidelines once again. According to the fiscal plan that the Board certified for the UPR, the university should eliminate all tuition exemptions except those for honor students and veterans.
"We are working on the financial analysis for next year´s exemptions, we started on Tuesday. We are looking for ways to maximize exemptions for all students," Haddock Acevedo said.
Last summer, the UPR reduced by half all tuition exemptions, such as those granted to athletes, employees or those who are part of students bands.
Despite the cuts repeatedly requested by the Board, both Haddock Acevedo and the president of the UPR Governing Board, Walter Alomar, said that tuition exemptions are included in the university budget and can be offered through the savings achieved in several areas.
However, Haddock Acevedo acknowledged that he still does not have the complete list of the exemptions granted this semester. The UPR President said he hopes to have the information next week.
The UPR Fiscal Plan also includes the consolidation of the 11 campuses in at least three hubs. Students at Río Piedras Campus questioned Haddock Acevedo about the impact that this decision will have on the UPR main campus and the UPR President said that, Río Piedras will not see major changes in the first stages of consolidation.
"It is important that we differentiate conglomerates from consolidation. Río Piedras is so big and has such a high student population that most programs will be minimally affected. The academic offer, if combined, would be in the third and final phase. We are talking about 2020, at the earliest," he said.
Although he ruled out a consolidation of courses so far , Haddock pointed out that campus may share facilities. He mentioned, for example, that courses of the Río Piedras School of Communication, whose building was destroyed by Hurricane María, could be offered in Bayamón or Carolina campuses.
The UPR has until December 15 to submit a report on the conglomerate plan to the Middle States Commission on Higher Education. Last week, this Commission decided to postpone the decision on whether or not to lift the probation they put on eight UPR campuses in 2017.
💬See 0 comments