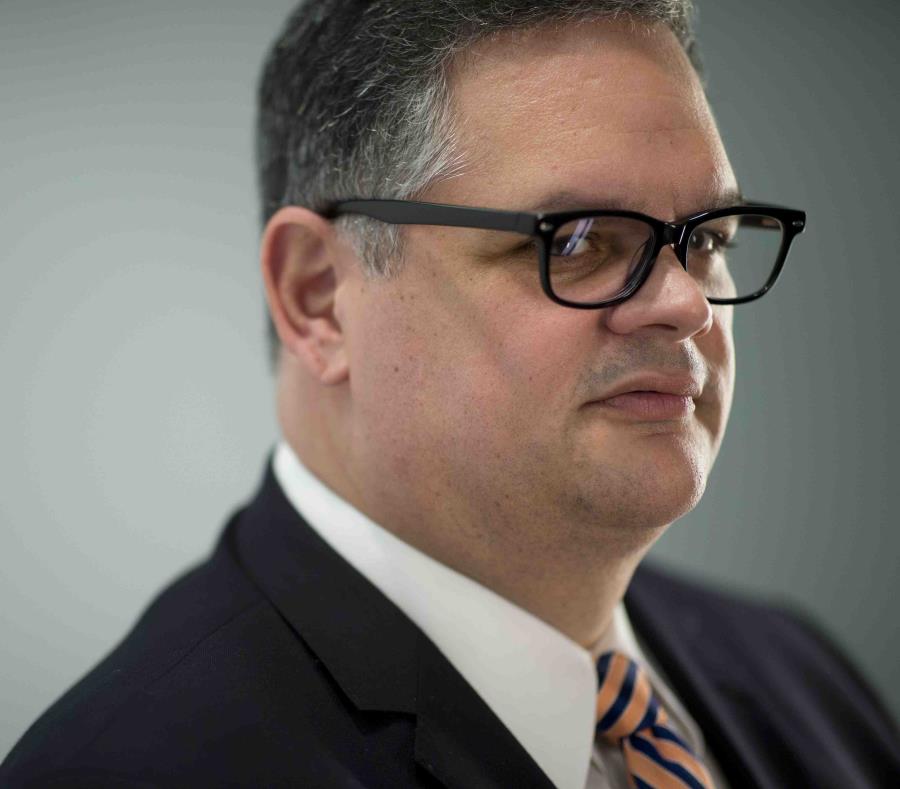 Washington - Aníbal José Torres, president-elect of the Popular Democratic Party (PPD), said that World Professionals Group (WPG) lobbyists – who were collaborating with his community – will not be part of his team.
"They will not be on my team," said Torres, referring to lobbyists Ónix Maldonado, Carlos López López and Luis Balbino Arroyo, who were colleagues of Elías Sánchez Sifonte, Governor Ricardo Rosselló Nevares former campaign director and past government representative before the Oversight Board in charge of the island´s public finances.
Both Maldonado and López López were close collaborators of the outgoing PPD´s president finance group, former representative Héctor Ferrer, who left his position in the party leadership due to health problems.
According to Ferrer, Maldonado was the one who took him and other PDP leaders to the controversial July 18 dinner in Washington with conservative groups, where at least one of the guests was summoned by the DCI Group. This public relations and lobbying firm was the one that unleashed – on behalf of hedge funds – an aggressive publicity campaign in the United States against then governor and PPD president, Alejandro García Padilla.
That guest left the meeting with the impression that DCI Group - company with which Ferrer had a contract in 2015 - paid for the dinner. Consequently, Ferrer indicated that he does not know who organized, invited and paid for the event.
Maldonado, linked to US Republicans, has been a political contributor to the PPD and the New Progressive Party (PNP). Most of his 2016 donations went to PNP candidates, including Resident Commissioner Jenniffer González, who beat Ferrer in 2016.
Meanwhile, Arroyo participated in the dinner and collaborated with the meetings held by Ferrer and other PPD representatives with members of Congress and conservative sectors.
At a time when nobody in the PPD has been able or willing to explain on the organization of that dinner, electoral Comptroller Walter Vélez told El Nuevo Día that, on Friday, he will ask "la Pava" leadership and the guests for information, because the event does not appear in the July-September party reports.
José Alfredo Hernández Mayoral, Roberto Prats – who had two contracts related to DCI Group – and Carlos Dalmau were also present in the July 18 and 19 meetings in Congress. However, Prats was not at the dinner and, like Hernández Mayoral, distanced himself from Ferrer's work relationship with Maldonado and Arroyo.
Torres, as president-elect, said he has known López López and Arroyo "for a long time and as popular". But, he said that, like Maldonado, they will not be in the work group that he will formally announce when assuming his position on December 2.
Torres also said that the PPD "must have its own personality to do handle our efforts in Washington".
Meanwhile, former Governor Aníbal Acevedo Vilá, who has called for more openness and "a thorough cleaning" in the PPD, affirmed that Torres' decision to separate those lobbyists from the PPD leadership "demonstrates a change".
"I have to applaud him and recognize that he is on the right path. I'll give him space," he said in referring to Torres, who is PPD deputy spokesman in the Senate and was his Chief of Staff.
The former governor said that when Torres announced his campaign he warned that it was "a long distance race and with possible obstacles".
Acevedo Vilá believes that the PPD should avoid entering a stage of pre-candidacy for elective positions, since the priority should be for the party to watch over those who represent them and encourage "the discussion of public policy issues".
💬See 0 comments