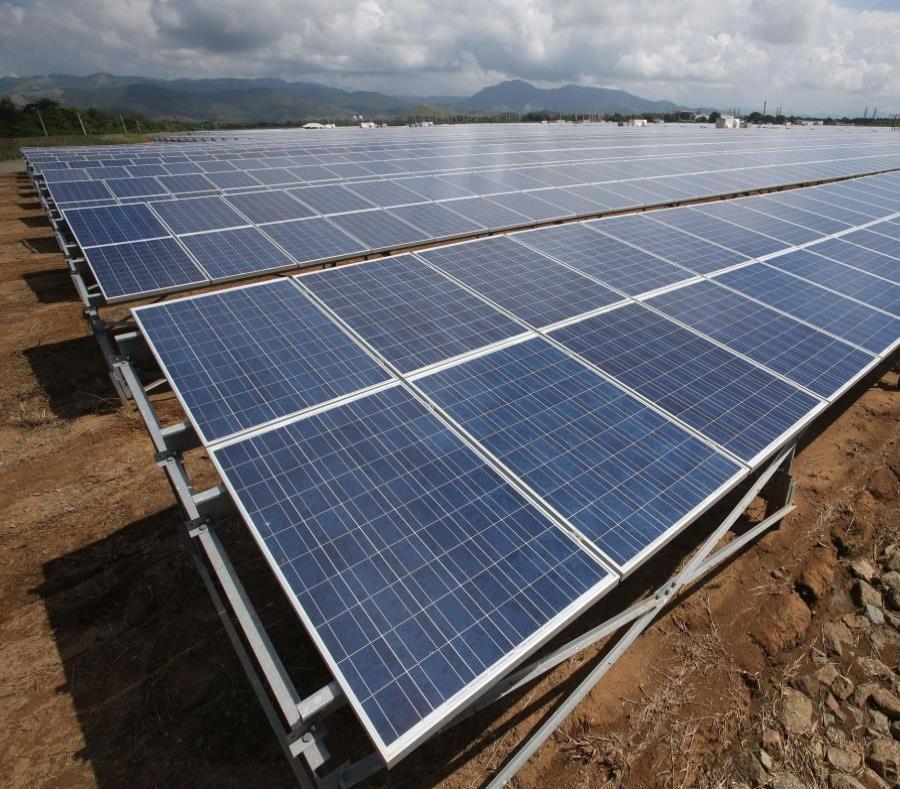 The success or failure of the Electric Power Authority (PREPA) transformation depends on the execution, next year, of a set of initiatives, which include the selection of the company that will be in charge of the daily operation of the public utility and providing the necessary equipment for renewable sources, among others.
"2019 will be the most important year in PREPA´s transformation," summarized its Executive Director, José Ortiz.
According to Ortiz, the projects to be implemented next year would result in a decrease in the energy cost, from 22.7 to 16.3 cents per kilowatt-hour. All will be ruled by the public-private partnerships model.
The first project will focus on converting the San Juan plant, in Puerto Nuevo, from oil to natural gas or an "alternative fuel". Currently, two companies, NFEnergía and Puma Energy Caribe, are bidding for the contract, which must be awarded on November 23.
The conversion of the San Juan plant must be ready and operative by March 2019, according to the request for proposals process (RFP).
"Something very important that is going to happen – in terms of generation –, is that we will provide the grid with batteries and 'picking units' (rapid-response units), that will allow to incorporate renewable energy. Renewable energy is good because it is clean, but it is unstable and variable. It is not reliable unless you have a backup system and that is what we will be doing," explained Ortiz.
On October 17, the government issued an RFP for the battery project (energy storage), after four companies were pre-selected: AES Puerto Rico, LP and Fluence Energy, PowerSecure and Tesla.
Batteries will be placed in PREPA´s "critical substations" in Humacao, Carolina and Bayamón. "But we are open to other options within the proposal process," said Ortiz. The batteries capacity will be at least 120 megawatts.
"The contract will soon be selected and batteries must be installed by 2019 first quarter. This will lay the foundations for distributed energy, that is what we are seeking for, and technically this will allow it. This not about installing solar parks for no reason, because there are really large variations in the power grid," said Ortiz.
Next month, the government will issue a RFP for rapid-response units. It is a project for 18 units, distributed in several areas of the island, with a maximum capacity of 540 megawatts (30 megawatts each).
Currently, PREPA maintains 29 "picking units" throughout the island. But, according to Ortiz, "they are old and most are useless." Those that work have an operating cost of 34 cents per kilowatt-hour. The proposal is for the new units to have a cost no higher than 17 cents per kilowatt-hour, producing energy with diesel or natural gas.
"Batteries will always be connected to a certain voltage. When renewable energy varies, then batteries fill that gap and customers won´t see the difference. If fluctuation lasts for a long time, then the 'picking units' will turn on, which are rapid-response units," he explained.
He added that the batteries and rapid-response units in the grid "will also help" to lower the costs of keeping the reserve rotating, that is, the megawatts capacity to respond to system fluctuations. Today, that reserve is achieved by turning on units on thermoelectric plants. According to Ortiz, there would be savings be up to $ 90 million per year.
Contracts renegotiation
Ortiz said that the contracts renegotiation with co-generators EcoEléctrica, in Peñuelas, and AES Puerto Rico, in Guayama will also finish during 2019 first quarter. EcoEléctrica produces energy with natural gas and AES Puerto Rico, with coal. Both have the lowest production costs of the system.
The renegotiation of both contracts takes place under PROMESA Title III, which establishes a court-supervised process.
"We are in the proposals and counterproposals process. The costs of both co-generators are the lowest, but they can go even lower because much of the capital cost has already been covered during the time they have been here," he said.
He indicated that "it´s clear" for AES Puerto Rico that, as of 2027, when their contract expires, they will not be able to burn more coal "because this is what the public policy states." The co-generator has the option to change its operation to natural gas or sell its assets to another company that works with that fuel.
"We have no problem in extending the contract (to AES Puerto Rico), as long as it is with clean fuel," he said.
During 2019 first quarter, the government will issue another RFP for the "smart meters" project, which will allow both PREPA and customers to have consumption details "live and not every 30 days".
Ortiz stated that he wants to have, at least, three suppliers to have more competition. He will be in Texas on Thursday and Friday to have more information about these systems.
He anticipated that the "smart meters" project would start with a pilot phase, possibly in PREPA district of Humacao.
"WAVE OF PROJECTS"
By the end of 2019 second quarter, PREPA will implement a maintenance project in units # 5 and # 6 of the Costa Sur plant in Guayanilla.
Ortiz said the project seeks to "maximize natural gas efficiency" in the plant, which would have "small improvements".
He added that, between the end of 2019 third quarter and beginning of the fourth quarter, "we must have the first wave of renewable energy projects installed."
That "first wave" of projects will add about 300 megawatts. However, the goal is to have 1,000 megawatts of renewable sources in five years.
How will these projects be implemented?, El Nuevo Día asked Ortiz who answered that, "to promote microgrids," PREPA "will help companies with capital cost financing", which includes power grid interconnection and backup batteries. PREPA would provide financing with federal funds, specifically with Community Development Block Grant Disaster Recovery Program (CDBG-DR) funds.
"We could pay for the renewable energy projects minimum requirements, as part of the power grid resilience after Hurricane María," he said, after estimating that, with this plan, the cost of generating these projects would be around 8 cents per kilowatt-hour.
PREPA intends to have Puerto Rico divided into eight microgrids or "micro-islands", which would have renewable energy projects, batteries and "picking units". In turn, each microgrid would have other small-scale generation systems.
Another project that would be executed, following María's scourge, is the relocation of the 230,000 volt transmission lines. Currently, those lines – the power grid´s highest voltage lines – run from north to south and from east to west on difficult access areas, which complicated their repairs after the hurricane. PREPA intends to relocate the lines on the rights of way of the island´s main highways. The 10 -year project would be funded by the Federal Agency for Emergency Management (FEMA).
Also within 10 years, PREPA foresees that, with natural gas and renewable sources generation, carbon dioxide (CO2) emissions would be reduced by 49 percent.
Ortiz said that the more successful the initiatives to lower the energy cost are, the better for PREPA to be in position to meet its obligations with bondholders.
💬See 0 comments