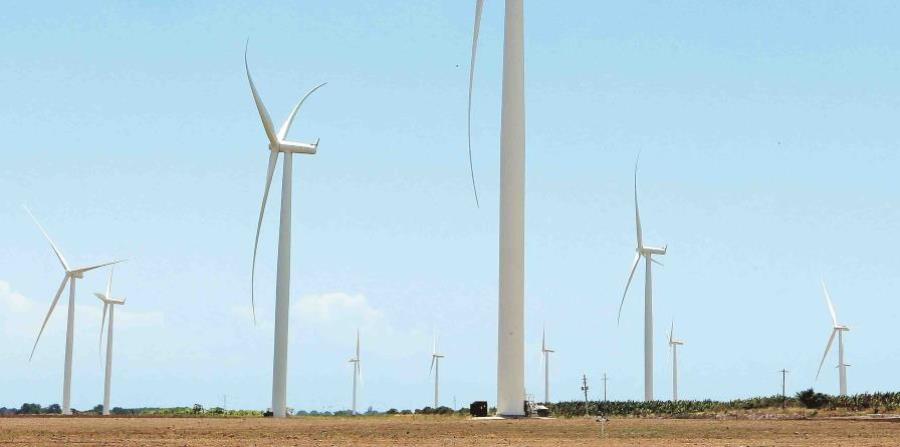 Of the five critical energy projects that -for the moment-are under the Board´s expedited evaluation process, four were part of the 63 renewable sources contracts granted under Luis Fortuño administration, and its terms were described as leonine and unfavorable for the government.
Two of these projects are sponsored by private companies that appear as canceled in the Registry of Corporations of the Department of State.
Until Friday, the Board was considering nine critical energy projects, which were under Title V PROMESA expedited evaluation process. But that day the entity reported that four were removed, so only five solar and hydroelectric projects remained in the process.
These five projects all together represent a private capital investment of $ 328.3 million.
Noel Zamot, the Board´s Revitalization Coordinator, did not answer a request for an interview to offer additional details.
Zamot's functions include responding to public comments to be received regarding the projects and submitting a final report to the Board, which includes recommendations to Governor Ricardo Rosselló.
If the projects are endorsed by the Board, their development -permissions and environmental evaluation, for example- would also be expedited.
Shortly after last month Rosselló announced the privatization of the Puerto Rico Electric Power Authority (PREPA), Zamot said that the Board had received about 40 projects to be evaluated under PROMESA Title V. Most of those 40 projects focus on energy. However, on the Board's website there is only public information on seven projects: five for energy, one for transportation and another for housing.
Signed in 2011 and 2012
The four projects that date from the Fortuño administration are solar energy ones.
M Solar Generating proposes to install 260,000 panels in a Vega Baja farm, at a cost of $ 110 million, which would generate 50 megawatts. Also in Vega Baja, but at $ 55.6 million, Renewable Energy Authority would build a solar power park that would generate 20 megawatts.
In Cabo Rojo, Solaner Puerto Rico would locate a "solar power plant," which would generate between 25 and 50 megawatts, for $ 80.7 million. And in Arecibo, at a cost of $ 70 million, Blue Beetle III would install solar panels, with a backup battery system, with a capacity of 20 megawatts. Blue Beetle III is one of the companies that appears as canceled in the Registry of Corporations of the Department of State.
These four contracts were signed, between October 2011 and June 2012, by PREPA former executive director, Otoniel Cruz Carrillo, and representatives of each company.
They were 25-year contracts, extensible to 30 years. The cost agreed per kilowatt-hour was 15 cents, which rose to 18.5 when adding renewable energy credits. These credits are a mechanism, created by Act 82-2010, which obliges PREPA to pay for not being able to produce on its own the energy it is buying. The contracts also had an annual rise, ranged between 1.5 and 2 percent.
When Alejandro García Padilla took office, PREPA renegotiated 18 of the 63 renewable energy contracts granted under the government of Fortuño. It was impossible to specify if among the renegotiated contracts were those now being evaluated by the Board.
"Onerously"
"The problem of almost everyone were questions about the location, since many of these projects were proposed for flood prone areas, agricultural or high ecological value zones. In addition, many of the projects had no funding," recalled the former executive director of the State Office of Energy Policy, José Maeso.
Meanwhile, Juan Rosario, former representative of the public interest of PREPA Governing Board, said that, as soon as he arrived at the governing body in 2012, he questioned the number of projects signed and complained about the terms negotiated.
"They were terms that tied PREPA in an onerous way and with technologies that will continue to advance. Once the contracts ended, the cost (per kilowatt-hour) would be higher than the current one. Another issue was that there were too many projects, which were not going to fit in the grid," he said.
Eventually, PREPA commissioned Siemens a "renewable integration study", which concluded that the system supported 600 megawatts. The 63 contracts signed totaled 2,200 megawatts.
Josué Colón, who directed PREPA by the end of Fortuño government, noted that in the public corporation they already knew about this imbalance.
"That is why we insisted on modifying the system," he said.
"Law 82 imposed some goals (of renewable sources generation) that were more aggressive than what the system could resist. Investors, back then, were willing to invest for improvements, but PREPA fell into insolvency and the result of that is well known today. Faced with this uncertainty, most renewable energy projects desisted," he explained.
Hydroelectric
The fifth critical project that the Board is evaluating is for hydroelectric power at the Carraízo dam, in Trujillo Alto.
At a cost of $ 12 million, StreamFlow Technology Corp. proposes to build three new gates and use discharge water flow to power three turbines, which would generate eight megawatts. The construction would take nine months.
StreamFlow Technology Corp. is the second company that appears as canceled in the Registry of Corporations of the Department of State.
Only six of the 21 hydroelectric systems built between 1907 and 1984 in Puerto Rico operate today. Its installed capacity is 99 megawatts or 1.7 pecent of the entire system, but the current generation ranges between 40 and 70 megawatts, because several units are out of service due to failures or maintenance. Thus, hydroelectric plants currently cover only 0.4 percent of the demand of PREPA's customers.
Out of the race
The Arecibo incinerator is the most famous one of the four critical energy projects removed by the Board. This $860 million project sponsored by Energy Answers, is not supported by La Fortaleza. Last month, Rosselló announced that he was withdrawing his endorsement.
The Northeast Wind Farm, of New Era Eolic, also dropped the race. At a cost of $ 47.5 million, it contemplated the installation of six wind turbines in Vega Baja, which would generate 19.8 megawatts. The US Department of Energy describes the wind quality in Vega Baja as "poor" and "marginal".
The third critical project removed were the improvements to reduce the consumption of energy and water in correctional complexes in Bayamón and Ponce, at a cost of $ 25.3 million, proposed by NORESCO.
Finally, the Board did not give way to the project to replace PREPA generation units in Guayanilla, Salinas, Guayama, Yabucoa, Vega Baja, Toa Baja and Ceiba, at a cost of $ 538 million. The sponsor was Team Peaker Puerto Rico consortium.
On Friday, the Board reported that it removed the four projects from the Critical Projects Process "As per Project Sponsor's request".
💬See 0 comments