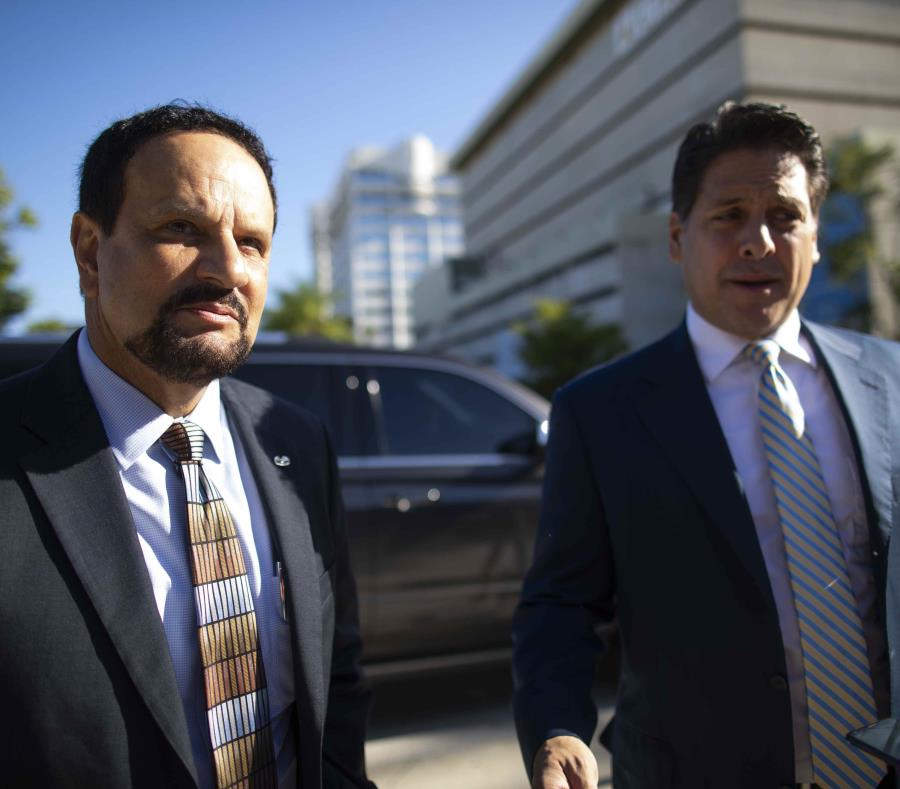 Although he expressed satisfaction and gratitude upon leaving the Federal Court in Hato Rey yesterday, former Police Monitor Arnaldo Claudio could not make public statements about the alleged conspiracy he had denounced before being called to court.
Claudio attended yesterday a court hearing in Judge Francisco Besosa's courtroom, following an order from U.S District Court Chief Judge Gustavo Gelpí. The parties of the Police Reform case informed Judge Gelpí that the former federal Monitor had allegedly revealed confidential information.
The law firm McConnell Valdés represents the Police Bureau, while attorney Luis Saucedo is representing the U.S Department of Justice.
According to defense lawyer Giovanni Canino, Claudio never "purposely or intentionally revealed confidential information."
The court issued a summons a few days after the former federal Monitor said in a radio interview that he had information about an alleged conspiracy between former governor Ricardo Rosselló and his cabinet to remove him from his position, allegedly also involving the law firm McConnell Valdés, hired for $560,000.
Although the hearing was closed to the public, two members of the Community Working Group on Police Reform (Grucorpo, Spanish acronym) were near the courthouse to support Claudio. Women denounced that authorities had lost their way in terms of the work to ensure compliance with the Police Reform creating an atmosphere of secrecy and false complacency.
"The reform is public, it is being paid with public funds, and they give the impression that corruption is being covered up," said Modesta Irizarry, a community activist.
Irizarry recalled that even when former federal Monitor delivered a detailed report, which showed abuse of force and violations to the chain of command during the Mayday demonstrations in 2017, Judge Gelpí did not impose sanctions and instead congratulated the Police.
Meanwhile, Mari Mari Narváez, spokeswoman for Kilómetro 0, denounced that Claudio's expressions "cannot be a reason for censorship" to be imposed by the court. She recalled that the leaked Telegram chat revealed that the government wanted to remove Claudio, out of electoral considerations.
💬See 0 comments