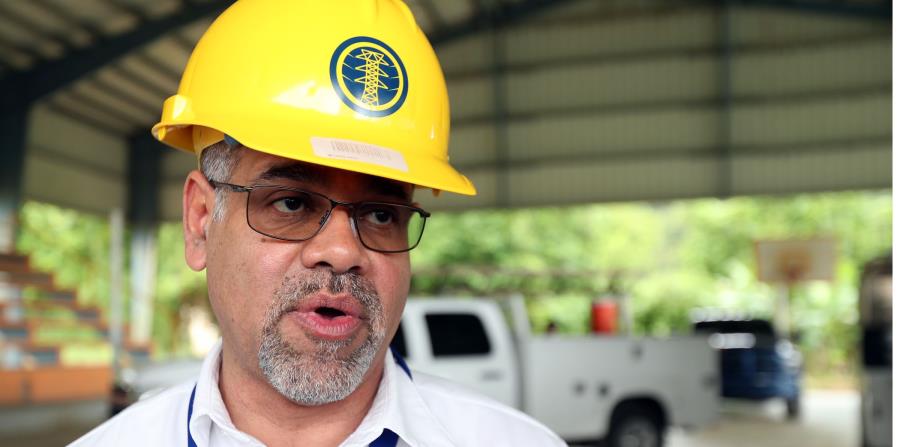 Justo González Torres, former acting executive director of the Electric Power Authority (PREPA), said yesterday that he did not intervene in the hiring of two of his nephews as emergency employees of the public corporation after Hurricanes Irma and Maria, and that he ordered the termination of their contracts as soon as he learned of the situation.
In an interview with El Nuevo Día, he said that he cancelled the contracts of Richard Alexis Torres González and Edgar Joel Torres González after meeting with the executive director of the Office of Government Ethics, Zulma Rosario Vega, and consulting her on both cases.
"I did not wait for the written answer. After the meeting (with Rosario Vega), I gave the order to remove them immediately. They worked only two or three months, "said González Torres.
"It is not the mere fact of doing things well, but that they look well done," he added.
Yesterday, this newspaper reported that, during the weeks following hurricanes Irma and María, PREPA hired 264 emergency employees, of which 17 percent have some relationship with the staff of the public corporation. In total, PREPA recruited 46 workers who are relatives of regular employees, both union members and administrative employees.
Of the 46 relatives hired, 41 remained in their positions until July 3. González Torres´nephews, as well as a nephew of William Rios Mena, former Director of Generation at PREPA, Carlos Gustavo Ortiz Ríos, are among the five employees no longer working for the public corporation.
The Office of Government Ethics authorized the recruitment of the 46 relatives through Executive Order 2017-053, - signed on September 28 by Governor Ricardo Rosselló - which made the hiring requirements in the government more flexible due to the emergency caused by the hurricanes.
"It's not true that I left PREPA and I left my nephews working," said González Torres, who retired last month.
Small town
González Torres said that his two nephews were hired by PREPA Supervisors in Juana Díaz and Villalba while he, as Acting Executive Director, was working in the emergency at the Control Center of Monacillos, in San Juan.
"After Irma and María, the different areas (of PREPA) had no communication and supervisors were given the faculty to bring in personnel during the emergency. That was the case, specifically, of the irrigation channels in Guayama, Juana Díaz, Isabela and the Lajas valley," he said.
He added that his nephews were recruited after being referred by other PREPA employees.
"Juana Díaz is a small town. Employees themselves looked for the staff, and that's how one of my nephews went there, but I was not part of that process. My other nephew was hired in Villalba, where the supervisor who was in charge brought people to the area that serves the hydroelectric plants. Those emergency employees worked with up to 900 cement bags to repair the pipe that carries water to the hydroelectric plant, that's how Villalba was turned on (energized) and built a micro-grid," he said.
Gonzalez Torres said he did not know why two other relatives hired are no longer in their positions.
However, he explained that, in general terms, PREPA may cancel their contracts "at any time" if they do not show the expected performance, if doping tests are positive or if they are found to have an illegal connections in their homes. These last two scenarios, he added, are investigated once emergency employees are in already in there, "because the idea is to start working immediately."
González Torres stated that the hiring of emergency employees in PREPA is possible through a provision of the collective agreement of the Union of Electric and Irrigation Industry Workers (Utier), the main union of the public corporation. They are employees without marginal benefits, such as medical plans, and are usually recruited for three months. In this case, the leadership of the Utier agreed for contracts up to a year long.
"But they are not PREPA employees, nor are they even temporary employees," he said.
💬See 0 comments