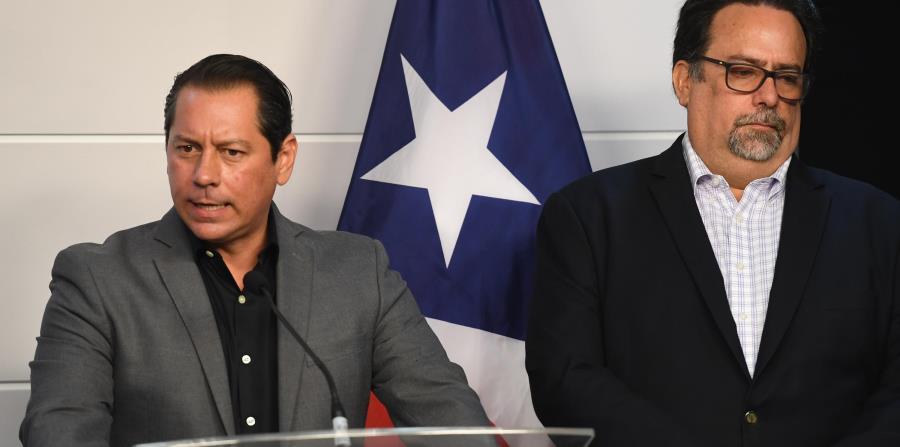 As some politicians in the island believe that the resistance and repudiation of the Oversight Board is genuine, yesterday, Puerto Rican Independence Party (PIP) Lawmakers, Juan Dalmau and Denis Márquez invited those who are against the Board to endorse, through a referendum, the inmediate elimination of the agency that oversees the finances of Puerto Rico.
The lawmakers submitted -both in Senate and the House - a measure proposing that, in the next elections, people vote whether they want to eliminate the Board or not. When voting in the affirmative, it is also endorsed that "within a year of being voted" a process of decolonization of Puerto Rico begins, indicates the legislative pieces (House Bill 1714 and Senate Bill 1053).
"What we intend with this bill is that there is a strong expression of the people not only against the Oversight Board but (also) against what creates it, which is colonialism," said Márquez.
"(It is also) an invitation to consider, support and discuss the project for both the majority of the New Progressive Party (PNP) and the minorities of the Popular Party in the House and Senate, who repeatedly say that they are against the Oversight Board, the colonial status, and state that Puerto Rico is now a territorial entity," he added.
The referendum was one of several initiatives of the president and executive president of the PIP, Rubén Berríos Martínez and Fernando Martín, respectively, presented to Governor Ricardo Rosselló at a meeting in May, held at La Fortaleza.
However, the two legislators told, at a press conference that after many efforts, they received no response from the governor and president of the PNP. "The governor, although he said he favored the proposal, has preferred to follow the path of obedience to the Board," Dalmau said.
💬See 0 comments