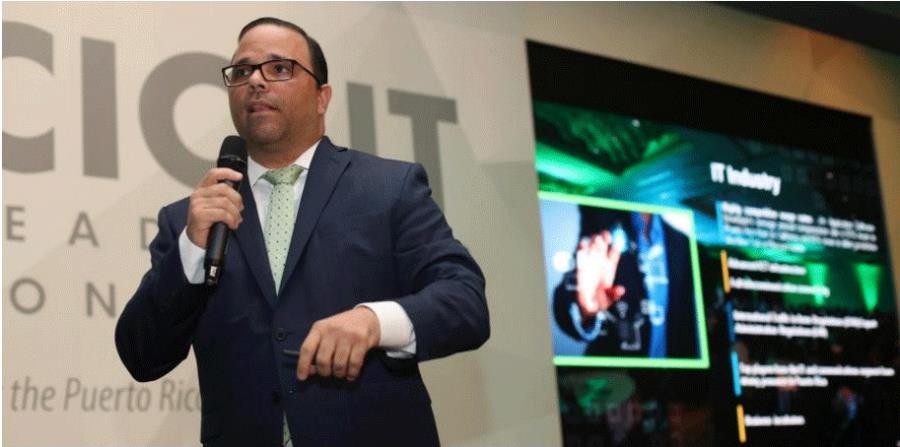 The Puerto Rican Government will close five of the six offices it maintains in foreign countries, and will only keep the one established in the Dominican Republic. This is part of its change in public policy, which seeks to cut costs and achieve a better efficiency in order to attract investment.
The Secretary of the Department of Economic Development and Commerce (DEDC), Manuel Laboy, said in an exclusive interview with El Nuevo Día that the decision was made after analyzing the expenses and results of these offices. The analysis was conducted under the agency's organic law (Act 4-1994) and Act 3-2017, known as the Law to Address the Economic, Fiscal and Budgetary Crisis to Ensure the Functioning of the Government of Puerto Rico.
Puerto Rico has offices in Bogotá (Colombia), Panama City (Panama), Lima (Peru), Santo Domingo (Dominican Republic), New York (United States), and Madrid (Spain). The shutdown of these five offices will be effective on July 1st.
Currently, the maintenance and operation of these offices have an annual cost of more than $2.2 million. The Government will change its dynamic, and—along with Enterprise Puerto Rico, the destination management organization (DMO) that is still under legislative consideration, and two other federal mechanisms (Select USA and US Commercial Services)—it will launch efforts to promote Puerto Rico as an investment destination, and to export its products and services. This way, the Government will make a single $500,000 annual investment from the DEDC's coffers, as required by Enterprise Puerto Rico.
Select USA is a program of the US Department of Commerce, whose objective is to enable private investment in all 50 states and its territories, including Puerto Rico. Meanwhile, US Commercial Services is a federal entity that helps local enterprises from states and territories to export their goods and services.
Would it not be a detrimental change for Puerto Rico to lose presence in these countries? El Nuevo Día asked.
"We are not depending on only one tool, but on many. The important thing is to maximize each opportunity. That is why we are diversifying with four mechanisms: two federal ones and two local ones," Laboy answered.
"The policy change responds to the fact that we must be more careful and responsible with the money that we are investing, which is the money of the people of Puerto Rico. That money must have the greatest return on that investment. And we believe that to have a greater return, to achieve bringing in more investment and more exports to the countries where those offices are, Enterprise Puerto Rico, the DMO, and these two federal tools—which have always been there and we want to maximize—are the best and most efficient way to do so, in these times of globalization and in dealing with a competition thatis different from that of the past," Laboy explained.
According to this provision, Puerto Rico would keep the Dominican Republic office. The New York locale would remain open as well, but for other ends. That said, Laboy explained that they are doing so because they are bound by a 10-year rental contract, which would cost the Government $5 million if cancelled. The lease costs $883,068 per year. Its operation and lease together amount to an annual $5.6 million. Because of this, the Secretary explained, he will sublet the location to a third party "to be able to pay, if not completely, at least partially, until the contract expires." "There are several interested organizations," he assured.
He immediately explained that the New York office was created in the 1960s by the Tourism Company and the Puerto Rico Industrial Development Co. However, according to Laboy, in terms of tourism, the Big Apple is a "mature" market for Puerto Rico right now.
The offices for the Puerto Rico Industrial Development Company were necessary when there were enterprises under Section 936. "Right now, that office is for some Puerto Ricans that need to complete certification paperwork," he asserted.
In the case of the Dominican Republic office, the Secretary explained that it was created in 1994, around $8 million have been invested in it, and it still benefits Puerto Rico. "It is different. We have a much closer and more productive relationship. Throughout the years, with that office, we have had a very good commercial balance. In 2016, Puerto Rico exported nearly $600 million and imported a little over $400 million from the Dominican Republic. We will not close that one," he said.
"We have a significant Puerto Rican population in the Dominican Republic. This relationship is closer in commercial, cultural, and political terms. Those three links are closer and stronger, and that office does have ties that sustain and contribute to that commercial relationship," Laboy added.
Disappointing Results
However, that is not the same scenario with the offices established in Colombia, Panama, Peru, and Spain. He pointed out that those offices only render deficient statistics and do not achieve any goals. For example, the Colombian office sent out a list of enterprises that could do business with Puerto Rico.
"Today there are plenty of other cost-effective ways of doing that," Laboy argued.
The Panama office was more effective until 2000. "Now it is a somewhat more stable market. We wish to keep the cultural and economic exchanges, but it is not necessary to do so through that office, and that also applies to the ones in Colombia and Spain," he said.
💬See 0 comments