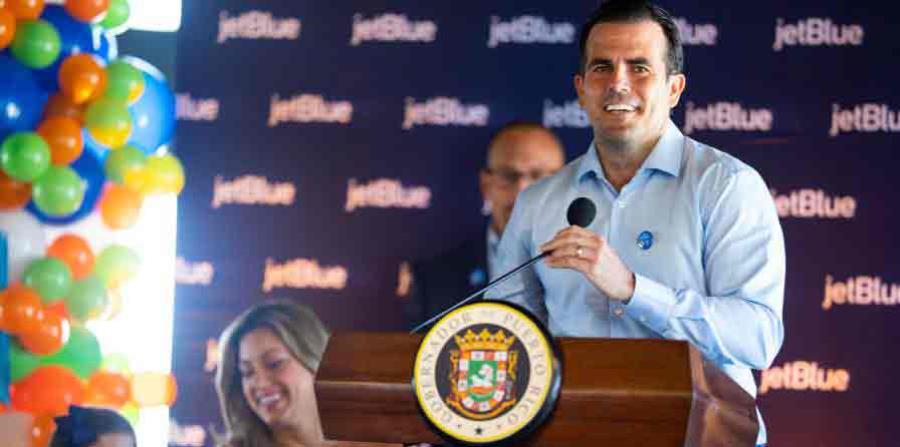 As long as Puerto Rico does not receive 100 percent coverage from the Federal Emergency Management Agency (FEMA) to deal with the damage caused by Hurricane Maria, the government will have to resort to other fund allocations for recovery.
This could cause some area of the reconstruction works to change or remain uncovered, but there are government contractors who have already stopped their works, Governor Ricardo Rossello Nevares warned yesterday.
FEMA no longer covers 100 percent of the expenses associated with debris removal and the development of safety measures as a result of the emergency. Now, the federal agency pays for the 90 percent of the expenses and the remaining 10 percent is covered by the government of Puerto Rico.
"Many government contractors are already a bit suspicious about whether they will get paid because of the fiscal situation of the government of Puerto Rico. Then, those projects have somehow stopped, and that impacts the central government and the municipal government," said the chief executive.
"That 10 percent may not seem a lot, but it is significant. We are talking about hundreds of millions dollars that we would have to pay out to finish this (emergency works)," he added.
After FEMA rejected to reconsider covering all expenses, Rossello Nevares challenged the decision before the administration of President Donald Trump.
"I am waiting for an answer. We do not expect a different treatment, when something similar happened in Louisiana with Katrina. They were given the extension of the whole emergency and the recovery. We are asking for consideration for a few more months in order to be able to finish the emergency works," he said.
Meanwhile, the government has already separated $ 100 million –out of the $ 1.5 billion that will be disbursed in funds of the Community Development Block Grant (CDBG) Program- to meet the 10 percent payment with FEMA.
If necessary, they would use another $ 5 billion from the $ 18.4 billion that the island would receive later, explained both Rossello Nevares and Omar Marrero, Director of the Puerto Rico Central Recovery and Reconstruction Office.
The official explained that, in the reconstruction plan, they have also separated $ 4 billion$ for co-payment and $ 1 billion for risk mitigation.
"It is regrettable that those funds -which should be used for infrastructure, new homes, care for the elderly, grant property deeds, tourism economy- must be used for co-sharing (co-payment to FEMA)", stressed Rossello Nevares.
The governor and Marrero insisted on the discriminatory treatment to the island.
For Yolanda Cordero, director at the Graduate School of Public Administration of the University of Puerto Rico at Rio Piedras, the government lives like a family with little money and unexpected expenses.
"Wewill probably have to postpone things that were important because there is no other way. We will have to wait and see what will be affected. Hopefully it will not be something of great importance because that may trigger a social problem," she said.
💬See 0 comments